Consumer Technographics
The consumer is in charge, has high expectations, and is willing and able to churn. To win, you need to know everything you can about their behaviors, preferences, and expectations.

Insights on consumers' emerging digital behaviors to help you stay ahead of the market
Being customer-focused begins with data
With unmatched breadth and depth, including survey, behavioral, qualitative, and social listening insights, Forrester Consumer Technographics data helps you:
Understand your consumers' purchase journeys.
Stay on top of emerging consumer digital behavior trends.
Optimize your marketing spend.
Gain competitive insights.
Better engage customers via social.
Guide your mobile strategy.
Reach untapped consumers.
Engage the right consumers with more relevant content.
---
See the Technographics platform in action. (2:06)
Data when you need it
The Technographics platform allows you to easily search, browse and explore Consumer Technographics data. Filter the data by segments that are important to your business, and create collections of data that tell a story and solve your business challenges.
Quickly find relevant insights to answer business questions or respond to urgent needs from stakeholders.
Get exclusive reports and data snapshots.
Filter, view, save, and download data.
Get automatic charting and table views.
Curate data collections to make better business decisions.
Collaborate and share your data insights across your organization
---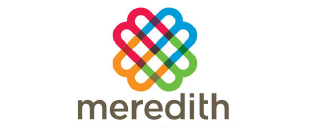 "Technographics' exhaustive data and exceptional service, combined with frameworks such as Social and Mobile Technographics, is helping me save time, stimulate innovation, and sustain our competitive advantage."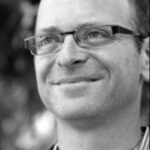 Dan Rubin
Executive Director, Digital Strategy
Meredith Xcelerated Marketing
Engage today's empowered customers
Uncover the most important shifts in consumer attitudes and behaviors that are setting the pace for innovation.
Download the guide
Customized consumer data tailored to your challenges
In addition to rich data insights from Consumer Technographics, Forrester can also draw from our rigorous primary research and Consumer Technographics to deliver custom data tailored to your specific business needs. Capabilities range from Omnibus surveys to segmentation, driver analysis, landscape mapping, conjoint analysis, social listening, and digital community analysis.
Learn more about Forrester's custom data services.
Get a demo of Consumer Technographics
Consumer Technographics data explores a deep range of behaviors around how consumers use technology, shop, bank, use media, get services and more.