Start Your Certification Today
The B2B Marketing Certification Journey
B2B Marketing Certification For Individuals
Cohort courses
Join learners from across industries and geographies in a dynamic, peer learning environment for the Core course experience.
Specific start dates
Begin the 8-week Core course at designated start dates to gain insights and increase your impact. Continue your certification with Advanced courses, which provide 90 days for completion.
Self-paced, online
Fit certification into busy schedules with mobile-friendly lessons to do anytime, anywhere.
B2B Certification For Teams
To grow your business effectively, all marketing team members must align around a common vocabulary, mindset, and approach. Teams of 20 or more are invited to explore customization options:
Enroll in a private course with a start date of your choosing.
Tailor course discussions to your unique organizational situation.
Add optional 1:1 feedback sessions with expert analysts.
I've completed my MBA and participated in many marketing certifications, but this has been the most helpful and most directly applicable to my work in marketing at a B2B technology company.

— Senior manager of marketing operations


large technology company
Who Should Pursue B2B Marketing Certification?
Business transformation initiatives are cross-functional efforts. Stakeholders from multiple roles and levels of experience all have a key part to play in making a transformation successful. Certification is a powerful tool for:
Experienced professionals
Executive sponsors
Cross-functional collaborators
Early-career professionals
Individuals and teams
Forrester's B2B Marketing program is not a "general introduction course" to basic marketing. The core and advanced courses provide specific instruction to help you understand the relevant Forrester research and vocabulary.
Core courses help you and your team develop a shared background and vocabulary to implement and use Forrester methodologies, mindset, and terminology consistently.
CMOs and marketing leaders are encouraged to certify alongside their teams, so they can:
Foster alignment on common vocabulary use across departments and divisions
Provide direction "from the top" on strategy and concepts, process and mindset for staff
Support team leaders on how to apply frameworks and tools within their specific situation
Lead by example: show executive support for a critical initiative to change how the business will operate
Lay the foundation for best-in-class marketing strategies that will help your organization grow and align your team for brilliant execution. Hone your strategic efforts and develop meaningful, ongoing relationships with customers.
The next course begins on June 7. Register by June 4.
Looking for a B2B marketing course after June? Courses are being updated.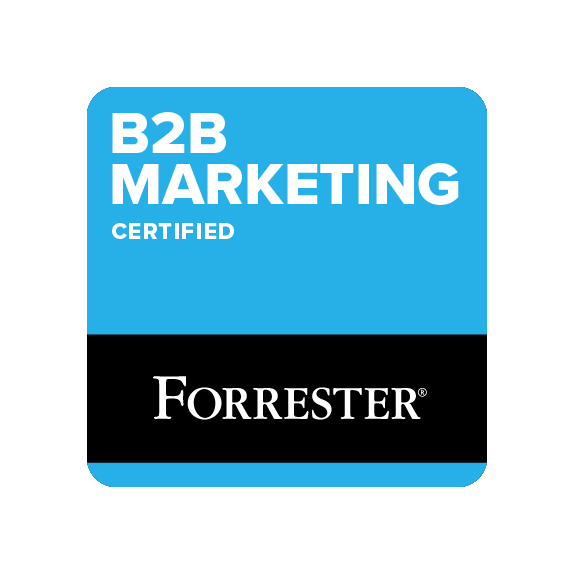 Topics Covered In B2B Marketing Core
Explore B2B Marketing In Today's Business Landscape
Examine the core elements of B2B marketing and how the function operates in today's business ecosystem.
Target Personas To Develop A Winning Go-To-Market Strategy
Determine the buyer roles that your organization should target and the insights that should inform your strategies.
Uncover The Nuances Of The Buyer's Journey
Understand the components of a buyer's journey to structure a sequence of activities that will enable buying decisions.
Leverage The Demand Unit Waterfall To Measure Performance
Explore the demand unit waterfall and how buying groups should influence your marketing strategies.
Design An Audience-Centric Campaign Approach
Learn how to orchestrate an integrated campaign that aligns the marketing organization and drives results.
Calibrate B2B Marketing Measurement
Learn how to demonstrate the full scope and value that the marketing function contributes to the business.
Enroll In An Upcoming Course
Meet Your Guides
Learn from expert analysts who draw on their daily work with hundreds of clients to bring unique experiences, examples, and advice to share on B2B marketing best practices.
Demand And Account-Based Marketing
Enlist a disciplined methodology and process to improve Demand and Account-Based Marketing program results. Optimize process, content, and programs aligned to your audience and buyers.
The next course begins on June 7. Register by June 4.
Looking for a demand marketing course after June? Courses are being updated.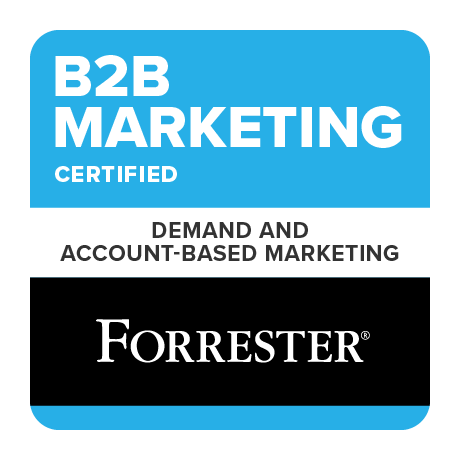 Topics Covered In Demand And Account-Based Marketing
Revenue Engine Optimization
Create a distinctive process to measure, manage, and improve demand efforts through the Demand Unit Waterfall.
Demand And ABM Strategy And Modeling
Review demand spectrum strategies with tools and templates to simulate results and set accurate expectations.
Real-Time Buyer Enablement
Reach and engage buyers in the right way, at the right time, across the buying decision process.
Demand Program Design And Execution
Use the Program Pendulum to ensure your demand programs
are the best they can be.
ABM Program Design And Execution
Develop concrete, specific ABM account plans that target the right audience with the right message to drive desired results.
Content For Demand And ABM
Transform outdated content processes and technology into competitive growth drivers for your business.
Enroll In An Upcoming Course
A marketing strategy comprises a set of decisions used to create a sustainable marketing advantage.
—Jennifer Ross, VP, Senior Research Director
Learn more about B2B Marketing Certification
Thank you for your interest in our B2B Marketing Certifications course. We will be in touch with more information and to answer any questions that you may have.