Leadership Boards
Leading change is a high-risk, high-reward business. Connect with an exclusive network of peers, analysts, and advisors to help you accelerate results while navigating risk. Add Team Access to quickly and effectively advance your key initiatives and capabilities.
---
You + Peers = Success
Execute your initiatives and overcome your unique challenges with confidence when you network with the right group of peers and analysts. Customize your experience by joining a cohort focused on your area of specialty and expand your networking opportunities by connecting with peers in multiple councils who have insights that support your vision. See where your priorities align with your peers — view council member's top priorities below.
Marketing & Strategy:
Technology Vendor:
Technology Management:
• Strategy & Innovation Cohort
• Enterprise Architecture Cohort
• Development & Delivery Cohort
• Sourcing & Vendor Management Cohort
• Infrastructure & Operations Cohort
---

"Forming connections with our peers is one of the most valuable aspects of our Forrester relationship. We get to offer our expertise, which is gratifying, plus we benefit from understanding what peers in other organizations are going through and how they've overcome their challenges on mobile, big data, or business technology strategy so that we can leverage their experiences."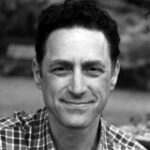 Wayne Heller
Senior Director, Enterprise Business Architecture, Nordstrom
Customer-obsessed leaders driving and accelerating change share Forrester's Leadership Board experience. (1:27)
Request an invitation
Get a sneak peek into the Leadership Board experience — join us for our next meeting.