B2B Marketing Council For SMB
Transform your marketing team into an engine of growth with a combination of curated research and peer insights.
Member-Driven Agenda
The B2B Marketing Council For SMB tackles your most pressing challenges and issues:
How do I measure the impact of content marketing on lead-to-revenue and campaigns?
Which technologies will help us scale demand generation efforts for greatest ROI?
How can I best measure and evaluate the success of our marketing messaging efforts?
---

"The B2B Marketing Council For SMB is an incredible resource. I especially value insights from my peers at member meetings and the timely information shared during peer group exchanges. I've been impressed with how the Forrester team listens to the council members, connects them on common topics of interest, and develops the programs that matter most."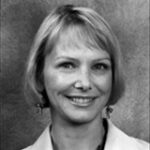 Linda Roach
Vice President, Marketing, Planview
Gain peer insights today
Join us for our next B2B Marketing Council For SMB meeting and discover what Forrester's Leadership Boards are all about.