Business Technology Strategy Council
Prepare for rapid change and improve your effectiveness with curated research and best practices from your peers.
Member-Driven Agenda
The Business Technology Strategy Council tackles your most pressing questions and issues:
How can I best execute a digital transformation effort?
What are best practices to improve strategic planning and portfolio management?
What approaches can I leverage to mature and lead my BT strategy practice?
---

"Forming connections with our peers is one of the most valuable aspects of our Forrester relationship. We get to offer our expertise, which is gratifying, plus we benefit from understanding what peers in other organizations are going through and how they've overcome their challenges on mobile, big data, or business technology strategy so that we can leverage their experiences."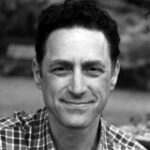 Wayne Heller
Senior Director, Enterprise Business Architecture, Nordstrom
Gain peer insights today
Join us for the next Business Technology Strategy Council meeting and discover what Forrester's Leadership Boards are all about.