Broaden Your CX Measures To Include The Most Important Drivers Of Growth
Our measurement approach, backed by decades of CX research, reveals how successfully a company delivers customer experiences that create and sustain loyalty. CX Index enables you to:
Build on your existing beacon metric(s) with a CX measure that includes all critical dimensions of CX loyalty, including emotion, the strongest indicator of future growth.
Understand 'the why' behind your CX score, with meaningful insights on areas of strength and weakness.
Find out the CX drivers most likely to improve CX scores and revenue for your brand.
Gain A Clear Picture Of How Your CX Quality Stacks Up
CX Index not only measures the CX quality of your brand — it also measures how your CX quality compares to industry peers and top-performing brands across 16 other industries.
See how your brands CX compares to your competitors.
Understand how your customers view you: as either leading or lagging in your industry.
Learn from the best by comparing yourself to elite CX companies outside your industry.
Align To The Areas Of CX With The Highest Potential
CX Index uses advanced proprietary analytics to identify the specific areas of CX mostly likely to increase customer loyalty and influence growth.
Use both universal and industry-specific drivers to gain tactical insights on where to focus your CX improvements.
Model the impact of improving specific experiences on revenue and CX scores.
Gain executive buy-in for CX investments with quantitative business metrics.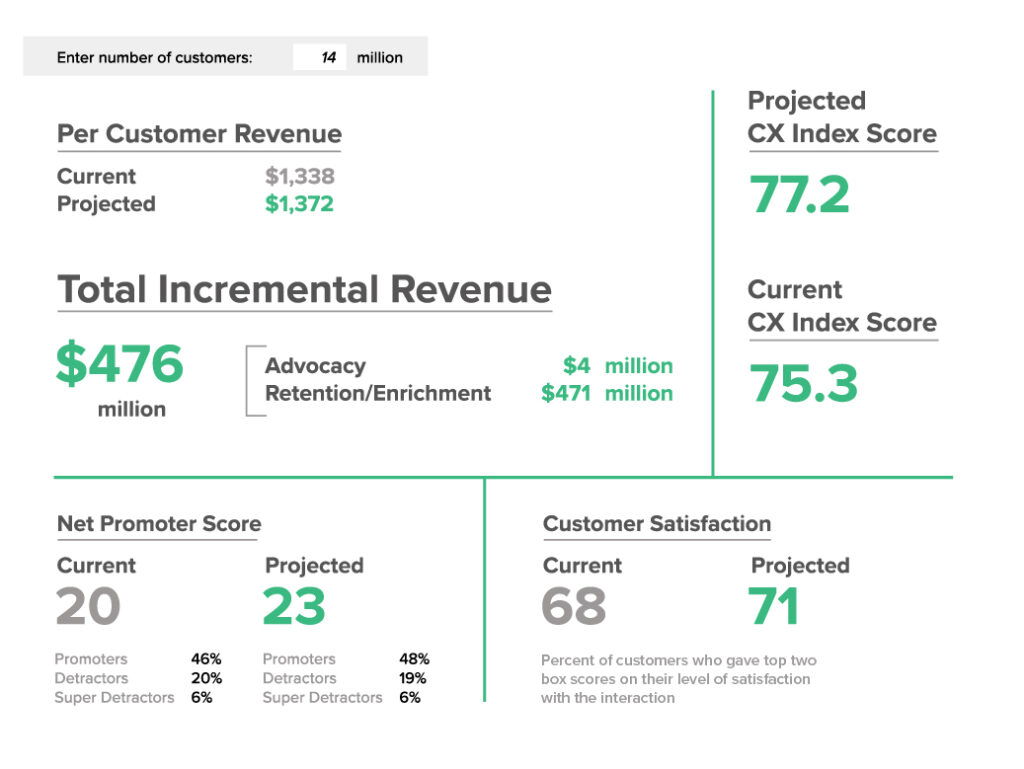 Convert CX Index Insights Into Action
CX Index lays the foundation for long-term success, providing the insights and analytics necessary to steer your programs in the right direction. A suite of CX frameworks, tools, and hands-on guidance is available to help further hone your CX strategy and effectively execute it across the organization.
Get In Touch to Discuss Your CX Needs
Thank you!
A Forrester CX expert will be in contact with you shortly.
Ready to talk? Give us a call, or get in touch with us about becoming a client.
+44 (0) 2073 237741 (Europe)
+1 615-395-3401 (United States)
+65 6426 7006 (Asia)