CX Index
Companies will increasingly win or lose on the battleground of customer experience. To win, you need actionable CX insights that allow you to prioritize investments that will continuously improve your customers' experiences.
The most complete and powerful CX metric in the market
---
Deep insights
Gain detailed, driver-level data on why your CX is good or bad.
Competitive benchmarking
See how your customers perceive the differences between you and your competitors.
Revenue simulation tool
Prioritize investments that will yield the greatest revenue impact.
How industries stack up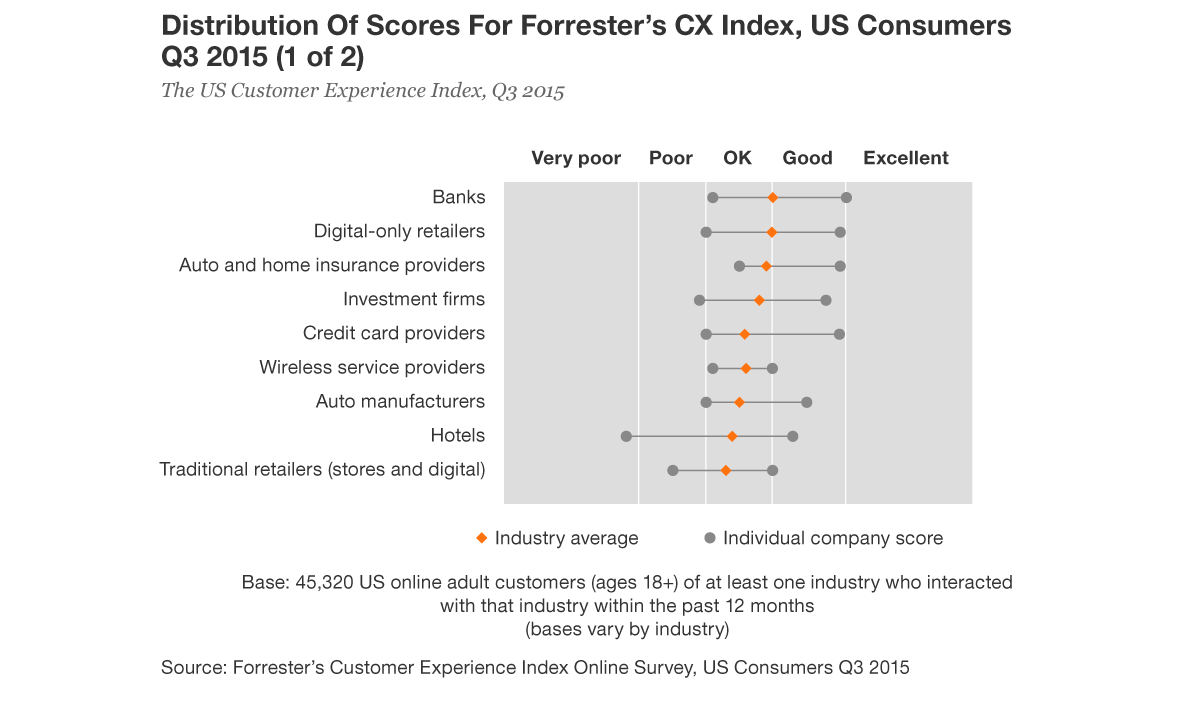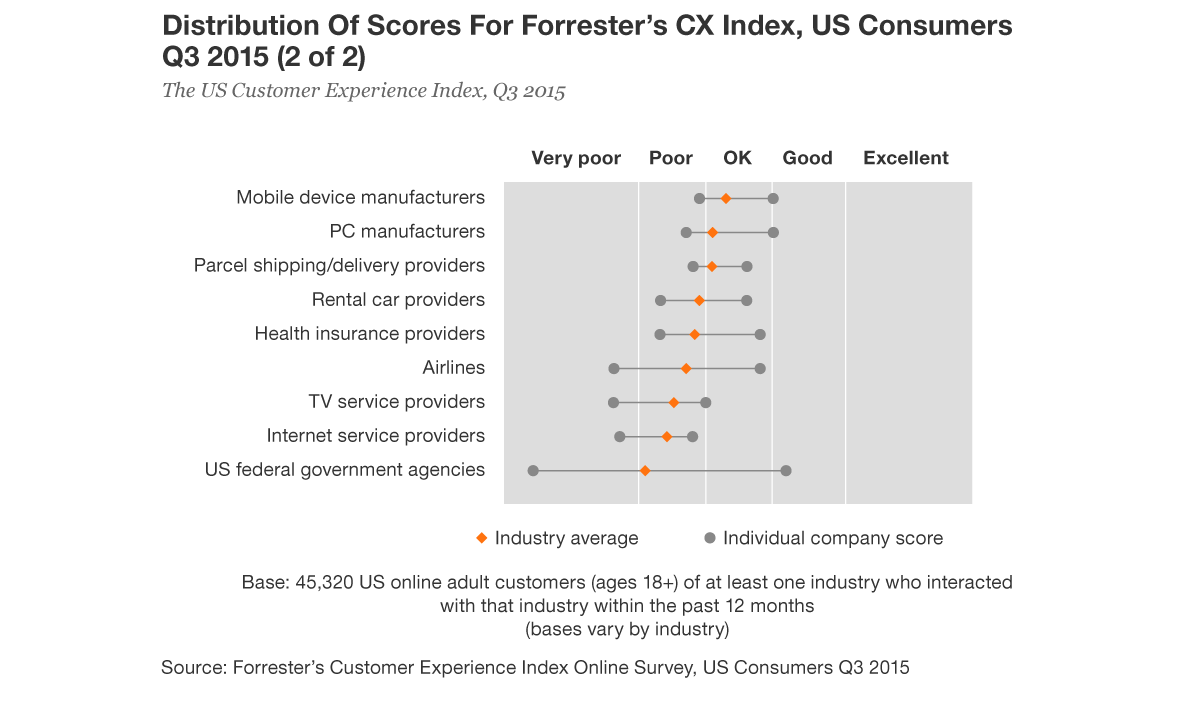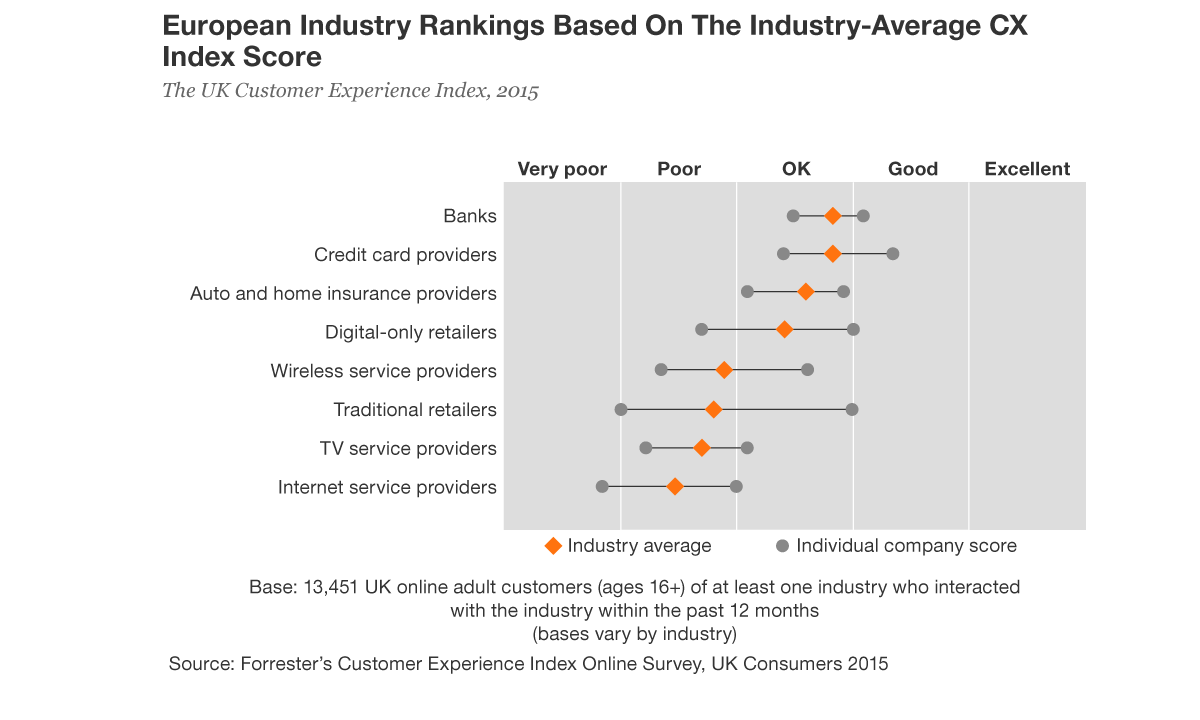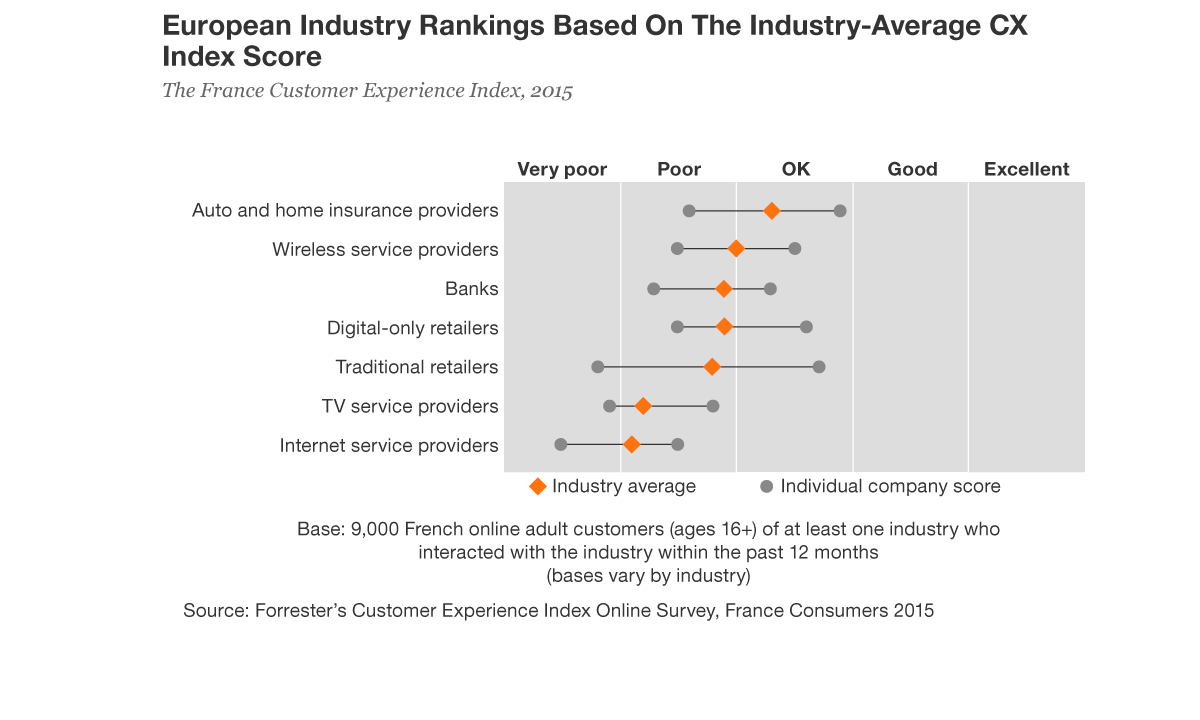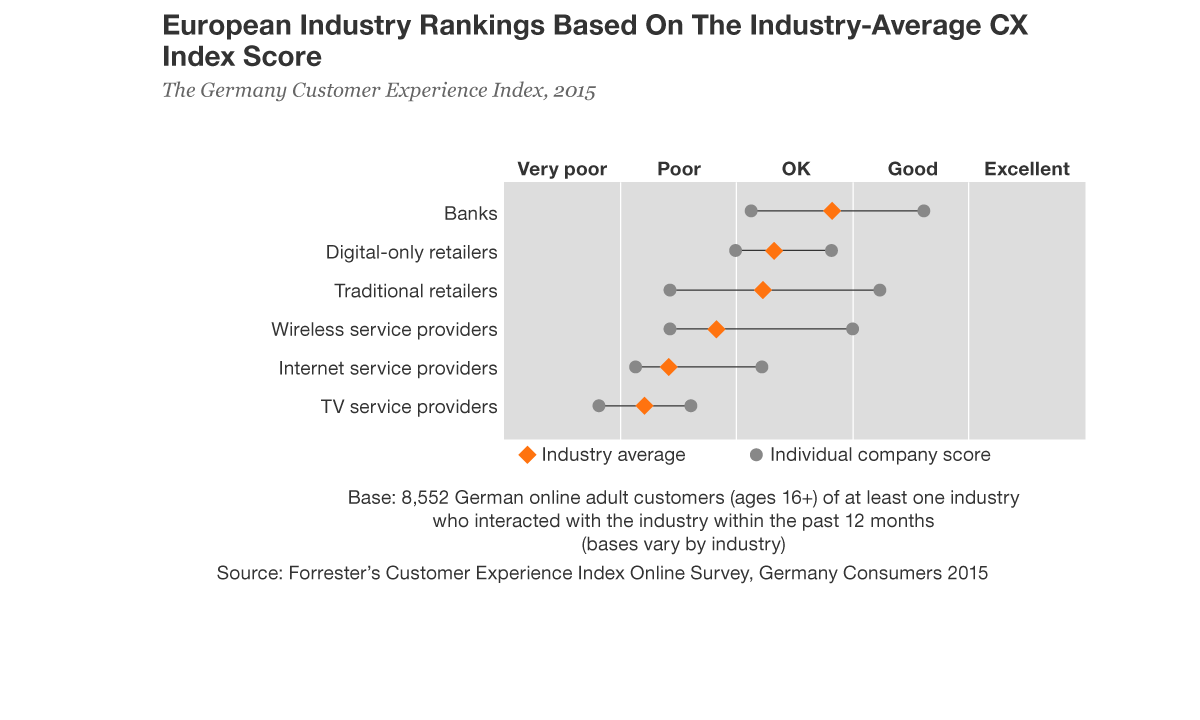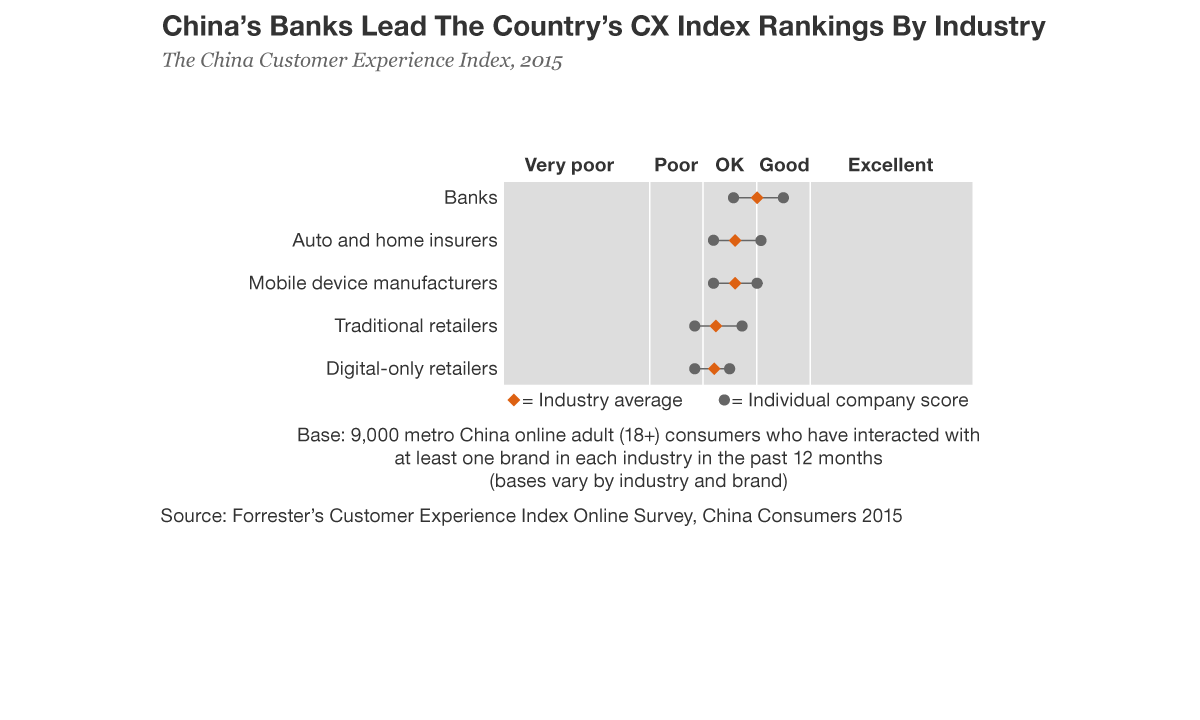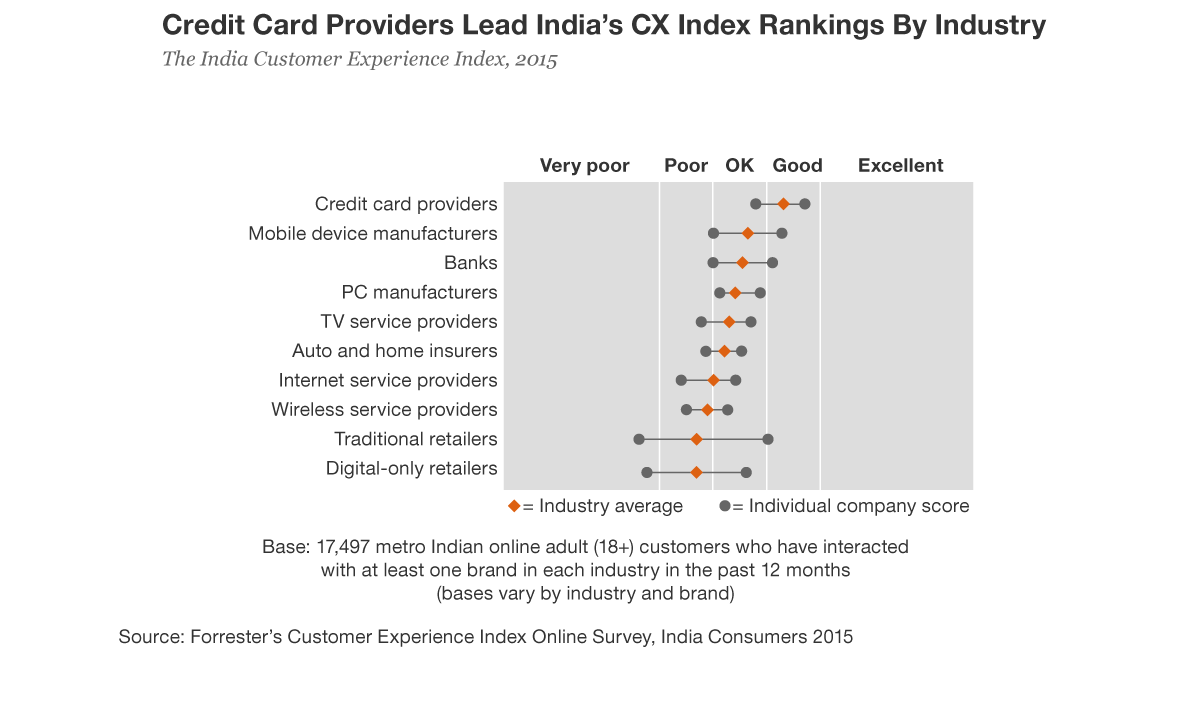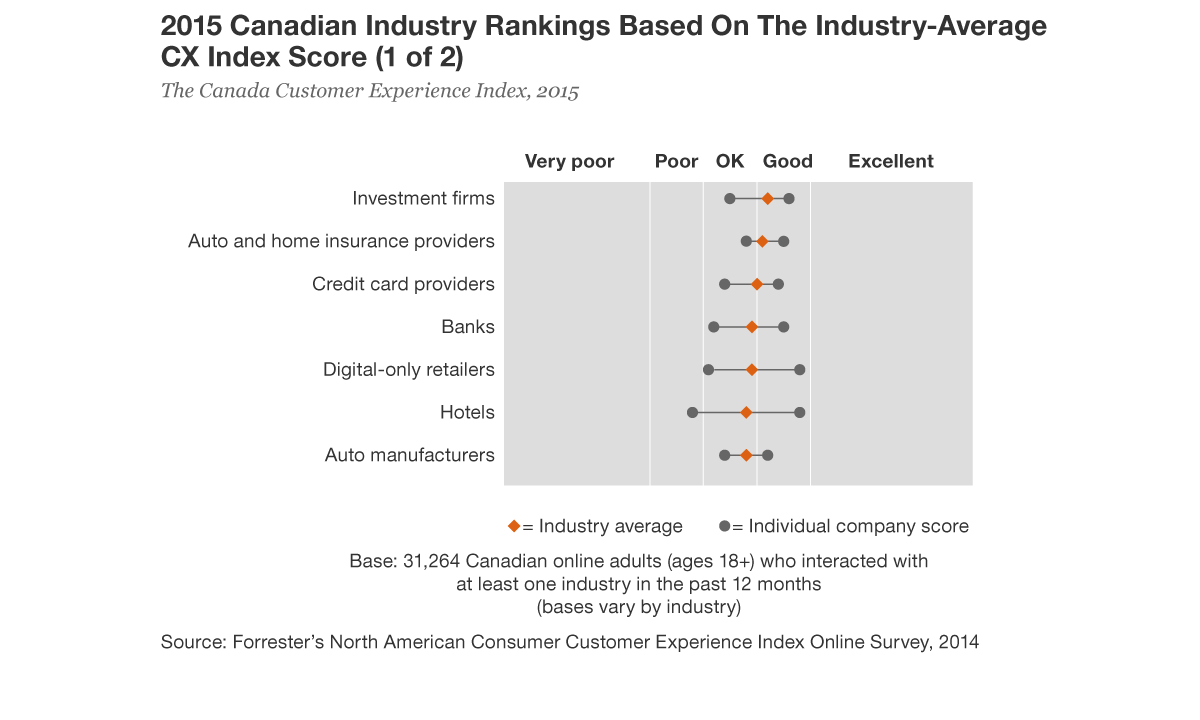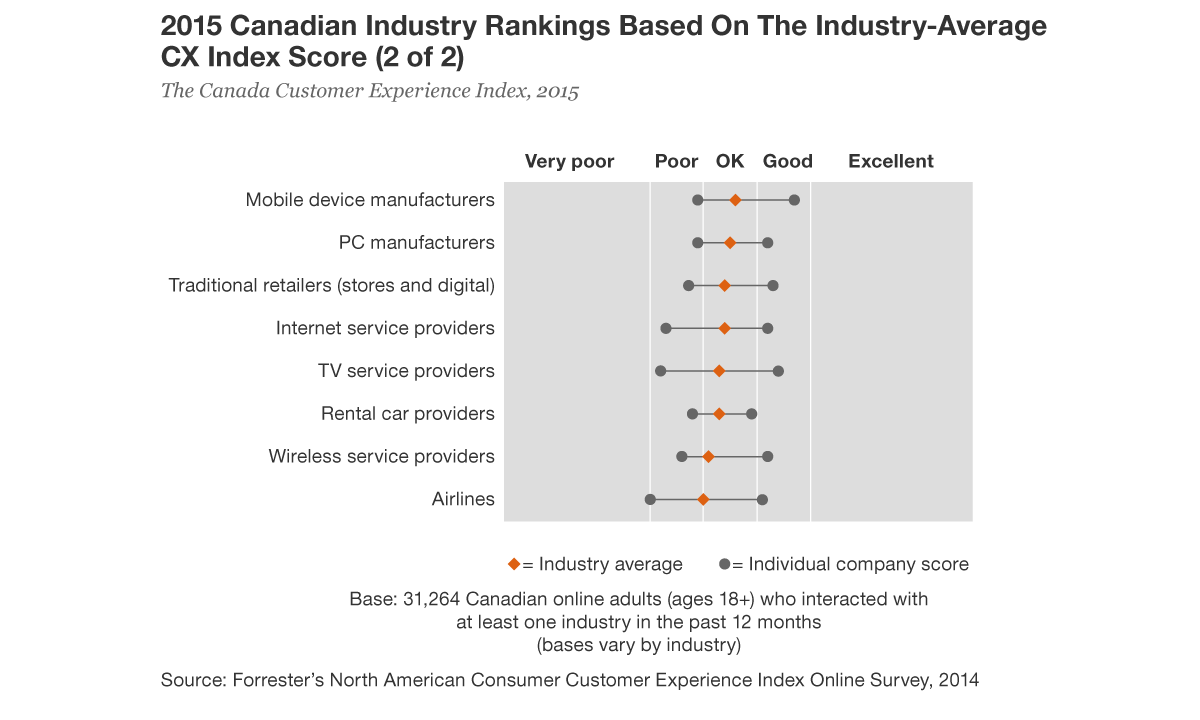 ---
The impact of emotion on CX: Vanguard's story
Custom Data
Tailor the CX Index to your needs
Supplement your existing CX research with the CX Index by licensing our proprietary methodology. When you conduct custom CX Index surveys, Forrester will work with you to assess which CX metrics and analyses are most beneficial for your business, and tailor deliverables to your needs.
Contact our team to learn more about Forrester's custom data services.
Get more tips on CX measurement
We've boiled down nearly two decades of independent CX research to five core tips that you can use to evolve and strengthen your CX measurement program.
Download our tip sheet to get started today.