The Age Of The Buying Group Is Here
B2B buying decisions are almost always made by groups. Yet most demand management processes focus on individual leads. This fundamental misalignment breeds inefficiency and drastically limits insights into sales opportunities.
The Forrester Demand Unit Waterfall™ provides a structured process for engaging, tracking, and winning opportunities linked to buying groups. Download our new guide to learn:
How B2B buying has evolved — and why a buying-groups orientation is critical to sales success.
How to use the Demand Unit Waterfall to align marketing and sales efforts, from identifying to closing opportunities.
How to adapt the framework to your organization's processes and technology capabilities.
What it takes to drive continuous improvement in the demand management process.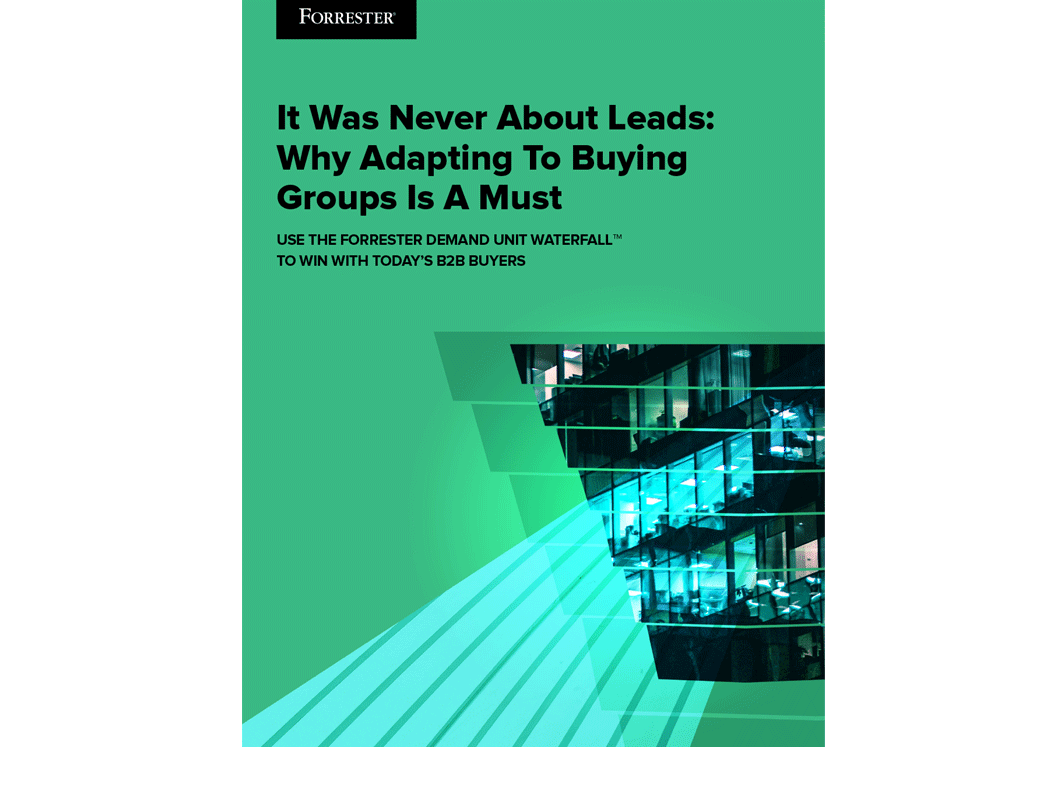 Thank you!
Get insights and advice to align sales and marketing to win with today's B2B buyers. Join us for our B2B Summit North America this May. Learn more.