Connecting with likeminded peers is integral to making the most of your CX North America experience. Join interactive discussions with your peers focusing on specific topics that are trending in your role. We are excited to offer multiple types of networking experiences for you throughout the week and beyond.
CX North America 2021 offers unparalleled opportunities for meetings with our best-in-class analysts & experts. 1-on-1 meetings are 20-minute networking and guidance discussions focused on addressing a specific question or topic aligned to the analyst coverage area.
Registered attendees will be notified by email on how to book. All analyst & expert meetings are subject to change based on availability. Stay tuned for more information.
Participating Analysts' Coverage
For additional information about onsite analyst meetings, contact Maddie Beatson.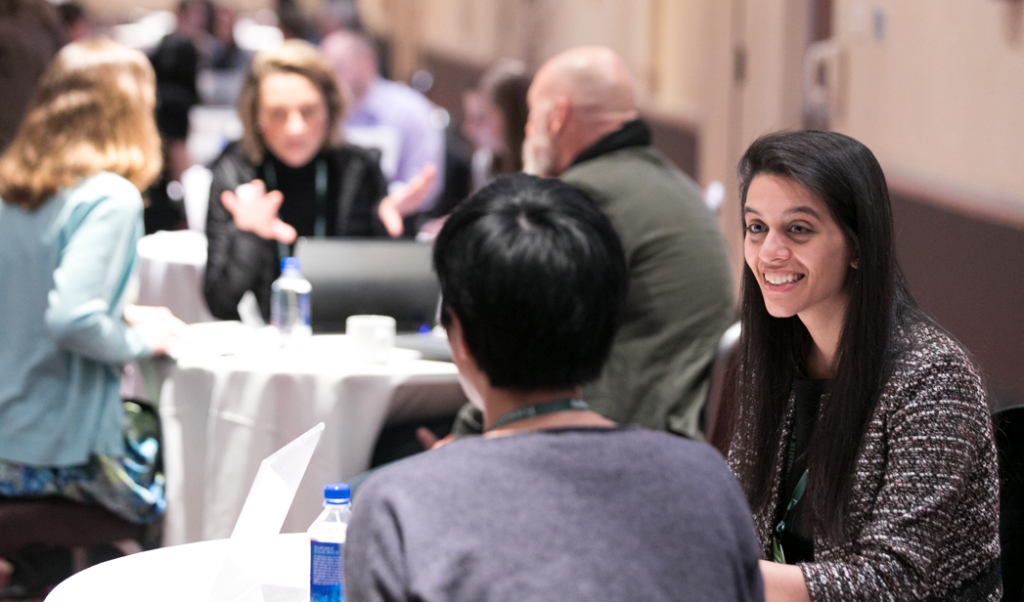 People's Choice
Using polling technology, delegates will have a chance to cast their vote and choose what hot, news trending topic they'd like to hear our expert analysts weigh in on (and maybe even debate). Voting will be held live during the session.
AfterWords
Ever wanted the chance to go backstage and be a part of the conversations that go on in the Green Room? Well now is your time!
In these sessions, delegates will have the opportunity to engage with our Forrester keynoters and delve deeper into the frameworks and thought-leadership just revealed in their presentations.
Drop-In Discussions
Analyst-led, low-pressure group format that enables conversations, networking and engagement on popular CX topics. 
CX North America · June 7 – 9 · Live Virtual Experience
Take advantage of our team discount by using discount code 5FORR4 for 5 tickets for the price of 4!