Executive Leadership Exchange
The Executive Leadership Exchange (ELE) is an invitation-only program for up to 150 qualified senior customer experience and marketing executives. The program will provide exclusive thought-leadership case studies from senior-executive practitioners in CX and create a private peer network supporting leaders' priorities. Facilitated networking sessions will be offered that target best practices aligned to executive priorities. 
To be approved to attend, applicants must be the senior-most customer experience or marketing leader from their organization, not reporting into any higher customer or marketing executive. Attendees who may meet this criteria will be invited to join the ELE experience. Please contact events@forrester.com with any questions.
The Executive Leadership Exchange is a three-day program. See below for an overview of the program.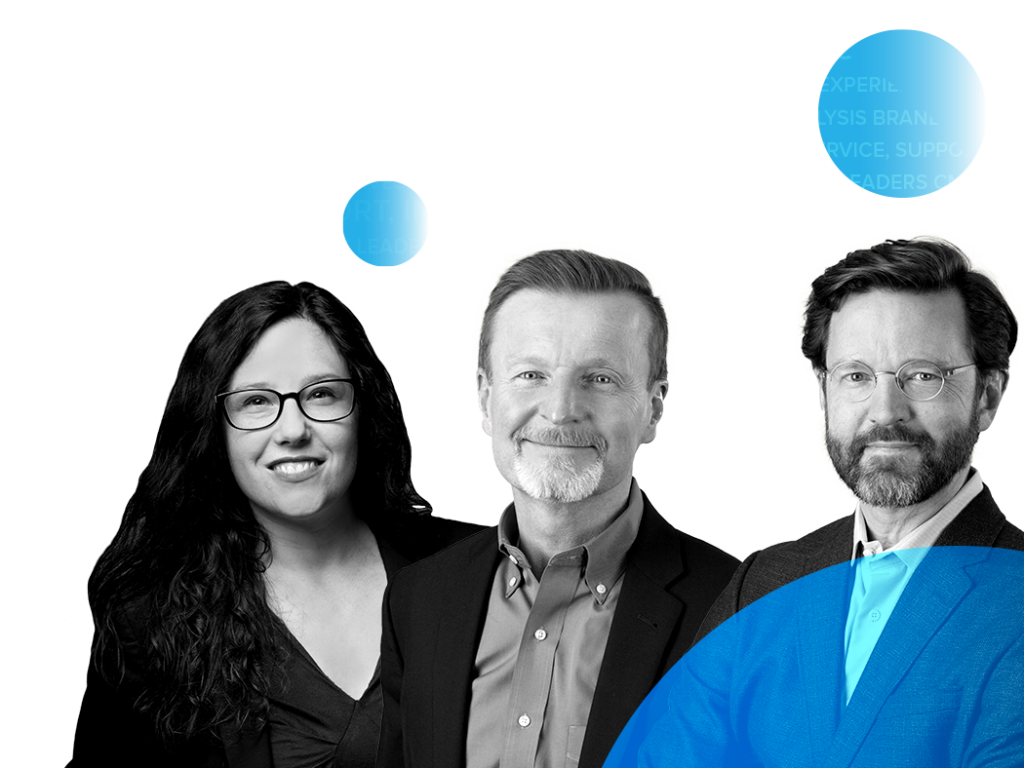 Analyst Access
Priority Analyst 1:1 Booking
Receive priority booking for 1:1 networking and guidance meetings with our best-in-class analysts & experts
Exclusive Analyst Networking Sessions
Identify challenges and solve problems in small group collaborations with Forrester Experts
Exclusive Agenda
Recommended Executive Agenda
Take Forrester's guidance on which sessions to attend as a CX or marketing leader from the entire conference
Private Case-Study and Executive Sessions
Attend private sessions featuring interviews and case studies with enterprise CX and marketing leaders along with exclusive-panels and presentations from Forrester analysts
Networking
Private Executive Roundtables
Facilitated by Forrester Executive Partners who specialize in leading C-level networking discussions pointed at meaningful outcomes
Private ELE Networking Lounge
Connect with your peers during the conference at the exclusive sessions and in a private networking lounge in the live digital experience
Monday, June 7
1:55 – 2:15pm
The Current State Of CMO & CXO Priorities
The dynamics of customer experience in B2C organizations are impacted by many stakeholders within the enterprise. Heads of customer experience and marketing have the challenge and opportunity to bring often divergent priorities together to execute on their orgnanization's brand promises. Join Forrester executive partners, Su Doyle and Jen Sanning to uncover the strategies and tactics that CXO's and CMO's are using to propel their businesses forward.
Speakers: Su Doyle, CX Executive Partner & Senior Analyst and Forrester Jen Sanning, VP, CMO Executive Partner, Forrester
Moderator: Mike Proulx, VP, CMO Research Director, Forrester
3:30-4:15pm

Live Executive Round Table: Top Ten Reasons Transformations Fail
Join this live networking round table facilitated by Forrester VP, CMO Executive Partners, Bret Sanford-Chung and Jen Sanning to feedback on the top challenges CX and marketing executives are facing in transforming their CX practices in the covid and post-covid eras. This live round table gives you an opportunity to share your opinions and questions with your peers in a private setting.
Facilitators: Bret Sanford-Chung, VP CMO Executive Partner and Jen Sanning, VP CMO Executive Partner
Tuesday, June 8
2:00-2:20pm

Case Study: Vision In Blue: Transforming The Customer Experience At USPS
Kelly Sigmon, Vice President of Customer Experience at the United States Postal Service will discuss the massive change management initiatives she oversees at the $71 billion, 34,000 retail location organization and the impact their focus on a collaborative customer-focused approach has had on their business.
Speaker: Kelly Sigmon, Vice President of Customer Experience, U.S. Postal Service
3:30-3:50pm

Case Study: American Express Building Enterprise Scale CX
To put the customer first, we need to all be team players. No matter the size of your company or program, creating a unified CX program at scale is easier said than done. At American Express they took an approach to understand every business unit's needs and how to simplify, plus unify all through the lens of bringing the customer's voice to life. Join to learn how Amex went from silos to building an enterprise center of excellence all in the service of the customer.
Speaker: Luis M. Angel-Lalanne, VP, Customer Listening, American Express
3:30-4:15pm

Live Executive Round Table: Keep CX Momentum Moving in Your Organization
Pre-registration required

During this session, you will get different approaches from your peers on how they would continue the momentum in year 3 of a 5-year CX Transformation. We will start with a case study and explore the following topics during our conversation.
How do you keep the focus on CX in a difficult climate with competing priorities?
What should you be doing now to deliver near-term results while painting a compelling vision for the future?
Who can you enlist to embed CX enablement broader and deeper in the organization?
Speakers: Angelina Gennis, Analyst, Forrester Su Doyle, CX Executive Partner & Senior Analyst, Forrester
Wednesday, June 9
1:05-1:25pm

Nestle Fireside Chat: Use Innovation To Create Amazing Customer Experiences

Join Nestle CMO, Alicia Enciso and Forrester VP and Executive Partner Jen Sanning for an engaging discussion on how Nestle used the pandemic-related massive migration to digital as a catalyst for unprecedented innovation within their business, delivering their brand promise in new, customer-obsessed ways.
Speakers: Alicia Enciso, CMO, Nestle Jen Sanning, VP, CMO Executive Partner, Forrester
DIVERSITY, EQUITY, AND INCLUSION
This year's program includes a track dedicated to a number of important areas of focus as it relates to Diversity, Equity & Inclusion. The below highlights the sessions within this track which are available during the entire program plus we are excited to have a special networking session focused on DEI.
Breakout Sessions
Monday, June 7 | 1:00 – 1:20pm
How To Create A Strategy For Diversity, Equity, And Inclusion (DEI)
DEI is a key issue for both consumers and employees. Unfortunately, too many companies take an ad hoc approach that hurts the brand with both groups. During this session, we'll use a DEI-specific version of Forrester's Values-Based Experience Framework to explore the nine possible strategies that companies can have for DEI and decide which one is best for your business.
Speakers:
Rick Parrish, VP, Principal Analyst, Forrester
Monday, June 7 | 1:55 – 2:15pm
Technology Won't Save You From Your Innovation Problem: Why Inclusive Leadership Holds The Key To Unlocking New Connections And Ideas
Innovate or die. That's the mandate as the global economy has increased pressure across all organizations to find new ways of serving customers, as well as reinventing operating practices for competitive advantage. Many organizations look to technology to help them drive new ideas and find new ways of working, but focusing exclusively on tech leaves many businesses blind to the most essential part of the innovation equation: people. As organizations seek to serve an increasingly diverse population of customers and stakeholders, their lack of focus on diversity, equity, and inclusion has created an innovation gap. Inclusive leadership holds the key to closing that gap before it becomes an existential threat.
Speakers:
Katy Tynan, Principal Analyst, Forrester
Breakout Sessions
Tuesday, June 8 | 12:55 – 1:15pm
A New Society Has Arrived. Is Your Firm Ready To Embrace It?
The conversation about race and gender and the imperative for fairness and equality has reached a crescendo. Companies face a new urgency to address these social vectors head-on in the way they do business. To get it right, firms must move beyond knee-jerk action to systemic change. In this session, we will explore the challenges ahead and outline a framework to rethink stakeholder relationships – employees, partners, customers, and the community – in light of the new social reality.
Speakers:
Dipanjan Chatterjee, Vice President, Principal Analyst, Forrester
Tuesday, June 8 | 2:00 – 2:20pm
Panel: Shining The Light On Diversity & Inclusion In Asia Pacific
The business case for diversity is no longer up for debate in most geographies, with data showing that a diverse workforce brings benefits in terms of innovation, the ability to connect with customers and overall engagement. Yet there are still some parts of the world where even the terms diversity and inclusion are new age concepts. Take Asia Pacific as an example where cultural norms in certain geographies can appear as discriminatory practices in others. Join prominent Forrester analysts across Asia Pacific as they discuss the D&I issues unique to APAC, and how organizations can respect those cultural norms without rewarding discriminatory behavior.
Speakers:
Rania Makriyiannis, Principal Consultant, Forrester
Jinan Budge, Principal Analyst, Forrester
Vasupradha Srinivasan, Senior Analyst, Forrester
Sam Higgins, Principal Analyst, Forrester
Breakout Sessions
Wednesday, June 9 | 1:05 – 1:25pm
Inclusion And The Math Of Equity
What does inclusion mean and what are the implications if we truly want to be an equitable organization? Schindler's Inclusion Scale explains how inclusion relates to tolerance, equality, empathy and equity. The session reveals the surprisingly radical implications of equity based on a mathematical model.
Eric Way, Global Head of Inclusion, Diversity and CSR, Schindler Group
Wednesday, June 9 | 2:15 – 2:35pm
Why And How To Design Inclusive Experiences
Creating inclusive experiences is good for business, customers, and employees. It helps you reach new markets, reduce legal risk, prove your company is serious about diversity, equity, and inclusion (DEI), and more. But most companies take a narrow approach to design, so they miss out on these benefits. This session will present data demonstrating the benefits of inclusive design and then lay out five case studies demonstrating how to augment your experience design practice for inclusion.
Speakers:
Gina Bhawalkar, Principal Analyst, Forrester
Networking
Monday, June 7 | 3:30-4:15pm
What You Don't Know About DEI Will Hurt You
DEI has gotten a lot of exposure over the course of 2020 and into 2021. Organizations who haven't historically prioritized this work are making it a priority now. In this session the audience will choose what they'd like to discuss, and Forrester's expert panelist will help you get a better grip on the complicate landscape of DEI.
DEI's impact on buyers
DEI talent in the marketplace
Creating an inclusive workplace
DEI best practices
Speakers:
Katy Tynan, Principal Analyst, Forrester
Fatemeh Khatibloo, VP, Principal Analyst, Forrester
Vanessa Fabrizio, Consultant, Forrester
CX Certification accelerates your team's ability to align and execute on your strategic CX initiatives and CX North America is the best place to experience what Certification programs have to offer for both individuals and teams. Attend a facilitated video lesson from a CX Certification course, explore the course experience in our online learning platform, and join the discussion during live peer networking sessions. Event attendees are also invited to enroll in Forrester's Mapping Customer Journeys course launching July 12 at a special rate. Learn more about Certification here.
Course Preview
Drive Action With Your Journey Maps
Available On Demand
For journey maps to deliver sustained value, they need to be impactful beyond a journey mapping workshop itself. Learn how CX teams should use journey mapping efforts as a catalyst to create a more journey-centric organization. You'll view video lessons from our CX certification course, then go on to explore more insights on journey-centric organizations in our online learning platform.
Speakers:
Jenna Wohead, Director, Certification
Rick Parrish, VP, Principal Analyst
Networking
CX Certification: Evolving Your CX Skills
Tuesday, June 8 | 3:30-4:15 PM
Join established CX Certification Alumni and your peers for an interactive roundtable discussion. We'll tackle questions like: How are individuals and teams putting CX skills and frameworks intro practice? What are the most critical skills for CX professionals today?
Speakers:
Jenna Wohead, Director, Certification
Jen Sanning, VP, Executive Partner , Forrester
CX North America · June 7 – 9 · Live Virtual Experience
Take advantage of our team discount by using discount code 5FORR4 for 5 tickets for the price of 4!