The must-attend event for B2B & B2C marketing and CX leaders
The combined power of Forrester and SiriusDecisions has unleashed a new energy into the products and services available to both the B2B and B2C community.
Featuring more than 40 sessions, Summit Asia Pacific 2020 is the must-attend event for B2B & B2C marketing and CX leaders looking to align organizational priorities and grow revenue in this unprecedented business environment.
Growing revenue and improving CX remain top priorities for business leaders in Asia Pacific. Packed with timely and actionable insights, this event is aimed at business leaders looking to collaborate in order to accelerate their revenue engine and deliver exceptional customer experiences.
The conference will showcase two primary tracks: B2B and CX
Technical Help
Resources to help you troubleshoot and make the most out of your virtual Summit Asia Pacific experience.
The B2B track is designed to help B2B marketing, product and sales leaders address the specific challenges that demand, Account-Based Marketing (ABM), channel, campaign, field marketing and sales teams face in the region.
The CX track will help B2C marketers and CX professionals understand how to engage with customers with authenticity and purpose, critical to the strength of brand relationship, especially as firms enter the post-pandemic recovery.
Uma Rudd Chia
Uma Rudd Chia is an award-winning Creative Director and head of innovation with a passion for the future. After over a decade as global and regional creative director at a variety of multinational ad agencies, she left to start up and run the creative department at Weber Shandwick, one of the world's leading PR and Comms agencies.
She is the founder of the Female Idea, a movement that champions diversity in creativity and the notion that ideas are not gender-neutral. She holds an M.A. in Digital Media Management and Technology from Hyper Island.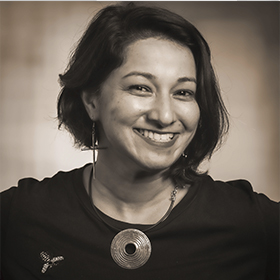 All Tracks (CX + B2B)
Client

$925

Team Rate: 3 Clients

$1850

Non-client

$1025

Team Rate: 3 Non-clients

$2050

Government, education, and nonprofit

$900

Team Rate: 3 Government, education, and nonprofit

$1800
CX Track Only
Client

$425

Team Rate: 3 Clients

$850

Non-client

$525

Team Rate: 3 Non-clients

$1050

Government, education, and nonprofit

$400

Team Rate: 3 Government, education, and nonprofit

$800