Start Your Certification Today
We've designed a path that enables CX practitioners to learn and certify core skills and build upon that knowledge with advanced certification opportunities.
Start with CX Foundations. Register by January 10 for our next course, beginning on January 13.
Register Now ($2049)   or see additional upcoming course dates.
Enjoy A Dynamic Certification Experience
Access concise, snackable content on demand in a digital learning platform.
Engage with fellow practitioners and champions in our social learning platform to share challenges and exchange ideas.
Access a CX toolkit with templates useful for practical application after the course.
Receive a signed certificate and badge that can be shared with social networks upon completion of the course.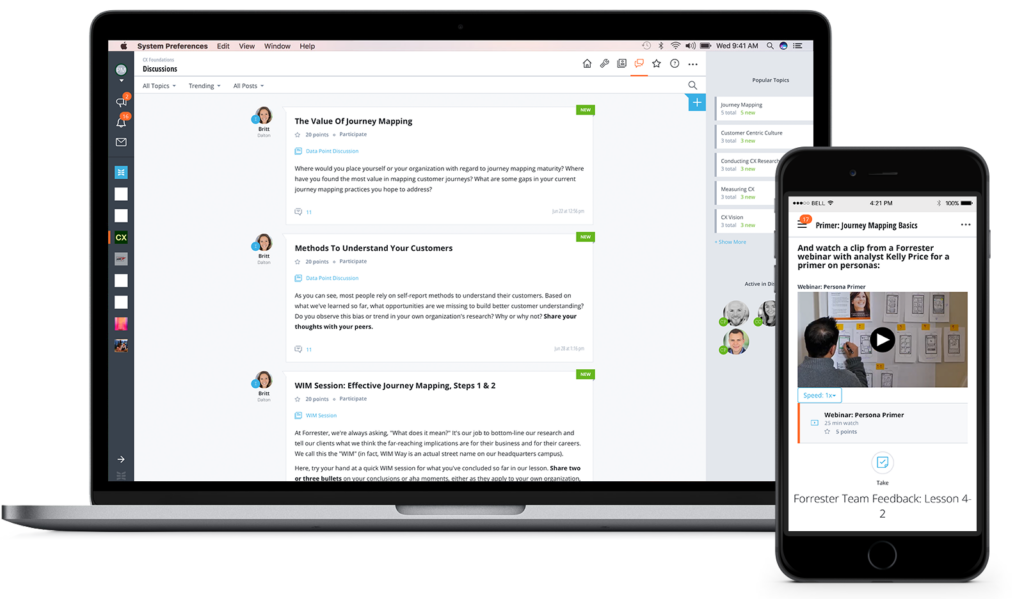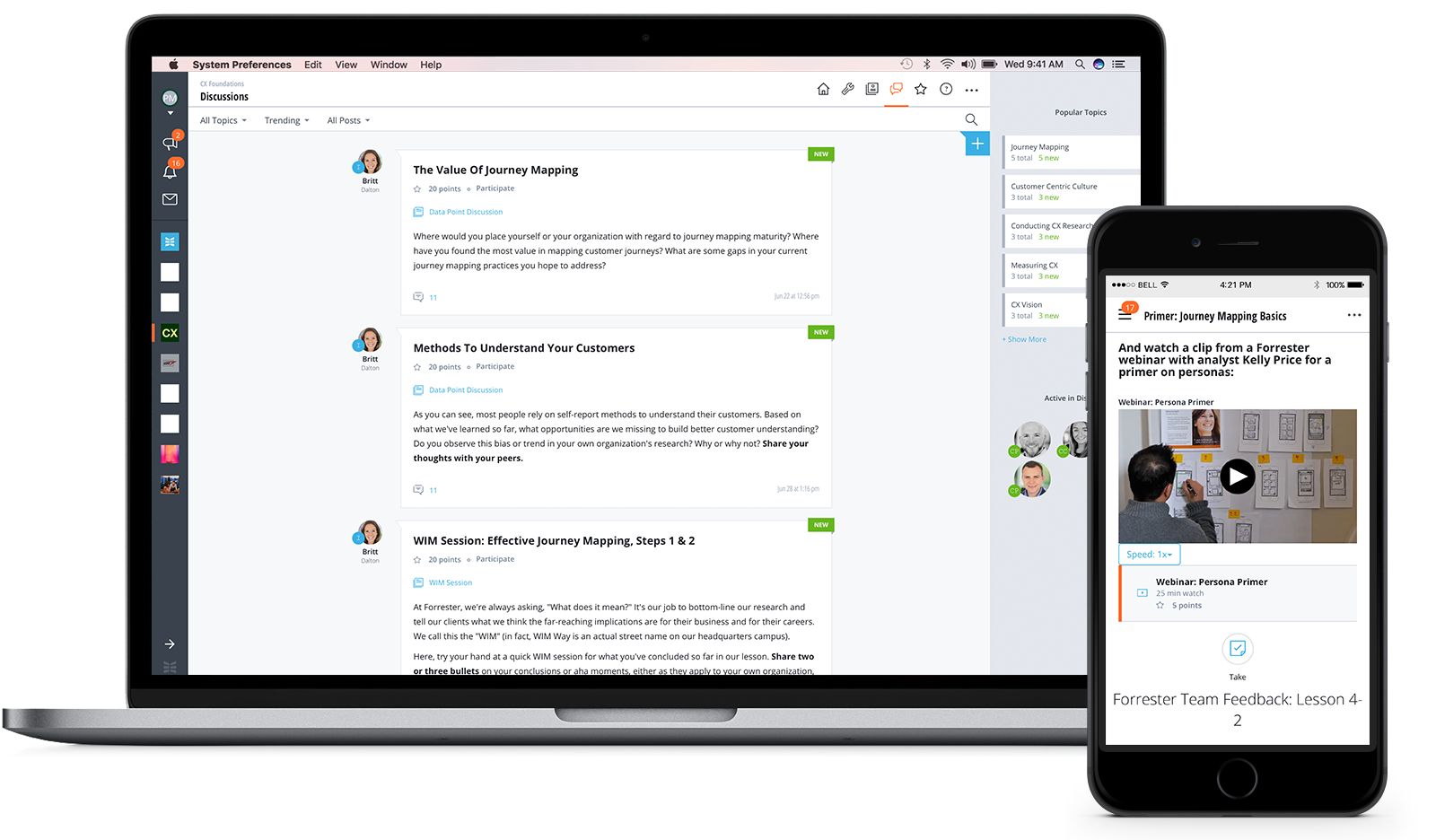 Learn More About The CX Certification Courses
Level 1: CX – I
CX Foundations
Develop the skills needed to initiate and orchestrate end-to-end CX projects in this eight-week course on the fundamentals of customer experience. Employees will demonstrate their competency through hands-on activities that result in deliverables that can be put into practice immediately in a real-life CX program.
Learn More
Level 2: CX – II
CX Management
Enrollment prerequisite: CX Foundations course
Build on the core CX knowledge gained in the CX Foundations course with a eight-week course that will teach you how to build a lasting CX practice at your company. Through a series of hands-on activities and online learning videos, you will learn how to develop discipline in the six core competencies required for effective CX management.
Learn More
Level 3: CX – III
Innovating CX
Enrollment prerequisites: CX Foundations and CX Management courses
Discover cutting-edge tactics in this eight-week course, so you can emulate and experiment to ensure that your organization maintains its standing among those few who do it best. Study topics like the future of CX measurement, the leading edge of design, and evolving CX prioritization in the context of how technology is continually changing CX management.
Learn More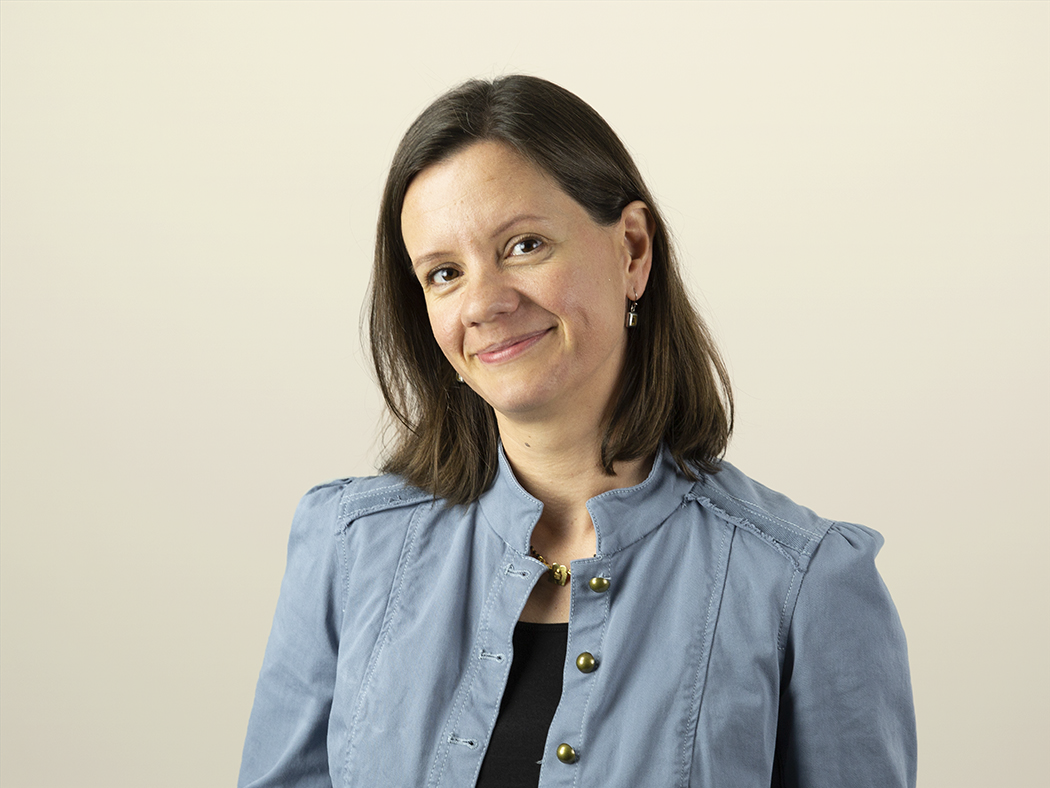 Maxie Schmidt
Principal Analyst
Harley Manning
VP, Research Director
Learn More About CX Certification
Thank you for your interest in our CX Certifications course. We will be in touch with more information and to answer any questions that you may have.