The rise of digital has allowed marketers to develop a rich knowledge of consumers and reach them at scale. But rather than delivering a win-win for consumers and companies, the opposite has happened.
Consumers are inundated with messages they find creepy, bland, repetitive, or all of the above. Marketers face eroding returns, waning interest, and declining loyalty.
What's going wrong? There's a dissonance between what marketers think customers want … and what customers actually want. This friction has damaged customer relationships and hampered growth. It's opened the door to disruptors.
In our complimentary guide, discover common points of marketing dissonance and how to overcome them. Uncover new ways to understand and serve your target consumers. Learn how to efficiently revamp your relationship with customers to better drive growth, retention, and satisfaction.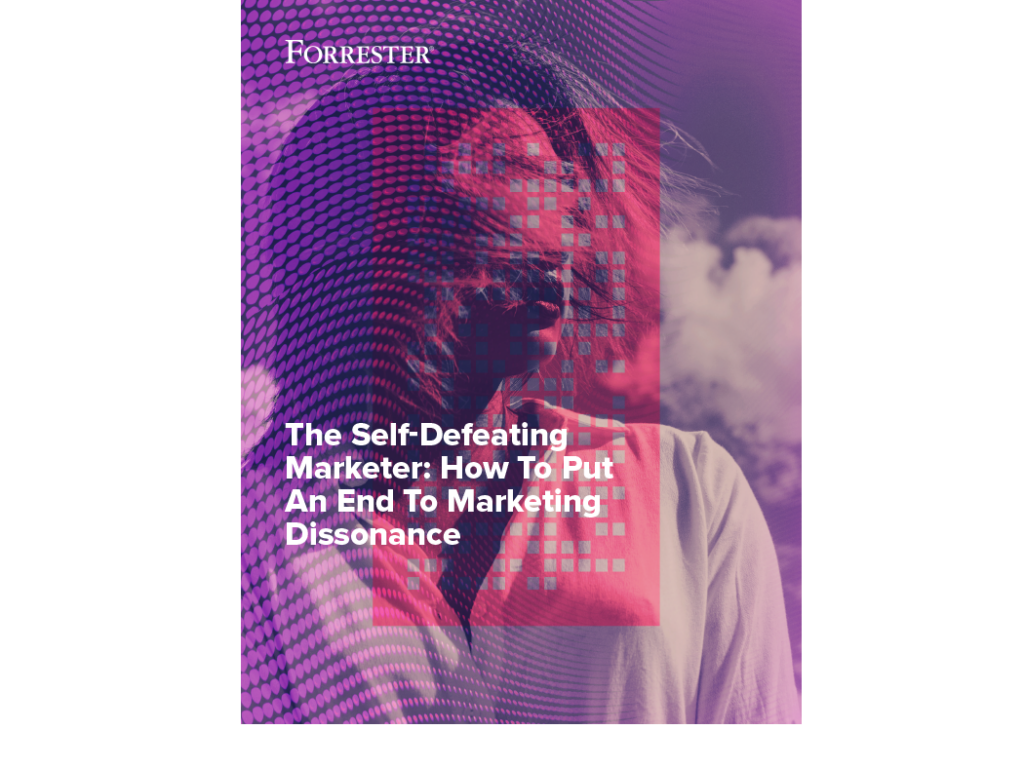 Download The Self-Defeating Marketer