Planning Assumptions 2021:
Demand And Account-Based Marketing
Build A Path To Revenue Growth
The recent disruptions to the B2B buying process have presented an opportunity for demand and account-based marketing (ABM) leaders. Digital-first, buyer-led demand and ABM approaches can drive growth and give your company a competitive edge. As the coming months unfold, your challenge will be to bring this potential to life.
Our 2021 Planning Assumptions guide lays out the trends that will shape the B2B demand and ABM landscape in the year ahead and provides clear steps to seize opportunity and accelerate growth. Explore:
Why shifting focus from individual leads to buying groups is critical, and how to do it.
The need to prioritize buyer enablement as buyers continue to rely on digital interactions.
The promise and potential pitfalls of demand and ABM technology convergence.
Language: English | Français | Deutsch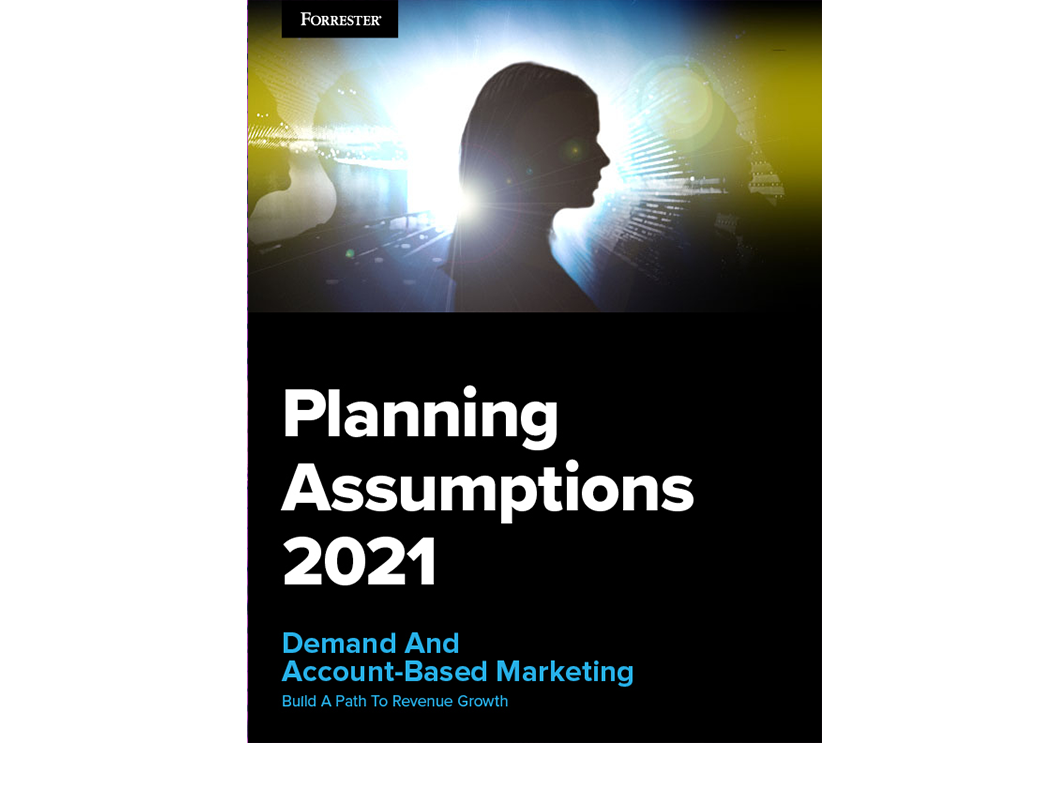 Thank you!
Join Forrester's Isabel Montesdeoca and Meta Karagianni for a deeper dive into the fast-changing and complex B2B marketing landscape. Watch Now.