Planning Assumptions 2021:
Sales Operations
Deliver On The Promise Of Data-Driven Selling
B2B buyers have more power than ever before, changing the mandate for sales operations leaders. Engaging buyers with the right information at the right time requires deep, data-driven insights, delivered in near real time. Your challenge is to turn this vision into reality.
Our 2021 Planning Assumptions guide for sales operations leaders identifies the key actions to take to deliver on the promise of data-driven selling. Explore:
How to more effectively capture sales activity to gain competitive insights.
How to improve agility with dynamic sales planning.
Considerations for reorganizing analytics and reporting support, updating sales compensation plan design, and more.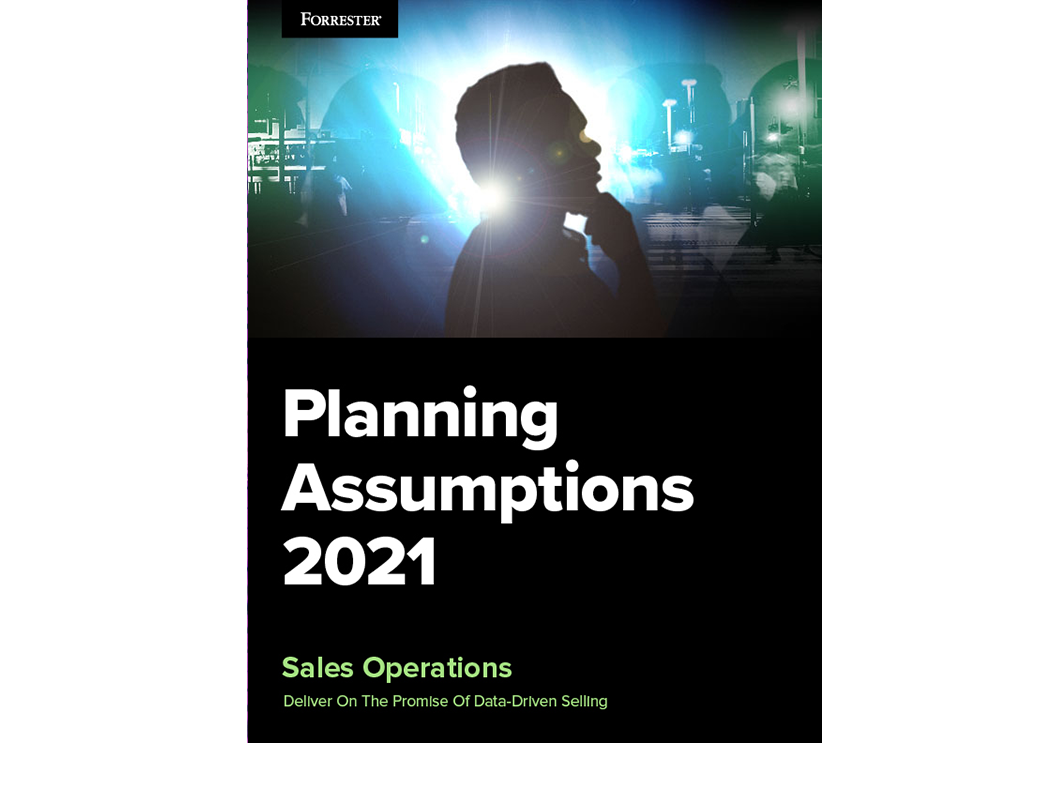 Thank you!
Ensure fair and achievable sales targets for 2021. For a limited time, access Forrester economic market data for technology sectors with your Chief Sales Officer, Sales Leader, or Sales Operations services seat, at no additional cost. Learn more.