Get A Pulse On Your Sales Team's Productivity
Download Our Relative Productivity Framework
Sales organizations may not think about reps' productivity until they miss their revenue goals. By then, it's too late to implement meaningful changes. Improving productivity should be an ongoing pursuit for every sales leader, yet many lack insight into how sales reps spend their time.
Forrester's SiriusDecisions Relative Productivity Framework can help. Download the framework to better understand:
How much time sales reps spend on core selling activities (e.g., research, proposals) versus noncore tasks (e.g., expense reports).
What percentage of sales reps' time is spent on client engagement.
What changes you could make to improve your sales team's efficiency and effectiveness.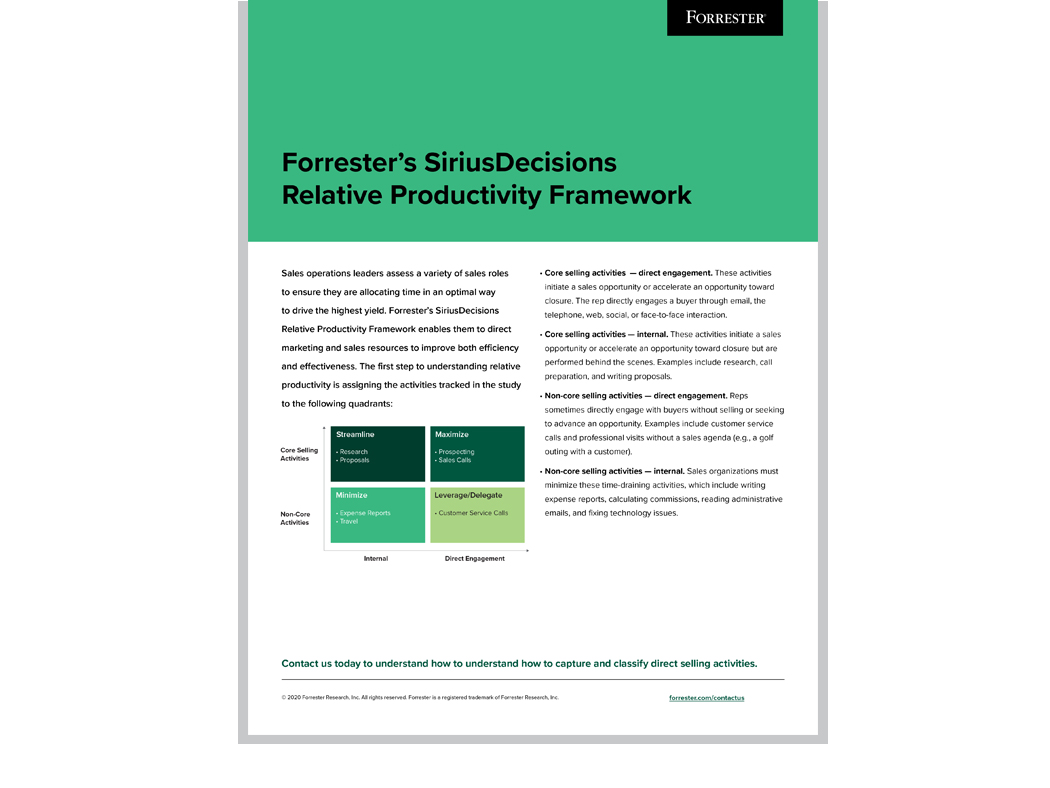 Thank you!
Ready to talk? Give us a call.
+44 (0) 2073 237741 (Europe)
+1 615-395-3401 (North America)
+65 6426 7006 (Asia)