Katy Tynan
Principal Analyst, Forrester
Katy works at the intersection of people and technology. With deep expertise in leadership and organizational development, Katy supports CIOs, CMOs, and chief human resources officers in their pursuit to optimize customer experience through a highly engaged workforce.
The author of numerous books and publications, Katy has deep expertise in the practice of leadership at all levels of the organization. Her most recent book, How Did I Not See This Coming? A New Manager's Guide to Avoiding Total Disaster, was published by ATD Press in 2016. Katy helps Forrester clients build a science-based approach to delivering industry-leading employee experience.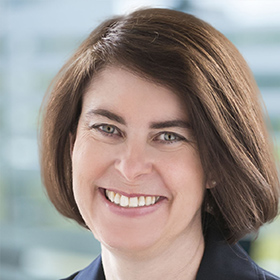 B2B Summit North America · May 3 – 6 · Live Virtual Experience
Use discount code 5FORR4 to take advantage of our team discount!