Kerri Vogel
Vice President, Global Campaigns, Ellucian
Kerri Vogel, Vice President of Global Campaigns, is responsible for developing and leading the global campaign approach. Vogel builds reputation and demand programs aligned to the campaign framework, the strategy and execution of account-based marketing, and leads the corporate event strategy, including Ellucian Live, one of the largest higher education events globally.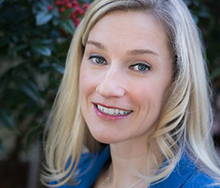 B2B Summit North America · May 3 – 6 · Live Virtual Experience
Use discount code 5FORR4 to take advantage of our team discount!