Russell Wurth
VP of Sales Enablement, Showpad
Russell Wurth is the VP of Sales Enablement at Showpad, overseeing enablement of the company's revenue team as well as providing guidance and support to Showpad customers. A uniquely experienced sales and marketing executive, Russell has held leadership roles at Optiv, Cylance and Netskope, in addition to prior experience at both startups and large telecom enterprises. At Optiv, he established and led a solutions management team supporting sales enablement and marketing that helped achieve 400% revenue growth within six years.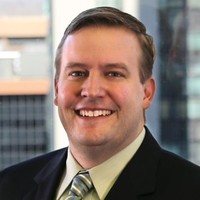 B2B Summit North America · May 3 – 6 · Live Virtual Experience
Use discount code 5FORR4 to take advantage of our team discount!