Steve Casey
Principal Analyst, Forrester
Steve serves B2B marketing professionals. Thematically, his research focuses on the impact of consumer behavior and preferences on the B2B buying cycle and how B2B marketers need to adapt their strategies, tactics, and technologies to optimize engagement with this new "B2B consumer." Steve covers account-based marketing (ABM) strategies and solutions, data providers and data management solutions (including customer data platforms [CDPs]), programmatic advertising, as well as emerging and enabling technologies such as artificial intelligence (AI), chatbots and virtual assistants, and virtual reality (VR) and augmented reality (AR).
Steve is an accomplished B2B marketing expert with more than 20 years' experience in demand generation, sales enablement, and corporate marketing roles. He started his career as a journalist covering consumer and business technology markets at IDG and Cahners. As a marketing practitioner, Steve has held senior positions with, and served as an agency counselor to, a diverse set of technology firms, from venture-backed startups to global corporations, including Deloitte, TeleTech, RSA, Sybase, Carbonite, and TomTom.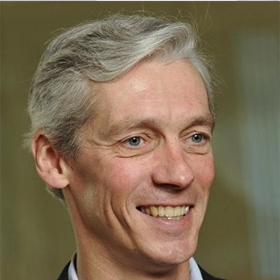 B2B Summit North America · May 3 – 6 · Live Virtual Experience
Use discount code 5FORR4 to take advantage of our team discount!