Strengthen Security Operations With Agile SecOps
Report: How To Build A Leading Detection And Response Engineering Practice
Read our report on building a leading detection and response engineering practice.
Forrester's research reveals that 52% of security operations centers (SOCs) lack needed technical skills — and 25% say that day-to-day tactical activities take too much time. So how can SOCs meet the increased demand for robust detection with these shortages?
Read this report to learn how to supercharge your security operations with agile SecOps that span the detection and response development lifecycle (DR-DLC). This iterative detection engineering practice can automate and speed the creation, tuning, and deprecation of incident response rules and analytics.
You'll learn how to apply agile software development lifecycle practices to detection and response to create engineering-driven detection operations that are repeatable, scalable, and testable.
What's inside?
How agile SecOps can help you keep up with rapidly changing attack tactics
Ways to deploy iterative optimizations to evolve incident response processes
Reasons to embrace detection-as-code to automate, scale, and speed testing and detection
Strategies to speed detection time to value for the business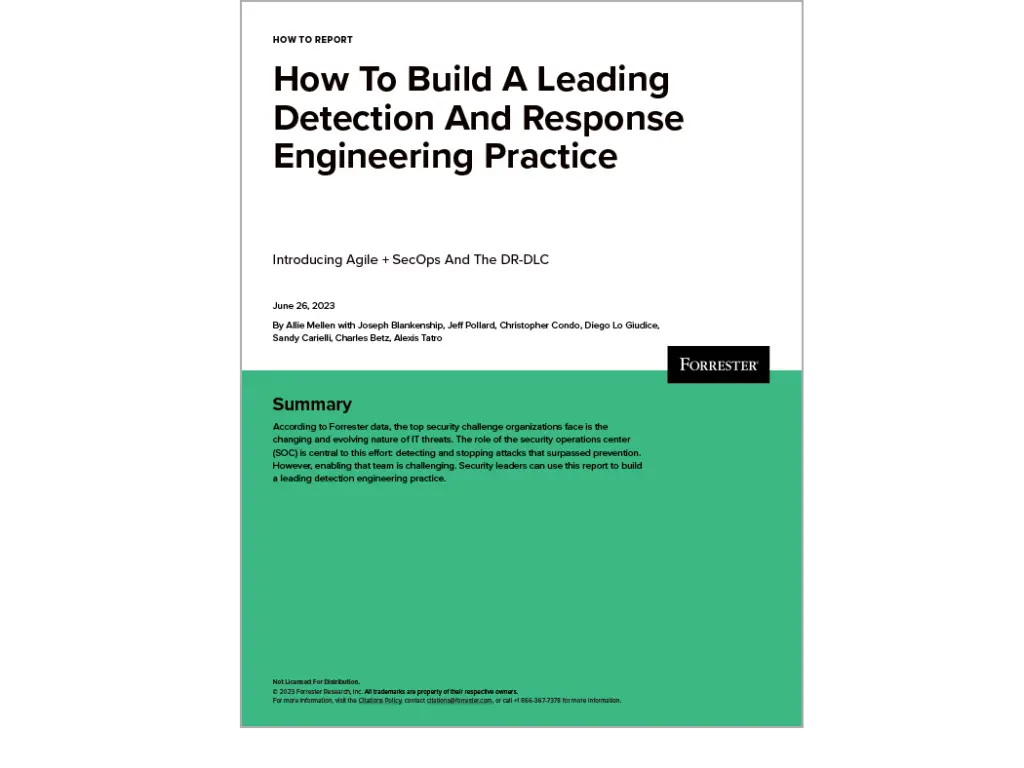 Thank you.
Webinar
Watch our webinar on how to build a leading detection and response engineering practice to defend against threats faster.