Christine Polewarczyk
VP, Research Director, Forrester
Christine is a VP, research director in Marketing Executive Services at SiriusDecisions, specializing in content strategy and operations. She has more than 20 years of experience in B2B technology, content, campaigns and digital marketing across a range of in-house, agency and consulting roles. Christine helps SiriusDecisions clients build and optimize their B2B content engines and transform them into competitive differentiators. She is a passionate leader and evangelist for audience-centric content strategy, content marketing, and content operations.
Prior to joining SiriusDecisions, she ran global marketing campaigns and field marketing at SDL Language, where she transformed a traditional marketing organization into a high-performing lead-generation machine. Christine has worked full-time and as a consultant for a variety of organizations ranging from startups to large enterprises, including Alfresco Software, Cisco, Iron Mountain, Manhattan Associates, PTC, Salesforce, SAP and TechTarget. Her areas of expertise include digital marketing, web strategy, content strategy, localization, SEO, lead generation, publishing and content management.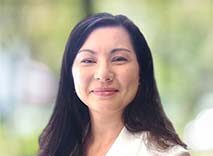 B2B Summit North America · May 3 – 6 · Live Virtual Experience
Use discount code 5FORR4 to take advantage of our team discount!