B2B Summit North America Encore Day Live
Because there's no such thing as too much analyst interaction and peer networking, join us on May 20 for the B2B Summit North America Encore Day, open to previously registered and new attendees too!
The Forrester Event Experience
Forrester events are thoughtfully designed and curated experiences that provide you with the invaluable insights and actionable advice you need to achieve accelerated business growth.
Whether it's new ideas from a thought-provoking keynote speaker, adoption of a new approach to a formidable challenge drawn from an analyst-led session, or validation of a current strategy through the high-quality interactions you will have with colleagues, technology providers, and the brightest minds in business, you will leave inspired, equipped, and confident.
Every Forrester event you attend will deliver:
Thought leadership from Forrester experts, based on our rigorous research methodology.
One-on-ones, facilitated by us, to connect you with peers, analysts, and sponsors who can help you solve problems.
Market-proven frameworks and models to help drive faster business success.
A blend of in-person and virtual elements, letting you choose where and how you learn.
An exceptional experience.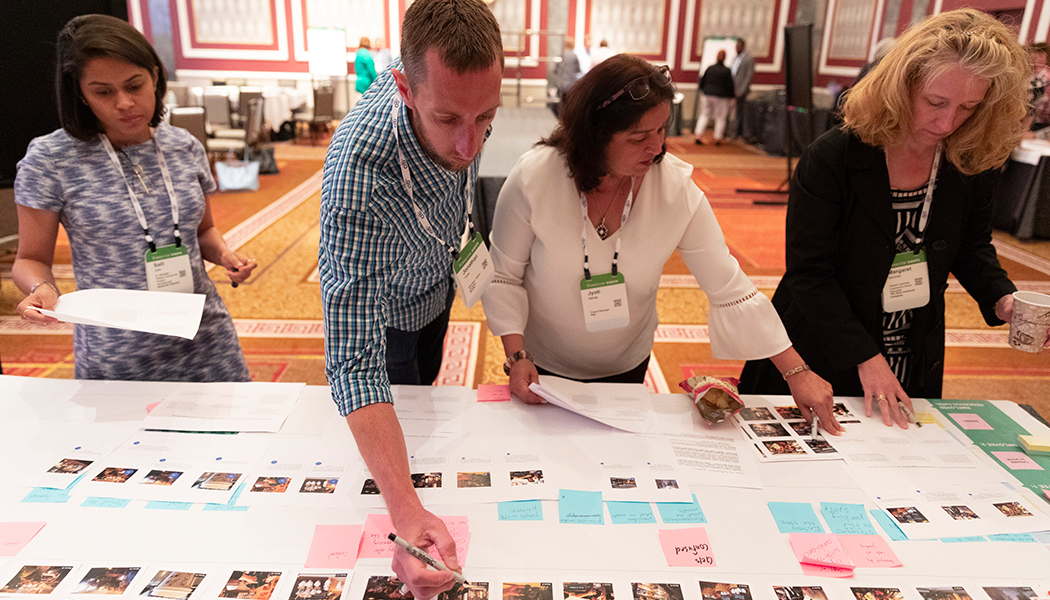 Interested in attending a Forrester event?
Fill out the form, and we will contact you. Or, give us a call:
Americas:  +1 888.343.6786
EMEA:  +31 (0) 2030 54848
Asia Pacific:  +65 64267019
Statement On COVID-19
Read our most up to date policies and procedures related to the coronavirus.