Predictions 2021: Agencies Swarm Talent With Technology
In 2021, agencies' fee-based services model collides head on with the heightened relevance of digital marketing, long-term effects of remote work, scrambled CMO priorities, and a pandemic-driven talent drain. It's hard to imagine a future for agencies that won't include deeper integrations of technology with agency teams. As Bradley Rogers, global COO for MRM, puts it:
Wave after wave of innovation in automation will continually change the industries' need for talent over time.
Forrester predicts the confluence and collisions of talent and technology will lead to agencies resembling software companies. They'll offer combinations of creative and media products bundled with the services to manage them. Rapidly evolved market conditions, buyer priorities, tech trends, and new consumer behaviors will drive an overdue restoration of the agency/CMO relationship in 2021 while permanently reshaping how the industry operates.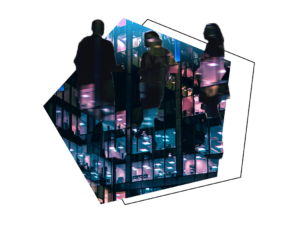 AI and automation will help to fill in gaps in the shrinking agency workplace.
Forrester recently forecasted that 11% of US digital/creative and media agency tasks will be automated by 2023. That means 2021 is the year nearly all agency functions and departments (creative, design, strategy, data and analytics, media planning and buying, operations, and production) will identify repetitive tasks that machines can assist or take over, ramping up the experimentation and application of intelligent automation. Exacerbating the situation is industry layoffs claiming between 5% and 10% of agency positions globally. It leaves significant gaps in talent that tech platforms will augment while the industry weathers another year of reduced marketing spend.
Agencies will seek new benefactors as CMO priorities drift from marketing.
The progressive CMO will have more than marketing on her mind: She'll be busy improving the firm's customer experiences, business strategies, diversity and inclusion initiatives, and e-commerce. As a result, managing the agency will become a shared enterprise. Agencies that diversify their digital experience, e-commerce, media, and tech offerings will answer needs beyond those of the CMO, mining opportunities with other tech and business leaders and even employee experience heads, who all need creative thinking.
Culture and chief people officers will take center stage.
To succeed in 2021, agencies must evolve their organizational culture and assemble a smaller, more adaptive brand/client "dream team" comprising of creative, media, data, design, and technology. Demands for wholesale business transformation, diversity and inclusion, and emphasis on employee health globally have put the development and well-being of our talent center stage. Whatever the size or specialization of your agency, it's the chief people officer that will be the most important role in 2021.
These predictions and more can be found in Predictions 2021: Agencies. If you have questions, you can contact me at jpattisall@forrester.com.
To understand the major dynamics that will impact firms across industries next year, download Forrester's Predictions 2021 guide.
Related Forrester Content