Are Distributors The Future Of Distribution?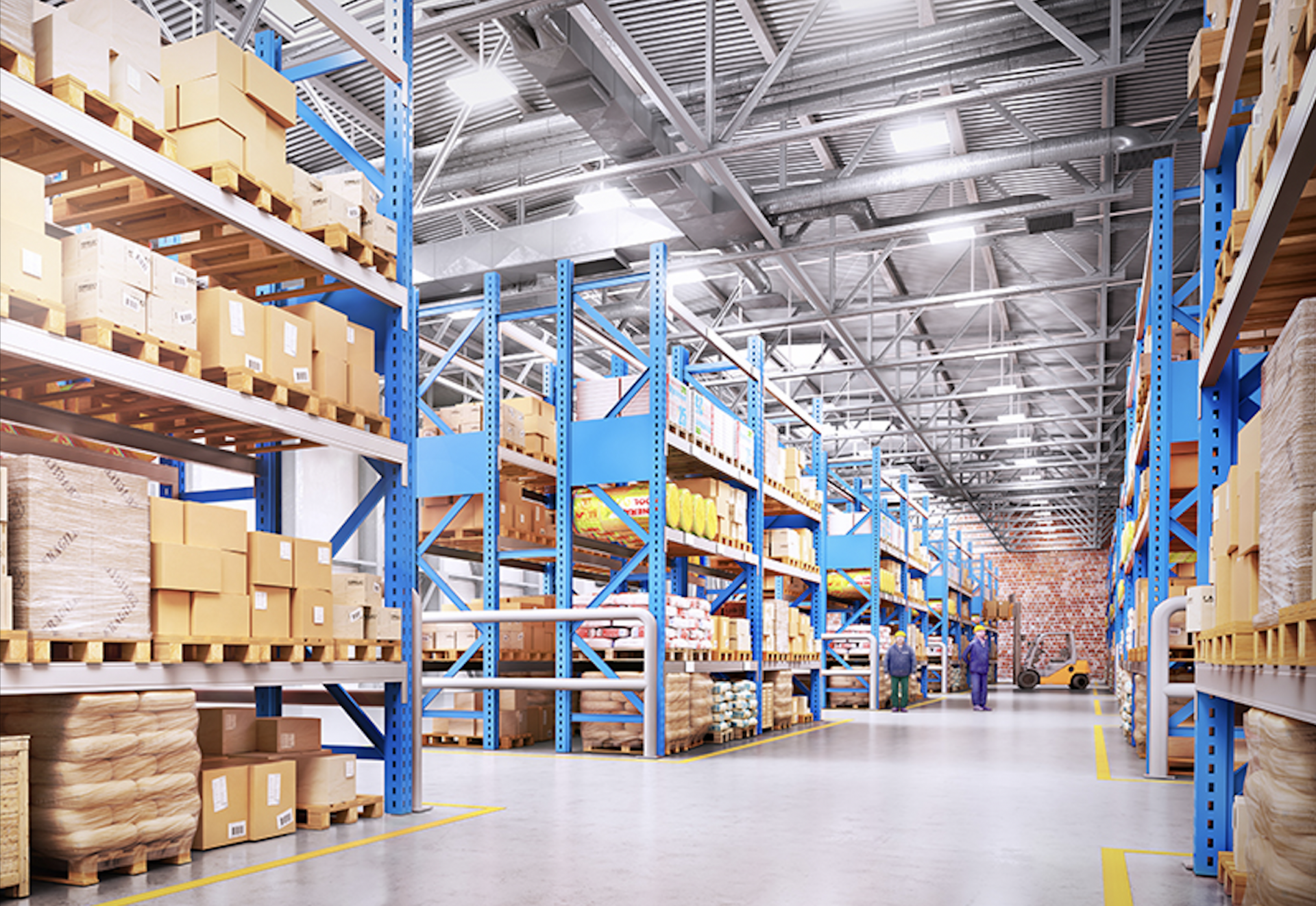 I made a prediction in January of 2018 that IT distributor disruption would continue. It was obvious that industry consolidation was accelerating, major distributors were diversifying, and private equity was getting more interested in transforming the industry.
In the second half of last year, the two largest global IT distributors were acquired by private equity, including Ingram Micro by Platinum Equity in December and Tech Data by Apollo Global Management in June. Both of these deals were at an estimated valuation of just 10 to 15 cents per dollar of revenue — an order of magnitude lower than other M&A deals happening in the broader technology industry. Both deals also announced significant investments in digital transformation, including $750 million at Tech Data to develop its cloud platform, optimize processes, and leverage data and analytics to further pivot in a fast-changing environment.
In the early part of 2020, Synnex split the company into two by spinning out Concentrix to focus on distribution. ScanSource sold off European, Latin, and South American divisions late last year and then subsequently shut down the European arm last month. The CEO made a statement a few weeks ago that Intelisys, the master agent ScanSource acquired in 2016, could be worth more than their entire distribution business in the future.
Distribution realized a bump in revenue in the early pandemic due to the demand for laptops and other infrastructure to support the new remote topology. As we turned to 2021, the next stage of the pandemic is creating a K-shaped recovery, with distribution-heavy categories such as technology and telecom hardware down by double digits and distribution-light categories such as automation, cloud acceleration, security, customer experience, and e-commerce up by as much as 50% over the previous year.
There are a number of significant headwinds facing the distribution industry over the next decade.
Nothing changes overnight — many of these headwinds will take many years to fully play out. However, the transformations that are currently underway urgently need to address these converging and accelerating trends. Winners and losers will be determined in these stormy seas.
1. The Future Of Work, Buying, And The Rise Of Ecosystems
Forrester has published significant research on the future buyer. As Millennials become the key buyer of B2B technology in the next five years, we know they will act more like consumers, demand digital and digital-only journeys, and look for frictionless procurement and provisioning of technology. The majority of software purchases will be made by line-of-business leaders (marketing, sales, finance, operations, HR, etc.) who are becoming technologists themselves. As every company in every industry becomes a technology company, the professional services firms in those industries that serve these buyers are following suit. With millions of new partners entering the technology ecosystem over the next decade, their awareness and affinity of working with distribution will be tested.
2. Subscription And Consumption Models Proliferate
As reported in my 2021 predictions, 76% of CEOs (in every industry) think that their current business model will be unrecognizable in five years. In the technology industry, some of distribution's largest suppliers, including Dell, IBM, HPE, and Cisco, fully committed to as-a-service models late in 2020 — and are accelerating these plans due to COVID-19. These companies represent a significant share of the client/server era and continue to drive material revenue numbers of global distribution. I expect hundreds of other large companies to commit to this in 2021 — in fact, Nutanix just did yesterday. This shifts the entire financial model of distribution as the transaction becomes the first 30 days with the customer. The need for capital and credit facilities evaporates as the financial risk and underwriting shift back to the vendor.
3. Emerging Tech Comes To Life As Embedded And White-Labeled, Not Product SKUs
This week, we have seen significant moves by IBM — a company that has led the patent race each year for 28 straight years. The epiphany finally hit its new CEO that the future of technology (AI, automation, internet of things, blockchain, quantum, etc.) is not SKU-able products that are sold through distribution but as embedded technologies inside other products, services, and solutions. A $1 billion commitment was made to build an ecosystem that can orchestrate customer value creation, network effects, and co-innovation. How much of this will be funneled through distribution as opposed to DevOps communities, ISVs, emtech startups, and already-established communities and marketplaces remains to be seen.
4. Software Continues To Eat The World
In the first 20 years of software-as-a-service growth, we are learning that distributing bits is very different than atoms. New models have disrupted traditional distribution, and companies such as Pax8, Sherweb, and others are attracting partner and investor attention. In the past 10 years, we have grown from 10,000 ISVs to 175,000. I predicted a few years ago that this number would hit 1 million in the next 10 years. We are seeing massive tech stacks focused on particular buyers (check out my channel software tech stack), subindustries, geographies, sector/segment/size of customers, and product areas. Multiplying these vectors together produces 35 million opportunities to build last-mile software, hardware (internet of things, unified communications as a service, 5G, etc.), and services. The major distributors have responded and invested in their own capabilities, including Ingram CloudBlue, Tech Data StreamOne, Synnex Stellr, ArrowSphere, etc. The challenge is marketing these capabilities as customer-facing in addition to partner-facing and effectively competing against hungry marketplace vendors such as AppDirect and Mirakl.
5. Marketplaces Make Their Mark As The Connective Tissue For Ecosystems
This might be the strongest headwind that distribution is facing. Growing more in the first three months of the pandemic than the previous 10 years combined, marketplaces are becoming a customer-friendly (73% find them very convenient), future-friendly (subscription/consumption, embedded, white-labeled), partner-friendly (enterprise credits, reduction of channel conflict), investor-friendly (platform taxation, multiplier effects), and vendor-friendly (lower CAC, higher LTV) environment. As reported in an earlier blog, we see 20 "super winners" emerging over the next decade, with none of them owned or operated by distributors. With the marketplace owning the financial transaction and any private offers or gross-to-nets inside of the transaction, distribution will be forced to the outside looking in. Opportunities in 3PL logistics, supply chain, credit/capital facilities, and marketing services will plummet and not drive sustainable margins. Upward of 17% of the $3.5 trillion that businesses and governments spend on technology may go through marketplaces as quickly as this year.
6. Product-Led Growth And DTC
The reality is that a majority of newer ISVs and emtech companies are avoiding distribution as they look to broaden their go-to-market and route-to-market strategies. These early-stage companies are looking at ecosystems differently and actively building nontransacting partnerships and alliances adjacent to their product-led, community, marketplace, and direct-to-customer (DTC) motions. Later in the journey, they may add in distribution but aren't spending market development and influence dollars at the same level as more mature tech vendors — making them less profitable.
7. Community Influence Grows
As we analyze the channel marketing of 10,000 channel-facing vendors, we are seeing a surge in community marketing to influence partners inside what they read, where they go, and who they follow. This has accelerated significantly as the pandemic reaches its first anniversary and the digital landscape is as noisy and cluttered as ever. Distributors have large and very capable marketing agencies that carry significant influence in the channel but can be very expensive for vendors that are not in the Fortune 500. The next tier of vendors are looking at the 54 channel media companies, 64 podcasts, 150 annual events (today, all virtual), 24 associations, vendor communities, peer groups, and social media groups as a more cost-effective and efficient way to influence the influencers.
8. Indirect Sales (As A Percentage) Declines Each Year For A Decade
The cloud and emerging technologies such as AI, automation, and the internet of things are growing quickly and carry lower indirect percentages than some of the legacy technologies they are replacing. For example, after 20 years, software as a service is still stubbornly sitting below the 30% mark for indirect sales with no signs of change. For example, Salesforce is recruiting 250,000 new partners in the next four years and has effectively shut down its reseller program — forcing all revenue through the AppExchange marketplace. Microsoft reported last week that Azure is growing at 50% year over year (after reporting 48% and 47% in previous quarters inside the pandemic), and Google Cloud reported 54% — mostly direct. The $2.26 trillion of indirect technology spend will continue to grow but will grow more slowly than direct sales, causing the 64% split to drop each year for the next decade. The decline of resell has material impact on distribution revenue and relevance.
9. The Trifurcated Channel Model Moves Money Away From Distribution
For 39 years, the channel has been synonymous with resellers and transacting partners buying through distribution. Vendor programs have been anchored on precious-metal (gold/silver/bronze) pyramid schemes, and the partner journey has been predictably linear from recruitment to onboarding, incentives, co-marketing, and management. In 2020, dozens of vendors announced new "ecosystem" programs that untether from the financial transaction and support nonlinear build, sell, and service motions — driving early influence at customers (based on attribution) and long-term support for subscription models (adoption, integrations/stickiness, and upsell/cross-sell). This elongation of the customer journey and the overlapping partner programs to support it is moving gross-to-net program margins and incentive dollars away from distribution and directly to partners (or customers). For example, Microsoft is adding 7,500 new partners each month and 80% of them are not the traditional CSP/LSP types of the past few decades — forcing massive changes in the economics of partnering.
10. No One Can Hide In A Nonlinear Ecosystem
All of the mathematical permutations discussed above — millions of partners competing for 35 million customer opportunities and hundreds of thousands of new software and emerging tech companies ramping up quickly — leads to one inevitable conclusion: There is no center to the technology universe. It is a celestial view — highly decentralized and difficult to orchestrate without direct customer intimacy. Distributors have spent 39 years hiding from the customer — sitting behind the partner in a linear supply chain. This will need to change: Value-added distributors will need to market their value add and become visible as a key element in the ecosystem opportunity, driving value creation, creating network effects, and orchestrating co-innovation. This can't be done while hiding.
Distributors must become platforms for distribution.
To be relevant in the new world of digital natives, subscription models, and direct-to-consumer businesses, distributors with deep industry expertise must reorganize themselves to aggregate, facilitate, and orchestrate ecosystems of value creation. The move from transactional technology sales to nonlinear ecosystems is measurable value creation for the customer, leveraging network effects, incubation, and co-innovation. This is a new celestial approach in which millions of partners, products, and customers are moving through the universe, and smart distributors must be able to predict (and monetize) when the stars are going to align.
I just scratched the surface in this blog. I worked with my esteemed colleague Joe Cicman — an expert in all things distribution — on a comprehensive view of the future of distribution, which can be read here (for Forrester clients).
Further Channel-Related Reading
What I See Coming For The Channel: 2021
Channel Software Tech Stack 2021
How Did I Score On My Channel Outlook For 2020?
Channel Marketers Need To Become Community Marketers — Here's How
Marketplaces Make Their Mark In The Channel
The Decade Of The Channel Ecosystem Accelerates With Massive Software Consolidation
Through-Channel Marketing Represents The Third Stage For Sales And Marketing Leaders
Channel Data Is A Competitive Differentiator
Measure What Matters: Unlocking The Power Of Partner Ecosystems Demands Powerful Measurement
Time To Rethink Channel Incentives And Program Management (CIPM)?
Channel Automation Becomes Table Stakes For Partnership Success
Can You Deliver A Great Partner Experience Without Great Onboarding?
Do Channel Vendors Need Public Relations Anymore?
Channel Reimagines Physical Events, Looking To Reopen Slowly