B2B Martech In The Time Of COVID-19
A few weeks ago, I teamed up with some treasured colleagues to discuss the marketing technology landscape in a conversational webinar: Steve Casey, who joins me in covering B2B marketing technology, and our compatriots Joe Stanhope and Rusty Warner, who cover B2C marketing technology, engaged in a spirited ('cause we don't always agree) conversation about marketing technology trends.
When we first planned this event, 2020 was shaping up to be much like any other year. But when we actually met, the backdrop for our conversation was the unprecedented public health, social, and business upheaval o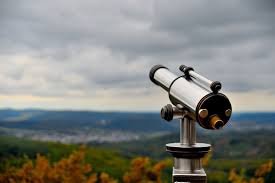 f the coronavirus pandemic. So we shifted a bit. But our goal remained the same: to help marketers make informed, savvy decisions about buying and using marketing technology. We culled our agenda from the questions we are getting from Forrester's clients. An hour goes by fast, and we didn't get to cover all we'd planned. Here are the questions we covered:
How has the COVID-19 pandemic impacted the B2B marketing technology landscape?
How has the COVID-19 pandemic impacted the B2C marketing technology landscape?
How should firms make martech investment decisions in this business environment?
How are key technology categories evolving, and where are they going?
How should companies manage their vendor relationships in COVID times?
How should firms think about evaluating the effectiveness of their martech investments?
We'll be writing a series of blogs to share our dialogue and our thoughts. In this post, I'll be sharing our thinking about the question, "How has the COVID-19 pandemic impacted the B2B marketing technology landscape?" The four of us explored this question in two dimensions: budget/spend and new use cases.
On the budget front, we projected that martech spending will essentially remain flat. In May, Forrester published a report, "The 2020 COVID-19 Crisis Will Stun US Marketing." As the title indicates, we're forecasting significant budget cuts, particularly in media and services and internal headcount — regardless of which of the three recovery scenarios we modeled. There was only one spending category for which we didn't forecast a stunning cut: marketing technology. We expect that marketing technology spending in 2020 will be roughly flat, compared to 2019, before it starts to grow a little bit as we move into 2021. Some key conversational threads:
Marketing automation spend will be fortified. In our analysis, martech includes three categories: adtech, data and analytics, and marketing automation. We're forecasting for ad tech and data and analytics to drop but that marketing automation — which actually accounts for more than half of all martech spending — will show some growth in 2020 and then increase as we enter 2021. That's because marketing automation delivers the digital engagement that underpins our customer relationships.
Replatforming may agitate the vendor landscape. Even though we don't expect a lot of budget retrenchment in marketing automation — because these solutions are just too core to the business of marketing — we are seeing a spike in client inquiries about replatforming decisions. These decisions are being driven by nothing else but the desire to lower cost. Our advice was to make sure you consider all the costs of a replatforming decision, including a potential disruption in your ability to remain agile in a time when conditions are likely to change in unanticipated ways.
The pandemic will accelerate digital transformation in "early majority" segments. Some of the stability and growth will likely come from an acceleration in deployments in what might be termed the "digital marketing laggards" — industries like manufacturing, healthcare, distribution, and other commercial enterprises. At Forrester, we always say the driver for digital transformation is your customer. But I reflected on something that a director of global marketing in a large manufacturing firm shared with me. He said, "There are three drivers of digital transformation: your customer, your CEO, and COVID-19."
We might have been too "bearish." Since the webinar, we've had the opportunity for many, many more conversations with practitioners. And that anecdotal research suggests an uptick in investment in marketing automation platforms and ancillary tools that improve effective engagement. In fact, 62% of B2B martech buyers from enterprise companies reported having to make an immediate increase in tech investments as a result of the COVID-19 pandemic.
On the usage front, there are some emerging trends. The one thing I am hearing consistently from B2B marketers is a recognition that Q2 2020 has been lost forever from a lead gen perspective. And that's generating interest in tactics that can supercharge outbound activities (such as better data and analytics for microsegmentation strategies) and tools that focus on accelerating and improving conversions on existing opportunities — such as tools for personalization. We discussed the coronavirus pandemic as an accelerator, a catalyst moving us further and faster into the future. Some highlights:
There is increasing emphasis on the importance of quality data. We talked about the interest spike we are seeing in data and data management. With so much engagement shifting to digital marketing, B2B marketers are asking "If we don't now, will we ever?" as they realize how important it is to have quality data and to have the capacities to turn that data into insights that can drive targeted, personalized engagement.
The success of digital "big events" makes them a keeper. All of a sudden, anyone who was running a major event (Forrester included, by the way) made the pivot to virtual. The pivot was fast, seriously undertaken, and effective. Investments were made in platforms; agendas were tweaked and content was streamlined. Each member of the panel had presented, participated in, and attended one, or more, of such events. And we were impressed. We expect that when we do come out of COVID times, the success with virtual events will have a permanent hang-on effect. We imagined a future of hybrid events where the onsite, face-to-face component becomes more about networking and less about "speeching."
Digital "small events" are getting a refresh. B2B marketers are doing more webinars — no news there. What we're seeing consistently is a reshaping of the webinar format: much less emphasis on PowerPoint presentation and much more emphasis on conversation. To attract attention in the age of screen fatigue, you need to deliver real, spontaneous, genuine content — and if a dog doesn't bark, a baby doesn't cry, or a child doesn't enter the room, edit it into the on-demand version.
Yes, it's OK to start marketing again. We got a really interesting question from a participant: "Have we passed peak panic in B2B marketing? Is selling no longer seen negatively?" We all agreed that it's not only during a pandemic that we need to be empathetic with our customers and their context. Different businesses in different verticals are going to find themselves in very different circumstances right now. Take that into consideration. To wrap it up, we acknowledged that B2B buyers expect their suppliers to treat them as partners, not targets.
Well, that's my précis of the first topic we explored. To hear more of our insights, listen to our webinar, The Martech Roundtable: Marketing Technology In The Time Of COVID-19 (for Forrester clients). You can also continue the conversation with me on my LinkedIn or Twitter.