B2B Revenue Operations Is Seeing Greater Centralization, But Can Organizations Make It Stick?
Forrester has just completed its second major revenue operations survey since 2019
A key take-away from the research is a significant shift to centralized or COE operating models
Revenue operations however is more than an organizational model, requiring the embedding of key values for any model to be sustained successfully and realize the potential of revenue operations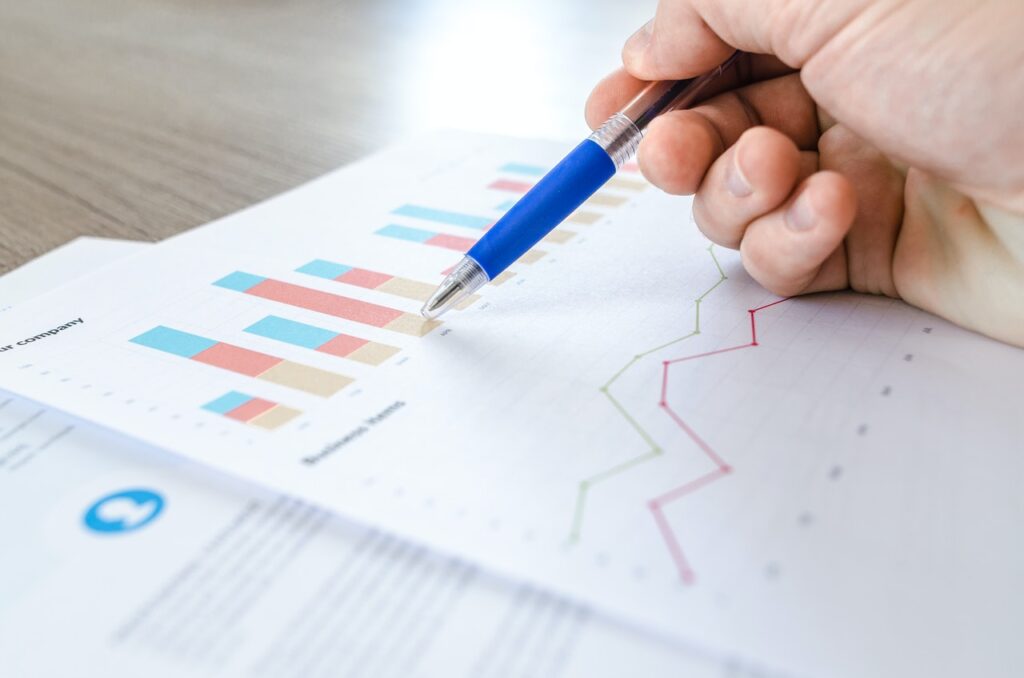 In 2019, we ran our first revenue operations research study to understand, among other things, what organizing models B2B companies were adopting to drive revenue operations. This year, we have just completed a comprehensive update to that study, which clients will see much more of in related research throughout the year. I want to highlight a big takeaway from the survey and what it means for both the approach to revenue operations and practitioners.
Representation was balanced across 316 respondents to the survey for industries, business models, and different stages of organizational maturity.

A Significant Shift To Increased Operations Resource Consolidation Has Taken Place Over The Last Two Years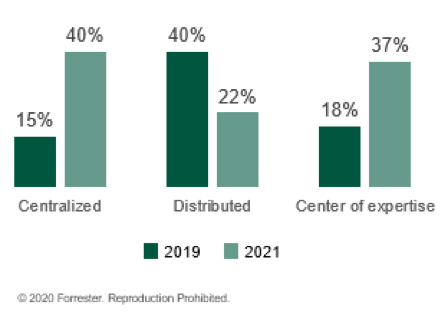 The survey shows a significant shift toward increasing operations resource consolidation since our last survey two years ago. Centralized revenue operations has gone from 15% to 40%, while centers of expertise or excellence have similarly seen considerable growth from 18% to 37%. These numbers represent a large change in approach within B2B operations and raise a crucial question of whether the organizations who have made these changes can make them stick, and whether they can drive the value and promise of revenue operations from within either centralized operations or selective centers of excellence.
Revenue Operations Is Much More Than Organizational Design
The answer to those important questions depends to a large degree on the mentality of the leadership involved. To quote Peter Drucker, "Culture eats strategy for breakfast." So, if revenue operations is seen purely as an organizing model — and not a fundamental cultural change to how operations functions work together and with their stakeholders — then all bets are off.
However, if they can combine selecting the optimal and appropriate operating model for their organizational and business context with a revenue operations mindset that becomes embedded and bought into across operations resources, these organizations have the potential for real transformation and to tackle some of the more persistent challenges (e.g., tech stack, planning, demand generation, data integration) within go-to-market operations.
Leaders Are Change Agents For Embedding Revenue Operations Values
To enable commercial optimization, operations leaders must become change agents for this shift in mindset. Let's explore some of the fundamental values that are key to this shift: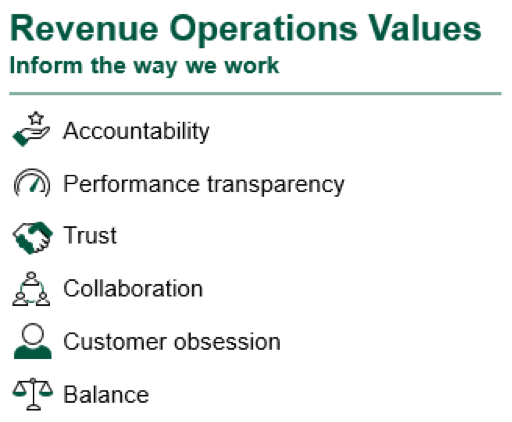 Accountability drives trust and collaboration. Every function has commitments they must deliver on for the organization. These commitments may vary by organization, but defining what's appropriate, meaningful, and fair for each function and then transparently reporting on progress against those commitments is central to developing cross-functional accountability. That sense of ownership and transparency helps develop trust across the revenue engine as well as across stakeholders in-region or within business units. This enables resources and teams to work more closely together and drive more innovation.
Operations must look outside as well as in. Central to this is designing and orchestrating interactions between digital and human resources — and prospects and customers — to deliver a differentiated and valuable experience. This is a challenge for companies that don't understand how much value they create or destroy for buyers during the buying process. They don't measure it and they're unsure how to do so. This will be a critical challenge for revenue operations to solve as it starts to resolve some of the immediate internal issues.
Bringing balance to the force of revenue operations. Sustaining success in revenue operations under any organizational model requires a balance of organizational, functional, and regional needs. If particular functions feel their priorities are consistently downgraded, then sustaining something like a centralized revenue operations model is going to be difficult, as will retaining those highly skilled staff. To counter that risk, ensure that revenue operations leadership are continuously thinking about the need to balance short- and long-term requirements, and the need to meet quarterly revenue targets with the long-term growth strategy. We've seen examples of revenue operations progress stalling when long-term investments (e.g., brand, market penetration) are continually sacrificed on the altar of quarterly revenue.
Define your own revenue operations values. A key step is to drive a conversation within operations teams on what values are essential to success and how to embed these into the charter for your revenue operations initiatives and into the hearts and minds of operations resources and their stakeholders so that it informs how operations works on a day-to-day basis. The list above provides a starting point but tailoring and participation is important to drive buy-in and enthusiasm for the mission ahead.
Categories