BBVA Tops Forrester's 2019 Global Mobile Banking App Reviews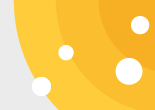 Spain's BBVA has come top in Forrester's global mobile banking app reviews for the third year in succession.
Over the past few months, a team of Forrester analysts and other researchers has reviewed the functionality and user experience of 54 leading mobile banking apps from around the world. We've published the results in a series of reports over the past few months, and today we've published a summary: "The Forrester Banking Wave™: Global Mobile Apps Summary, 2019."
Here are some of the highlights of what we found:
BBVA in Spain is the global mobile banking Leader for the third year in succession. BBVA's mobile banking app combines exceptional functionality with the best user experience. BBVA has moved beyond just enabling customer transactions and simple customer service requests. For example, the bank gives its customers a financial health score based on their own data and recommends personalized actions to help them improve their financial situation.
Garanti Bank, CaixaBank, and Intesa Sanpaolo all stand out, too. Garanti, CaixaBank, and Intesa Sanpaolo all combine an impressive range of mobile banking capabilities with good user experiences. All three have iteratively improved their apps over the past year, with Intesa in particular making remarkable progress off the back of the bank's wider digital transformation.
We found Leaders all around the world. Other banks that stood out include China Merchants Bank, Commonwealth Bank of Australia, India's ICICI Bank, USAA in the US, and Bank of America.
Combining great functionality with easy user experiences is hard. As banks have added more functionality to their apps over the past few years, it can become harder for customers to find the features and content they need to achieve their goals. Many banks need to make their apps easier to use with appwide search, contextual help, and better error handling.
Digital banks are starting to challenge established banks. Our reviews included four newish digital banks — Chime, Monzo, N26, and Revolut — as well as five longer-established direct banks — Ally, First Direct, ING in Australia, mBank, and USAA. Despite their relatively small size, banks like USAA, Monzo, mBank, and Ally are delivering experiences that rival, or outclass, those of most of their larger peers. If these banks can continue to develop at this pace, other banks will not only struggle to keep up but risk losing half a generation of customers.

Artificial intelligence

 is starting to change how customers experience mobile banking. Leading banks like Garanti and Bank of America are introducing intelligent search engines, virtual agents, or chatbots to automate customer service and deliver more personalized and intuitive experiences. Bank of America's in-app chatbot, Erica, acts as a search mechanism, a guide for customers, and a curator of personalized insights about a customer's spending and financial situation.
Forrester clients can read more in the full report.