Collective Bargaining: Your Biggest Risk In The Age Of The Customer
Social media has created customer groups that coalesce around a brand — in effect, a union. They collectively can and will change your corporate policy. With collective bargaining, business as usual is no longer acceptable. Are you ready for the empowered, technically savvy, and motivated customer? It's the age of the customer: What are you doing to manage this risk?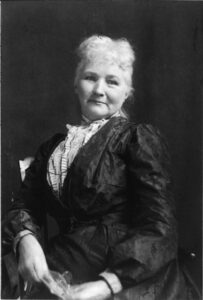 It all started when Netflix attempted to change its delivery and billing. It notified customers that CD-ROM deliveries and streaming of content would be charged separately. Instead of being a monthly fee of $9.99, Netflix decided that customers should pay $9.99 for each of the services. Its customers thought that the value proposition was not there, and this caused 800,000 people to cancel their accounts. The stock dropped from more than $200 a share to $79 in less than two weeks. Finally, with no other option, the company reversed the strategy and went back to the old billing for both services. The result was that the 800,000 customers came back and brought another 400,000 with them.
Introducing Collective Bargaining
The AFL-CIO defines collective bargaining as the process in which working people, through their unions, negotiate contracts with their employers to determine their terms of employment, including pay, benefits, hours, leave, job health and safety policies, ways to balance work and family, and more. Forrester defines collective bargaining as:
the process in which customers, through their social media activity, negotiate with the brand on topics including cost, quality, and communication to determine their terms of engagement with the brand.
From a consumer's perspective, collective bargaining is a way to solve customer experience problems. It is also the best means for getting the attention of a corporation. This manifests in trending social media posts that go viral at the detriment of the company. We all remember the video of United Airlines dragging a customer off an airplane and the fallout that resulted. Collective bargaining has forced some of the largest companies in the world to take note.
Customer edition: US companies, including Hertz, Delta Air Lines, Best Western, and Wyndham Hotels & Resorts, announced they would sever ties with the NRA after being called out by consumers with #BoycottNRA following recent US mass shootings. Additional examples include the #GrabYourWallet boycott and #DeleteUber protest.
Employee edition: Wayfair workers protested the company's furniture sales to an immigration detention camp in June 2019. Most recently, Whole Foods employees leaked Amazon's anti-union training video and wrote a letter demanding that their parent company cut ties with Palantir, a government contractor that's helping ICE.
Our new research will provide guidance on how to manage your collective bargaining risk. If you have your own collective bargaining tale, we would love to hear from you as we develop our next report!
Related Forrester Content (For clients or purchase)
Categories