European Banks Are Redoubling Their Mobile Banking Efforts In 2019 — Just Not All At The Same Speed
Banks across Europe are all working hard to build the killer mobile banking app. The drivers are manifold. They aim to keep pace with their customers' needs and rising expectations as consumers' appetite for banking on the go shows no signs of abating. They also want to stay ahead of the competition.
Incumbent banks such as BBVA and CaixaBank in Spain, Garanti in Turkey, Intesa Sanpaolo in Italy, and mBank in Poland have all invested heavily on their mobile banking initiatives over the past years. And efforts are paying off! As our latest European mobile banking reviews and research reveal, this cluster of banks offers the perfect balance between excellent functionality and a greatly improved user experience. Another driver is the unstoppable rise of mobile-only newcomers such as N26 and Revolut that are proving quite successful among European digital-native (and not-so-native) generations. Those neobanks are slowly changing the European banking landscape as more and more consumers across the region look for better, cheaper, and more convenient ways to manage their finances on their smartphone, save money on exchange fees when they travel, and budget and save more wisely.
To stay ahead of the game, digital business strategy and customer experience executives need to build mobile banking experiences around customer needs, empowering customers to manage their finances while reassuring them with helpful support.
To help digital banking executives understand the current state of mobile banking in Europe — where European banks excel and where they lag — we selected, evaluated, and scored the mobile banking services of 10 leading banks in France, Italy, the Netherlands, Poland, Spain, and Turkey. For the full results of this research, I encourage you to read our new report.
For the third year in a row, BBVA took the top spot in Europe by combining outstanding functionality and excellent user experience. The Spanish bank continues to outshine its peers thanks to stellar functionality, a set of financial coaching tools with added layers of personalization, and a laser focus on usability.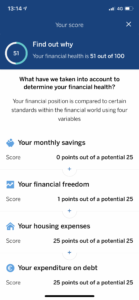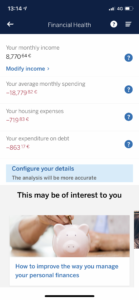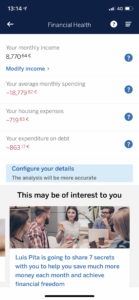 Overall, we found that while most European banking apps offer strong payment capabilities, many only offer limited or poorly designed money management and customer service features:
Digital banks and financial coaching apps are chipping away at customer loyalty by helping customers better keep track of their finances, yet, despite customers' needs for better tools and financial advice, few European banks have moved the needle on their financial well-being strategy.
While most banks say they want to help customers self-serve in mobile, we found that some apps still don't help mobile banking customers find what they are looking for, make self-service functions hard to locate, or make customers go through unnecessary steps. Banks need to extend and enhance self-service in mobile if they want to increase levels of engagement in mobile.
Banks also need to design their app with accessibility in mind. Digital accessibility is a growth opportunity now more than ever, as it benefits customers, motivates employees, and reduces legal risks.
Customers have come to expect easy, effective, and contextually relevant mobile banking experiences. Bolting a shiny new user interface on top of a patchwork of legacy systems won't cut it anymore. To improve mobile banking experiences and drive engagement, digital teams need to follow design best practices, build better connections between isolated tools, and support customer goals to elicit positive emotions from customers and earn greater loyalty.
Want to know more? Check out the full report here, or reach out to us by emailing inquiry@forrester.com to request an inquiry call.
And if you'll be at Forrester's Digital Transformation & Innovation Europe 2019 Forum on June 4–5, come and talk to Karine Cardona-Smits and myself. We look forward to seeing you there!
Related Forrester Content