I See You! How Technology Increases Customer Transparency and Lifetime Value
Customer insights that organizations are able to glean, via technology, have continued to increase customer relationship transparency
These insights equip sales operations teams with the data needed to automate administrative activities
The resulting transparency arms sales operations and reps with a competitive advantage
When I began my career in banking in the mid-1990s, the financial services industry was looking to retailers for sales best practices. Financial services firms were seeking to create sales cultures in place of their previously "stodgy" reputations. Hiring models changed (sales backgrounds vs. financial backgrounds), brick and mortar locations transformed (coffee bars and couches were installed), and sales training curriculums were launched.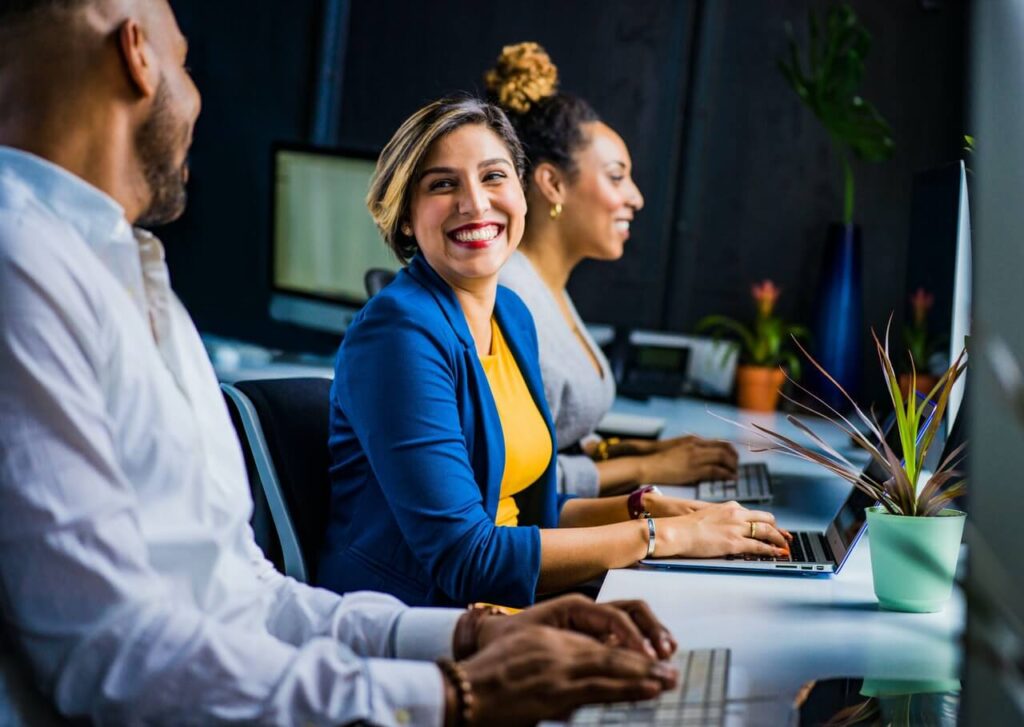 To keep a customer "sticky" to our bank, we were told to sell three to five products to a customer. Statistically, this was the right number of products that had been shown to make it harder for a customer to leave the bank. Additionally, customers were more likely to buy other products from the bank and thus, mitigate attrition possibilities. Recent data continues to support this strategy:
According to the XM Institute, loyal customers are five times as likely to repurchase, five times as likely to forgive, four times as likely to refer, and seven times as likely to try a new offering. Additionally, Increasing customer retention by 5% can increase profits by between 25% to 95%.
According to the CallMiner Churn Index 2020, U.S. companies lose $136.8 billion per year due to avoidable consumer switching.
Technology and Customer Relationship Transparency
New technologies have enabled organzations to gain a complete picture of human and non-human interactions, driving an improved understanding of customers (customer relationship transparency). The customer insights that organizations are able to glean, via technology vs. human interactions, have continued to increase customer relationship transparency. The resulting transparency arms sales operations and reps with greater insights. These insights equip sales operations teams with the data/information needed to automate administrative activities, like when a rep sends an email to a client. This also allows sales reps to focus their attention on the human interactions of the sales cycle, thus differentiating themselves, their organization, and their solutions.
So, how can we use technology to increase customer value and retention?
Leverage customer survey insights. By automatically deploying customer surveys like Net Promoter®Score and other loyalty surveys, sales operations can analyze the results and correlate scores with the likelihood to buy additional products or determine the right time to ask for a referral. Equipped with this knowledge, automated prompts can be sent to sales reps to notify them that the timing is right to take action.
Increase retention through adoption/utilization analysis. By leveraging AI, sales operations can set thresholds regarding low, medium, and high adoption or utilization rates. These rates can then be associated with retention/attrition rates. Alerts can be automatically pushed out to sales reps to alert them of these rates so that reps can take the appropriate actions (e.g., create engagement, renewal, retention plans). 
Increase customer lifetime value. By leveraging technology to analyze how long a customer has been a client, how many products they've purchased, what is their annual year-over year spend, etc., insights can be quantified and organizational value assigned. These thresholds can then be correlated with certain sales activities to drive retention or growth strategies by the sales rep.
When sales operations understands and leverages technology to improve customer insights from both the human and non-human interactions within the sales cycle, the overall lifetime value of the customer increases through better customer relationship transparency.
To learn more, join us for the "Dynamic Guided Selling: The Future of Sales Tech Is Here Now" session, which we'll be presenting at Summit EMEA, October 6-7.
Categories