In Times Of Crisis, Empathy Fuels Loyalty
In our recent report, "The Myth Of A World After: A European Recovery Perspective," we outlined how B2C consumption will evolve in post-pandemic Europe.
In 2020, consumers have massively and quickly shifted to more local, digital, and environmentally friendly behaviors. We showed how the growing importance of values-based consumption for a minority of affluent consumers will urge brands to embrace business resiliency. We also looked at the digital reboot that firms need to survive any further infection waves and lockdowns and also to drive recovery.
Myself and Anjali Lai's latest report, "To Win And Retain Consumers During The Pandemic, Start With Empathy," digs deeper. We identified four risk profiles to help understand global consumers' sensitivity to health and financial risks in relation to the COVID-19 pandemic. Our Consumer Risk Perception Framework identifies consumers as:
Strained: high financial risk and high health risk. These customers need compassion and advice on well-being.
Thrifty: high financial risk, low health risk. These consumers are looking for deals.
Poised: low financial risk, low health risk. These consumers are ready to get back into the world and are hungry for emotionally resonant experiences.
Cocooned: low financial risk, high health risk. These consumers will spend on digital, values-based experiences to keep themselves safe.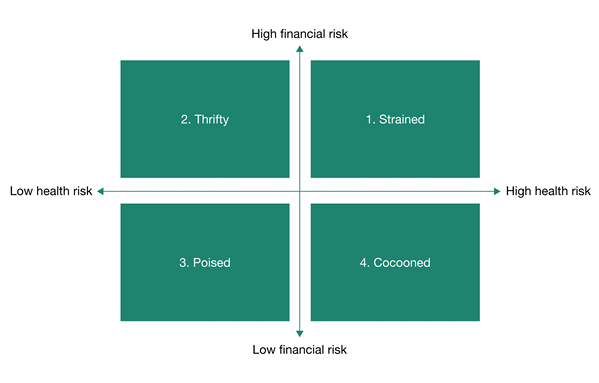 Where consumers sit on the framework varies significantly around the world. Less than a fifth of UK consumers are in our Thrifty category, compared to more than a quarter in France and only 13% in metro China.
Our latest report examines how to make sense of the most important emotions influencing current consumer decisions and to develop a view of which resources consumers will reach for next and why. We found that:
Empathy is critical yet elusive. Consumers are gravitating toward the brands that prioritize people over profits. While nearly all businesses know the importance of showing customer empathy, most struggle to deliver it.
Understanding distinct consumer outlooks reveals what empathy should look like. CMOs can use the lens of consumer risk profiles to recognize what consumers need physically and emotionally in order to feel that the brand cares for them.
Consumers' risk sensitivities will change with the environment. The cliché "The only constant is change" will follow us into 2021. Economic, social, and political change will shock consumers into new value systems, priorities, and behavioral patterns.
Forrester's Consumer Risk Perception Framework and our Consumer Energy Index can help you track how critical emotions ebb and flow as circumstances change.