Order Management And Retail: A Love Story (Or: Key Findings From The 2021 OMS Forrester Wave™)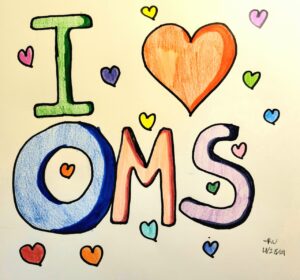 2020 was the year that every digital business fell in love with their order management system (OMS). With the pandemic exacerbating the need for diverse and effective fulfillment options, retailers and vendors were forced to innovate — and innovate quickly.
As a sign of the times: A year ago, there were a handful of little-known "curbside pickup providers." A couple of the largest retailers in the US were testing the practice — but it was still a rarity and usually was managed by a homegrown solution. Today, every enterprise-level order management system has a solution for it. Capabilities such as supporting curbside and ship-from-store that might have been differentiators before are now table stakes.
In our recently published "The Forrester Wave™: Order Management Systems, Q2 2021," we evaluated, along 38 criteria, the leading providers in the space: Aptos, enVista, IBM, Kibo Commerce, Manhattan Associates, Oracle, and Radial.
Manhattan Associates maintained its status as a Leader, with its mature solution to support well-resourced digital businesses. It also scored well for the flexibility of its architecture and the experience it offers the business user. With native support for drop shipping and versionless, cloud-native architecture, enVista emerged as a fresh competitor and is becoming a strong player in the space.
So what's most important when selecting an OMS in this post-2020 world?
Remember that consumers want more fulfillment options than ever. Customers expect to buy online and pick up inside, outside, and everywhere. Shipping to home? To store? From store? Yup — they expect it all, and retailers must deliver.
Look for well-rounded support for whichever of Forrester's four pillars of OMS your business requires.

Distributed order management (DOM): functionality that allows for configurable order routing and logic such as synchronizing with suppliers for efficient routing from all locations. DOM logic manages and optimizes fulfillment processes and is clever enough to prioritize shipping cost, time in transit, or other priorities.
Enterprise-level inventory visibility: the ability to connect data between warehouse management systems, point of service, and enterprise resource planning (ERP) into one view that keeps record of, and serves, real-time inventory data.
Customer service: the vendor's capacity to give customer service representatives (CSRs) access to all customer information in one place and in real time. This helps CSRs with a more complete view of customer history in all channels and facilitates processes such as order tracking, order modification, and returns.
Store fulfillment: store associate tools that leverage stores as distribution centers and streamline fulfillment tasks, processes, and management. Think of the tools that an in-store associate uses to pick an order, place it in a specified location, and deliver it curbside to a customer when they arrive.

Decide whether true omnichannel promotions management is a priority for your organization. Digital businesses benefit from the efficiency of omnichannel solutions when selling via websites, mobile apps, social channels, call centers, stores, and other associates. True omnichannel management means you create promotions once and they are then syndicated to all selling channels without custom integrations. This capability is a differentiator in the market.
Involve your business users — the boots-on-the-ground troops running the day-to-day business. The average business user must be able to use the solution with ease. Invite your business users to participate when you're selecting a vendor so they can weigh in on the strength and fit of the tools they'll be using to run the business.
You can read our full Wave evaluation here and our market-overview 2021 OMS Now Tech research here.
Merchants, brands, and retailers: Please schedule an inquiry or advisory with me to see how to use this research to identify the best-fit solutions for your needs. I'll walk you through my findings and help you tailor the research to your needs to identify the vendors that should make your shortlist.
Commerce vendors and commerce-related solution providers: Please schedule an inquiry or advisory with me to discuss what my findings mean for the industry and your offering.
(Ashley Villarreal contributed to this blog post.)