Pandemic-Era CDOs Represent The Whole Team: Not "Offense" Or "Defense"
If one more industry pundit tells me that the chief data officer (CDO) role has shifted from defensive to offensive positioning, I just might scream — or get pretty offensive myself. It's not about offense and defense. One team is not running off the field as the other runs on (as I envision the metaphor). Yes, the mandate for many CDOs has expanded from an initial focus on security and compliance to deriving business value for the organization. But it's about a single team working together. In fact, American football is not the appropriate metaphor.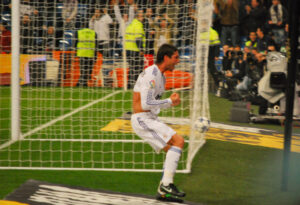 I've always preferred European football (soccer) to American football. The game doesn't just stop. Players might specialize as a striker or a defender, but they play together. Everyone pitches in to get the job done. The best players are those who play wherever needed. Take Sergio Ramos, a center back at Real Madrid who is one of the highest-scoring defenders, ahead of many of the world's best strikers. At the international level, Ramos has scored more goals for Spain than David Beckham, a winger, did for the English. But I digress.
The new mandate of the CDO is end to end (or goalpost to goalpost). All players work together to defend their goals and to score points for the organization — in the form of business value. Data security, compliance, privacy, quality, and all of those "defensive" goals don't go away. They are the means to an end. Imagine if players blocked all of their competitors' attempts but never scored themselves — pretty boring game.
Improving The Use Of Data During The Pandemic
The pandemic has brought the need for a holistic team to the fore. According to Forrester Analytics' Business Technographics® data, in early 2020, 85% of organizations prioritized improving their use of data insights in business decision making — 59% said it's a moderate priority and 26% said it's critical or high — and they actually still do. While some priorities have shifted since the pandemic, our COVID-19 updates reveal that the emphasis on data insights has not waned: 61% say improving use is a moderate priority and 25% say it's critical or high.
But wait, there's more. The pandemic has impacted individual companies and industries very differently. As we all know, restaurants have been closed while grocery stores have been overwhelmed with demand. Those who have capitalized on the opportunity by expanding their e-commerce have shifted into high gear, with revenue growth to match.
Forrester has explored the impact of the pandemic, segmenting companies by their reported changes in revenue:
Survival (about 25% of respondents) represents those companies experiencing a decrease of 10% or more. Our data shows, as expected, that companies in media, entertainment, and leisure are more likely to be in survival mode. Think events and concerts or hotels and airlines.
Adaptive (62%) is those experiencing a decrease of 5–10% (62%). The financial services industry is the biggest here.
Growth (14%) constitutes those lucky companies that've experienced revenue increases. Retailers and wholesalers as well as utilities and telecom fall into the growth segment. We've all got to eat. And with many of us working from home, the telecom companies are not hurting — relatively speaking.
So what happens to their focus on the use of data insights in business decision making across these three segments? Companies in growth mode have ramped up their interest in data insights: 37% report that improving the use of data insights is a high or critical priority, compared to only 23% of those in survival.
We don't see this increased interest in using data insights to derive business value as a "shift to offense" for the CDO and team. It doesn't mean that they are not concerned about data security, privacy, or quality. In fact, the pandemic and the exploding use of data has increased concerns about data security and privacy. Instead, the increasing priority represents an expansion of the role to ensure that the data they've so diligently secured and cleaned is now available for use, scoring goals for the whole team.
I'm now deep into research on the evolution of the CDO role; if you're interested, drop me an email (jbelissent@forrester.com). I'd love to hear from you!
Categories