Putting B2B Personalization In Context
In literature, reader-response theory suggests that in the critical reading of any text, the reader plays an equal role to the author in the creation of that text. This happens through the reader's individual reaction to and experience of the text, as influenced by existing knowledge, attitudes, past experiences, and motivations to engage — conditions that are continuously evolving. It's why we never read the same book the same way twice.
Similarly, it is the customer's experience of an interaction that matters most. B2B buyers interact with sellers and determine what's meaningful or relevant through the lens of what they already know, the role they play in the decision process, and the collective experiences that precede consumption of a provider's content.
At the same time, who we are, how we consume content, and how we prefer to communicate doesn't change drastically from our professional to personal lives. I expect prospective software providers to know what topics are most relevant to me right now and deliver the best-fit content in that moment, just as I expect my streaming service to recommend the next-best documentary, based on my interests and past interactions. These expectations for immediacy, relevance, and instant gratification have long ago carried over from B2C to B2B, taken center stage with Millennials in the workforce, and will soon enough be amplified again with Gen Z.
The optimized customer experience isn't just personal — it's contextual. This depends on the ability to sense and respond to buying signals in real time, connecting content, experiences, and interactions from the past to the best action in the moment.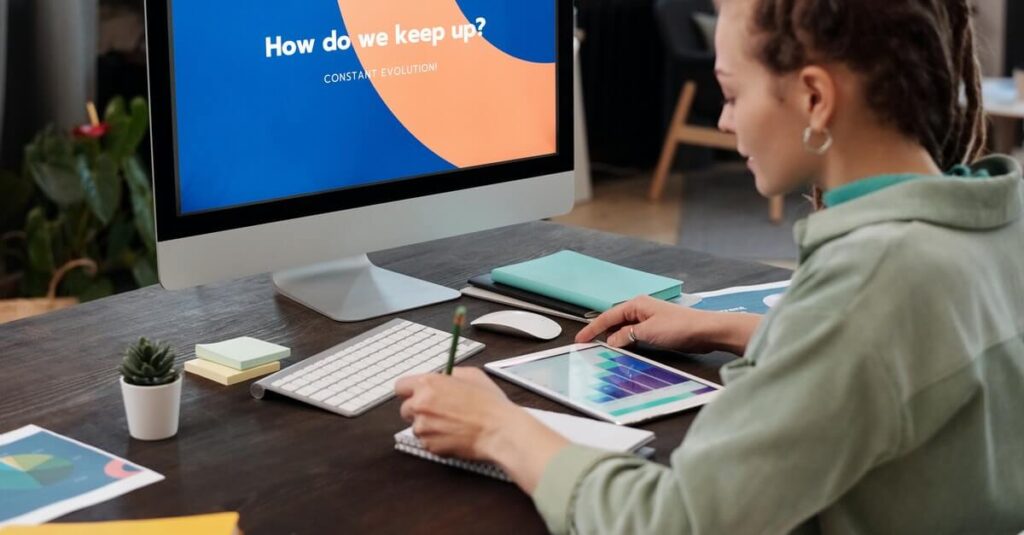 Personalization Is Table Stakes 
The path to contextual interactions starts with personalization — no longer a nice-to-have in B2B but a necessity. The goal is to deliver the right message to the right person at the right time and place, and this doesn't always need to happen at the known contact level and involve personally identifiable information (PII) to have an impact. Personalization continues to be a priority for B2B marketing leaders, with 52% planning to increase spend on content marketing and personalization technology to get this right (according to the Forrester Business Technographics® Marketing Survey, 2020). The building blocks for personalization strategy connect audience, content, and delivery requirements to tactic deployment.
Assess audience. First define target segments and their attributes according to the type of personalization desired for the tactic, focusing on job role, market segment, and behavioral characteristics.
Map and tag content. Content requirements are driven by the type of personalization being targeted, including personas involved, buying stage, knowledge requirements, and content formats. Ensure content is tagged properly to increase findability, automate activation, and contribute to audience intelligence.
Data drives delivery. The data available or desired for each audience segment and activation channel fuels targeting, delivery, messaging treatment, and optimization.
Get Comfortable With Customization 
When the goal of personalization is getting content activation right, customization is the creation of new content for specific audiences or use cases. The level of content customization depends on marketing approach, availability of insights, localization needs, and resources required to produce and scale unique content assets and components to meet both buyer and program objectives.
Integrate audience insights. Insights from firmographic data, accounts, contacts, and buying group needs may be infused into customized content and events that trigger activation of custom content.
Assess content requirements. Common examples of account-based customization include imagery, cobranding, headlines, and/or adding other third-party information. At the individual level, rules-based customization through dynamic assembly of modular content components produces a unique asset from the sum of its parts.
Collaborate. Balancing ROI against the resources needed for content customization requires collaboration between sales and marketing and an agile approach to activation and measurement. This includes scaling back the level of customization if not resulting in desired impact on goals.
Contextual Interactions Create Interconnected Experiences 
Although personalization and customization operate at the audience and artifact levels, context is connective and immediate. The goal is to sense and respond to buyer needs in real time to provide a hyper-relevant, continuously optimized experience by adapting and orchestrating tactics on the basis of new insights revealed with each interaction. The contextualized experience in B2B assumes the perspective that 1) the business buyer is also a consumer and expectations reflect that, and 2) the individual plays a role inside a buying group with members that need to move together through a complex decision-making process.
Engage the whole buyer. The B2B buyer is a human first. Understanding motivations, preferences, needs, and interaction scenarios requires a view into consumer psychographics, in addition to firmographic and technographic insights about the buying entity at the account and buying group level.
Embrace intertextuality. Context considers audience response and previous experiences in addition to conditions surrounding the present interaction. The aspiration for marketers, then, is to treat each interaction as a continued conversation with buyers.
Keep it real. A defining characteristic of contextual interactions is real-time response based on information both known and inferred in the moment, and the outcome of the present interaction immediately informs the next-best.
B2B marketing leaders are rethinking the delivery of digital experiences to meet the consumerized expectations of modern buyers. Rather than attempt to control the journey, marketers must meet buyers where they are, anticipate their needs, and enable them to take that next step.
Categories