The 100 Best Channel Podcasts Of 2021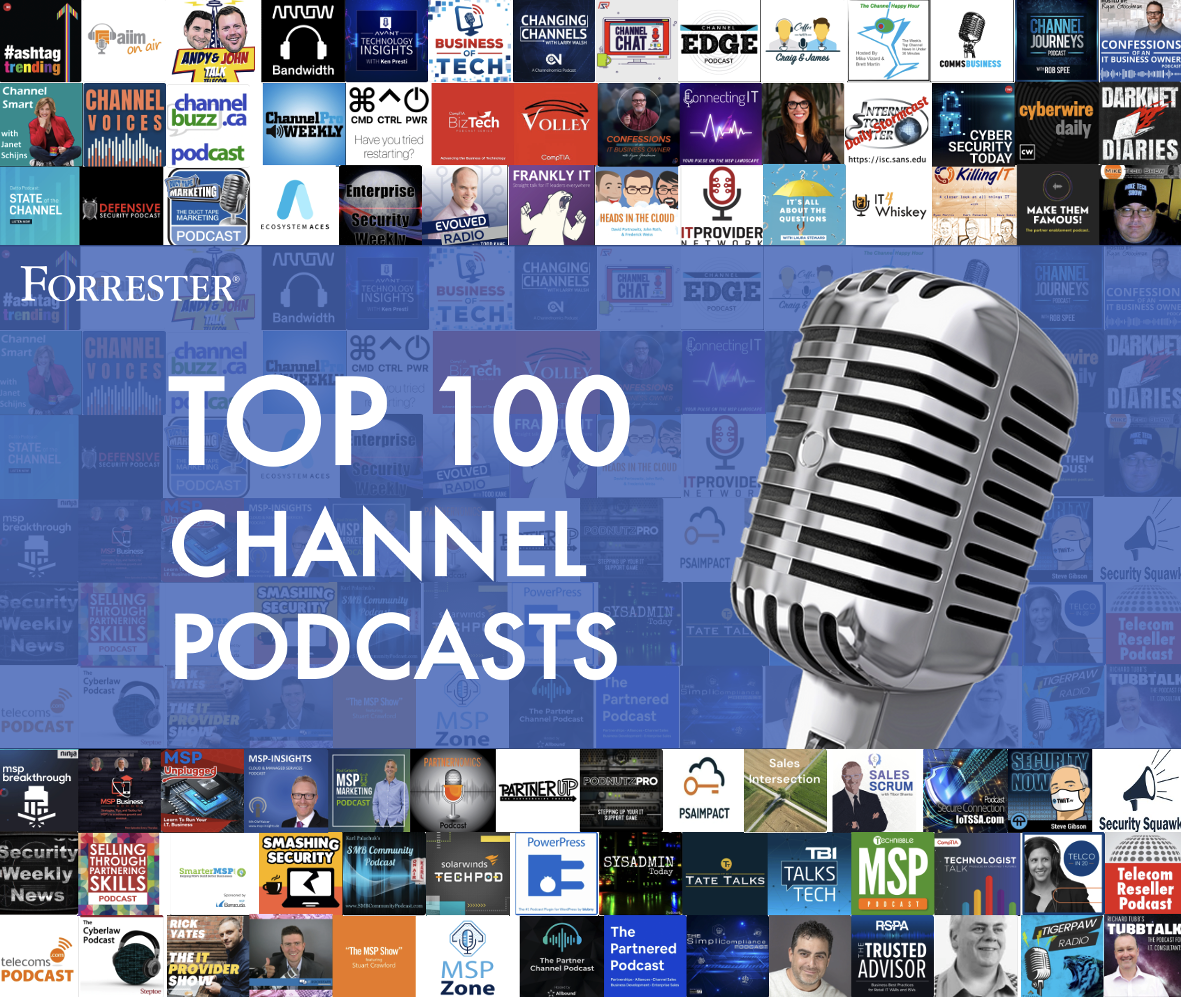 Since posting our top 64 channel podcasts in 2019, there has been explosive growth in podcast adoption.
The audio-only format is also expanding with the invite- and iOS-only upstart Clubhouse achieving 16.4 million downloads since it debuted last year, according to Sensor Tower. Responding to this initial success, leading social media companies such as Facebook, Twitter, Reddit, LinkedIn, Discord, and Spotify have similar features in the works. Today, Clubhouse will be partnering with the NFL to add real-time analysis and color commentary to the annual draft.
According to Podcast Insights, there are now over 2,000,000 podcast shows (up 2.5x in two years) with over 48 million episodes. Well over half the population has consumed podcasts, with 37% tuning in on a monthly basis. Much of the growth is attributed to smartphones and better podcast apps, driving almost two-thirds of all minutes consumed.
Podcasts are also truly global, with countries such as South Korea, Spain, Sweden, and Australia posting larger adoption than the United States. It is also interesting that 80% of listeners tune in for most (or all) of every episode — very little skipping around.
It is also becoming big business, with over $1 billion in advertising revenue expected to hit in 2021, according to eMarketer. Both Apple and Spotify made significant announcements in the past week around monetization for podcasters. Stay tuned, as this space is rapidly changing.
The explosion in podcasting hasn't gone unnoticed by channel thought leaders, vendors, and distributors.
Channel, partnership, alliance, and ecosystem topics range from technology deep dives, news and analysis, industry trends, business building, and partnership building. Channel podcast hosts include some of the biggest names in the channel industry. These movers and shakers recognize the power of this medium to educate and share ideas.
With 100 channel podcasts (and counting), there's something for everyone. Check out the list, and try out various podcasts until you find the right mix of style and content that suits you best.
Know of a great channel or partnership podcast that we missed? Let me know!
TOP 100 CHANNEL PODCASTS
#Hashtag Trending
Host: Baneet Braich, Alex Coop
Description: When the conversation turns to technology, Hashtag Trending makes sure you're in the know. We review the top trending tech topics from across the web – Twitter, Reddit, Google, Product Hunt and more.
Link: https://channeldailynews.com/podcasts
Apple: https://podcasts.apple.com/us/podcast/hashtag-trending/id1264759930
AIIM On Air
Host: Kevin Craine
Description: Where we explore the methods, technologies, processes, and people on the front lines of information management
Link: https://info.aiim.org/aiim-on-air
Apple: https://podcasts.apple.com/us/podcast/aiim-on-air/id1118000997
Andy & John Talk Telecom
Host: Andy Netzel, John Riewe
Description: Andy Netzel and John Riewe discuss the latest in telecommunications news, products, and things 5G, fiber, and broadband. Join us for news, interviews, and food recommendations while on the road.
Link: https://www.buzzsprout.com/1220309
Apple: https://podcasts.apple.com/us/podcast/andy-john-talk-telecom/id1523851431
Arrow Bandwidth
Host: Adam Catbagan, Davitt Potter
Description: Welcome to Arrow Bandwidth, the podcast brought to you by Arrow ECS to help the channel better understand the trends, technologies and concepts facing the IT industry today.
Link: https://channeladvisor.arrow.com/category/podcasts/
Apple: https://podcasts.apple.com/us/podcast/arrow-bandwidth/id1093797152
Avant Technology Insights
Host: Ken Presti
Description: Strategies for solving business challenges through today's Information Technologies, with Ken Presti , VP of AVANT Research & Analytics, featuring the foremost thought leaders in the field. AVANT is an industry leading platform for IT Decision Making.
Link: https://goavant.net/research-and-analytics/podcast-feed/
Apple: https://podcasts.apple.com/podcast/id1487547593
B2B Tech Talk with Ingram Micro
Host: Travis King
Description: Want to be the first to know about new technology before it becomes mainstream? Whether you're an IT professional, CIO, investor in tech companies or even a computer science student, this podcast will bring you the information you need to stay relevant and be successful in the tech industry from some of the top people and companies in the world. Episodes will feature topics such as IoT, cloud evolution, augmented reality, the future of artificial intelligence, improving ROI and more.
Link: https://b2btechtalkwithingrammicro.sounder.fm/
Apple: https://podcasts.apple.com/us/podcast/b2b-tech-talk-with-ingram-micro/id1468502961
Breakfast For Champions
Host: Tibor Shanto
Description: The Breakfast For Champions delivers real sales nutrition at a time you can use most, the start of your day. Our guests bring a wide variety of viewpoint people who are actually doing it, not just speaking or writing about it. Real world views, actionable insights, opinions and challenges, all aimed at helping you be a better sales professional. Each week we explore specific elements of sales success live, first thing in the morning, helping make your sales day a success.
Link: https://www.youtube.com/playlist?list=PLq1cxKvq5HSmyFpMiqUkVPFisNTRvWok7
Business of Tech (MSPRadio)
Host: Dave Sobel
Description: Each day, the flood of technology news hits. In an industry that always changes, finding focus on the important things is critical. The Business of Tech podcast focuses on the news you need to know. Covering both the story and why it matters, this show brings you up to speed quickly, and gives you resources to go deeper. Keep up to speed with this newscast, delivered right to you.
Link: https://businessof.tech/
Apple: https://podcasts.apple.com/us/podcast/business-of-tech/id1483264365
Changing Channels
Host: Larry Walsh
Description: Changing Channels uncovers what it takes to get the next generation of technology to market. Join Larry Walsh, chief analyst and CEO of Channelnomics, for candid conversations with thought leaders, channel chiefs, and partner executives sharing actionable insights, best practices, and lessons learned in a channel that's constantly changing. Each episode provides expert go-to-market guidance for enhanced performance in the channel.
Link: https://channelnomics.com/category/pod2112/
Apple: https://podcasts.apple.com/us/podcast/changing-channels-with-larry-walsh/id1554040398
Channel Chat
Host: Marc Sumner
Description: The go to place to learn from some of the IT Channels biggest names!
Link: https://www.robertson-sumner.com/podcasts/
Apple: https://podcasts.apple.com/us/podcast/channel-chat/id1468895704
Channel Edge
Host: Steven Kellam
Description: Channel leaders share success strategies, best practices, and emerging trends.
Link: https://360insights.com/podcast/
Apple: https://podcasts.apple.com/us/podcast/channel-edge/id1410851734
Channel Futures
Host: Craig Galbraith & James Anderson
Description: Industry experts discuss the hottest topics in the channel, including the latest in technology and how you can improve your business.
Link: https://www.channelfutures.com/intelligence/podcasts
Apple: https://podcasts.apple.com/us/podcast/coffee-with-craig-and-james/id1152619961
Channel Happy Hour
Host: Brett Martin, Michael Vizard, Charlene O'Hanlon
Description: A weekly podcast discussing the Tech Channel
Link: https://channelhappyhour.com/episodes/
Apple: https://podcasts.apple.com/us/podcast/the-channel-happy-hour/id365641413
Channel Insider Podcast
Host: Charlotte Hathway
Description: Real opinions from those working in the UK IT channel – unfiltered and unscripted. Tune in to stay up to date with the latest news and views across the industry.
Link: https://www.commsbusiness.co.uk/comms-business-podcast/
Apple: https://podcasts.apple.com/us/podcast/comms-business-podcast/id1539176616
Channel Journeys
Host: Rob Spee
Description: Interviews with channel experts and influencers who share valuable tips to help you accelerate the growth of your channel business. From channel sales and marketing to channel technology and trends, Channel Journeys covers a wide range of topics that will entertain, inspire and empower you to have your best channel journey ever.
Link: https://channeljourneys.com/category/podcast/
Apple: https://podcasts.apple.com/us/podcast/channel-journeys-podcast/id1449164008
Channel Marketing Journal
Host: Jeff Mesnik
Description: Channel Marketing Journal where we will explore how channel marketers can build strong relationships with channel partners to improve how they market and sell.
Link: https://www.channelmarketingjournal.com/
Channel Maven Podcast
Host: Heather Margolis
Description: Channel marketing podcast specializing in Partner marketing, demand generation and communications for IT Channel Organizations.
Link: https://soundcloud.com/channelmavenpodcast

Channel Smart
Host: Janet Schijns
Description: Channel Evolution, Indirect Routes-to-Market, Alternate and Shadow Channels. Yep, the channel landscape gets super complex very rapidly. Navigating your business through that complexity can be daunting. That's where we come in – we help tech vendors, distributors and channel firms succeed where others fall short. Subscribe to our bi-monthly pod, hosted by our CEO Janet Schijns, with forward-thinking industry guests, and learn from the best. Janet has built three five-star award-winning channel programs, and she's here to share nuggets of real-world knowledge. So whether you're just starting out or looking to retool your existing channel program, the time spent listening to our pod will serve you well. Time to control, alt, and most importantly, compete!
Link: https://www.jsgnow.com/podcast
Apple: https://podcasts.apple.com/us/podcast/channel-smart-indirect-sales-marketing/id1498637236
ChannelTalks by iasset.com
Host: Nick Verykios, Scott Frew
Description: The go-to podcast for technology vendors, distributors and resellers wanting to protect and grow their revenue. Hear from key channel experts and influencers as they share their experience and best practices on topics such as installed base sales, customer retention, monetizing data, profitable growth and channel strategies.
Link: https://www.youtube.com/channel/UCGfZjluBeiheriYxglA2_AA
Apple: https://podcasts.apple.com/au/podcast/channeltalks-by-iasset-com/id1535406212
Channel Voices
Host: Maciej Danielski
Description: Channel Voices is The Podcast for Future Channel Leaders, where we learn the ins and outs of partner ecosystems through casual conversations with channel professionals from a variety of industries, partner types and geographies.
Link: https://www.channelvoices.com/
Apple: https://podcasts.apple.com/us/podcast/channel-voices/id1543179202
ChannelBuzz
Host: Robert Dutt
Description: ChannelBuzz.ca, the first news and analysis blog platform for the Canadian IT channel community with the stated goal of cutting through the noise for Canadian VARs and MSPs.
Link: https://channelbuzz.ca/subjects/podcasts/
Apple: https://podcasts.apple.com/us/podcast/channelbuzz-ca/id428767648
ChannelChat
Host: Terry Moffatt
Description: Channel Marketer Report (CMR) is an e-media publication reporting on the latest solutions, trends and strategies that help vendors optimize their channel sales and partner marketing programs. ChannelChat — audio and video conversations with industry thought-leaders — provides expert insight into the opportunities and challenges that channel marketers and managers must address in the digital age
Link: https://www.channelmarketerreport.com/category/podcast/
ChannelE2E Podcast
Host: Joe Panetteiri
Description: ChannelE2E offers podcasts for entrepreneurs, CSPs, MSPs, VARs, ISVs and technology partners in the IT channel.
Link: https://www.channele2e.com/podcasts/
ChannelPro Weekly Podcast
Host: Matt Whitlock, Rich Freeman
Description: The ChannelPro Weekly Podcast is a weekly audio program for channel professionals, focusing on topics of interest as related to the recent week in news, as well as other information, guest interviews, and more!
Link: https://www.channelpronetwork.com/tags/podcast
Apple: https://podcasts.apple.com/us/podcast/channelpro-weekly-podcast/id1095568582
CMD-CTRL-PWR
Host: Joe Saponare, Sam Valenica, Jerry Zigmont
Description: Command-Control-Power is a weekly podcast hosted by three certified members of the Apple Consultants Network (ACN), drawing from nearly half a century of combined experience operating technology consulting practices.
Link: https://commandcontrolpower.com/
Apple: https://podcasts.apple.com/us/podcast/command-control-power-apple-tech-support-business-talk/id668387622
CompTIA Biz Tech Podcast
Host: CompTIA
Description: The Biz Tech Podcast focuses on the business of technology and CompTIA corporate membership. Listen in as industry leaders from CompTIA communities and councils discuss challenges and opportunities, strategies for success, leading and emerging technologies, and what it all means for your customers and your business.
Apple: https://podcasts.apple.com/us/podcast/comptia-biz-tech-podcast/id1513232070
CompTIA Volley
Host: Carolyn April, Seth Robinson
Description: Carolyn April and Seth Robinson from CompTIA's research team toss the latest topics back and forth, sometimes with the help of market data and sometimes with guest appearances. Volley focuses on technology, channel business and trends.
Link: https://www.blubrry.com/volley/
Apple: https://podcasts.apple.com/us/podcast/comptia-volley/id1119742772
Confessions of an IT Business Owner
Host: Ryan Goodman
Description: Confessions of an IT Business Owner is a podcast where we share inspiring stories of IT Business Owners, just like you, on how they've become healthy by improving their cash flow, automated their businesses, and built trust with their clients and prospects by looking more professional, growing their MSP's.
Link: https://www.connectbooster.com/cb-podcast/
Apple: https://podcasts.apple.com/us/podcast/confessions-of-an-it-business-owner/id1299881818
Connecting IT
Host: Dan Tomaszewski
Description: The Connecting IT podcast provides managed service providers (MSPs) the must-know information they need, on-the-go. Learn vital industry strategies and insights, hear commentary from experts in the trenches and behind the scenes to let you know where the market is going and how you can make the most of it. IT professionals are busy, which is why the Connecting IT Podcast is packed with valuable, concise insights you don't want to miss.
Link: https://www.connectit.com/podcast/
Apple: https://podcasts.apple.com/us/podcast/connecting-it-podcast/id1500650021
Culture of Innovation
Host: Nancy Ridge
Description: Unconventional ideas are the seedbed of innovation and progress. In a Culture of Innovation we express our imagination and explore turning ideas into tangible ways to create value for our ecosystems and ourselves. Hear from Leaders who embrace and demonstrate innovation. Listen and be inspired as an Innovative Leader yourself. Together, we shape culture and change the world!
Link: https://ridgeinnovative.com/podcast/culture-of-innovation/
Apple: https://podcasts.apple.com/us/podcast/culture-of-innovation/id1537650821
Cyber Security and Information Security Stormcast
Host: Johannes B. Ullrich
Description: A brief daily summary of what is important in cyber security. The podcast is published every weekday and designed to get you ready for the day with a brief, usually about 5 minute long, summary of current network security related events. The content is late breaking, educational and based on listener input as well as on input received by the SANS Internet Stormcenter.
Link: https://isc.sans.edu/podcast.html#stormcast
Apple: https://podcasts.apple.com/us/podcast/sans-internet-stormcenter-daily-network-cyber-security/id304863991
Cyber Security Today
Host: Howard Solomon
Description: Updates on the latest cyber security threats to businesses, data breach disclosures, and how you can secure your firm in an increasingly risky time.
Link: https://www.itworldcanada.com/podcasts#cyber-security-today
Apple: https://podcasts.apple.com/ca/podcast/cyber-security-today/id1363182054
Cyberwire podcast
Host: Dave Bittner
Description: The daily cybersecurity news and analysis industry leaders depend on. Published each weekday, the program also included interviews with a wide spectrum of experts from industry, academia, and research organizations all over the world.
Link: https://thecyberwire.com/podcasts
Apple: https://podcasts.apple.com/us/podcast/the-cyberwire-daily/id1071831261
Darknet Diaries
Host: Jack Rhysider
Description: True stories from the dark side of the Internet
This is a podcast about hackers, breaches, APTs, hacktivism, cybercrime, and all the things that dwell on the hidden parts of the network. This is Darknet Diaries.
Link: https://darknetdiaries.com/
Apple: https://podcasts.apple.com/us/podcast/darknet-diaries/id1296350485
Datto State of the Channel
Host: Various
Description: Hear directly from the Datto team on what's new, what's important, and what's next–in the world of backup, recovery, business continuity, cloud, data protection, MSP best practices, and, of course, Datto.
Link: https://soundcloud.com/datto-podcast
Apple: https://podcasts.apple.com/us/podcast/state-of-the-channel/id1463831601
Defensive Security Podcast
Host: Jerry Bell, Andrew Kalat
Description: Defensive Security is a weekly information security podcast which reviews recent high profile cyber security breaches, data breaches, malware infections and intrusions to identify lessons that we can learn and apply to the organizations we protect.
Link: https://defensivesecurity.org/
Apple: https://podcasts.apple.com/us/podcast/defensive-security-podcast-malware-hacking-cyber-security/id585914973
Duct Tape Marketing
Host: John Jantsch
Description: Interviews with authors, experts and thought leaders sharing business marketing tips, tactics and resources hosted by one America's leading small business marketing experts
Link: https://ducttapemarketing.com/about/duct-tape-marketing-podcast/
Apple: https://podcasts.apple.com/us/podcast/duct-tape-marketing/id78797836
eChannelNEWS Podcast
Host: Julian Lee
Description: After 18 years, e-ChannelNews continues to be a leading daily electronic news magazine for the IT channel that delivers important industry insider's information and trends that helps the channel to grow business and overcome business challenges. Each year, we deliver about 2,500 news articles so you are sure to find news that you can really use!
Link: https://e-channelnews.com/
Ecosystem Aces
Host: Chip Rodgers
Description: Ecosystem Aces is dedicated to helping business leaders unleash the full potential of their partner network. Whether you're just getting started with alliance partners, or you're looking for advanced strategies and tactics, this podcast is for you.
Link: https://ecosystemaces.com/best-practices
Apple: https://podcasts.apple.com/us/podcast/ecosystem-aces/id1376113326
End Of The Day With Ray
Host: Ray Stasieczko
Description: For nearly 30 years, I have called the Imaging Channel home. In that time, I have owned dealerships, served in senior leadership roles, and offered consulting services to help others transition. I am proud to have been a pioneer in both Managed IT Services and Managed Print Services. My vision continues to recognize early what many in the industry refuses to believe. TEASRA, The Innovation Channel was born of my passion for delivering the future to the present. It's with an understanding that all reseller channels are at the mercy of these innovative times and only through collaboration and a willingness to look where others do not which eventually separates the innovators from those stuck in status quo.
Link: https://www.youtube.com/channel/UCULKZDBCR1ozWXmu4Tob66A/videos

Enterprise Security Today
Host: Paul Asadoorian, Matt Alderman and John Strand
Description: A look at the current state of enterprise security solutions, including new products, features and industry reporting.
Link: https://securityweekly.com/category-shows/enterprise-security-weekly/
Apple: https://podcasts.apple.com/us/podcast/enterprise-security-weekly-audio/id1112175960
Enterprise Software Podcast
Host: Darcy Boerio, Bob McAdam, Todd McDaniel
Description: The world's first independent podcast dedicated to business applications. Enterprise Software news, views reviews and interviews for CEOs, CIOs, developers, users and partners.
Link: https://enterprisesoftwarepodcast.com/
Apple: https://podcasts.apple.com/us/podcast/enterprise-software-podcast/id961266232
Evolved Radio
Host: Todd Kane
Description: Interviews with technology experts, industry thought leaders, business leaders and other interesting minds. Exploring the evolution of business and technology.
Link: https://www.evolvedmgmt.com/podcast
Apple: https://podcasts.apple.com/us/podcast/evolved-radio/id1096866947
Fail Forward Live!
Host: Michelle Ragusa-McBain
Description: It's fun to talk about successes. But we often don't get to see the hardships, stumbling blocks, or failures that people who are hugely successful have experienced along the way… until now. Welcome to the Fail Forward Live Podcast, where we interview inspirational leaders for real talk on their journeys, and life lessons.
Link: https://soundcloud.com/michelle-mcbain/
Frankly IT
Host: Various
Description: "Straight talk for IT leaders everywhere" Frankly IT is the straight-talk podcast for IT leaders who want to boost the performance and efficiency of their technical teams. Tackling everything from service desk and IT project management to tech and business trends that are changing the way you work, we go off the beaten path to bring you interviews, insights, and analysis from worldwide experts and fellow tech leaders who've cracked the success code. Featuring practical tips and news you can use, each bi-weekly episode will leave you inspired, energized, and ready to lead.
Link: https://www.auvik.com/franklyit/podcast/
Apple: https://podcasts.apple.com/us/podcast/frankly-it/id1291516701
Heads in the Clouds
Host: David Portnowitz, John Roth, Frederick Weiss
Description: Join three telecom industry leaders as they discuss tips and tricks in the Unified Communications world. Plus, meet their expert guests who share their own unique perspectives on the industry.
Link: https://headsinthecloud.simplecast.com/
Apple: https://podcasts.apple.com/us/podcast/heads-in-the-cloud/id1257186595
It's All About the Questions
Host: Laura Steward
Description: Through interviews with entrepreneurs, business and health experts and her own experience running a multi-state technology services company she founded and eventually sold, business strategist, speaker, podcast host and award winning international bestselling author Laura Steward will guide you to asking better questions for your business and life all with actionable advice and a few laughs along the way.
Link: https://www.laurasteward.com/category/its-all-about-the-questions
Apple: https://podcasts.apple.com/us/podcast/its-all-about-the-questions/id1008520291
IT4Whiskey Podcast
Host: Mayron Herrera, Joe Ussia, Craig Hickman
Description: A podcast about the secrets on how to build your IT business from industry veterans while learning about whiskey!
Link: http://it4whiskey.com/
Apple: https://podcasts.apple.com/us/podcast/it4whiskey-podcast/id1431787686
Killing IT Podcast
Host: Ryan Morris, Karl Palachuk, and Dave Sobel
Description: Commentary on the changing world of technology opportunities and emerging tech.
Link: https://www.mspradio.com/show/the-killing-it-podcast/
Apple: https://podcasts.apple.com/us/podcast/the-killing-it-podcast/id1463295432
Make Them Famous! — The Partner Enablement Podcast
Host: Alex Glenn and Carina Shahin
Description: In this podcast, we interview heads of partnerships, heads of revenue and sales, as well as the agencies involved in the partner programs of leading tech companies to uncover the secrets of partner activation and enablement. The title is in quotes to pay tribute to Pete Caputa, the originator of the phrase.
Link: https://www.makethemfamous.fm/
Apple: https://podcasts.apple.com/us/podcast/make-them-famous-for-better-partnerships/id1493013134
Market Impact Insights
Host: Dan Albaum
Description: Market Impact Insights provides the latest in business leadership perspectives. Hear from global marketing and sales leaders on strategies, tactics and tips to help your business grow and succeed.
Link: https://www.marketimpactnow.com/
Apple: https://podcasts.apple.com/us/podcast/market-impact-insights/id1442382153
Mike Tech Show
Host: Mike Smith
Description: My podcast is about all things technology and computer related. I discuss cool sites, software, tips and tricks that will make you more productive at home and work. I review problems and solutions that I encounter at home and with my consulting. I answer listener's tech questions and also discuss solutions from other listeners.
Link: http://mikenation.net/
Apple: https://podcasts.apple.com/podcast/id73330425
MSP Breakthrough
Host: Tom Watson
Description: Where successful MSP owners walk us through the pivotal moments that put them over the top. Hosted by Tom Watson, Channel Chief Advisor at NinjaRMM.
Link: https://www.ninjarmm.com/msp-breakthrough/
Apple: https://podcasts.apple.com/us/podcast/msp-breakthrough/id1556286338
MSP Business School
Host: Brian Doyle, Tim McNeil, Robb Rogers
Description: A podcast geared to Technology Service Providers where we bring you strategies and tactics to grow your business and build a winning culture.
Link: https://mspbusinessschool.com/
Apple: https://podcasts.apple.com/us/podcast/msp-business-school/id1510890056
MSP Unplugged
Host: Jeff Halash and Paco Lebron
Description: Learning how to run your I.T. Business is easier than you think! Join us for this weekly podcast where we discuss different ways to run your business whether it's Managed Services, Consulting, Break-Fix and anything in between. We discuss topics ranging from how-to, customer service, business practices and more. Be a part of the show by emailing or joining the live chat.
Link: http://mspunplugged.com/
Apple: https://podcasts.apple.com/us/podcast/msp-unplugged/id1494653881
MSP-INSIGHTS – Cloud & Managed Service Impulse
Host: Olaf Kaiser
Description: The podcast for managed service and cloud enthusiastic IT companies. Impulses from interviews with industry experts and from the life of a consultant by and with Olaf Kaiser. (German, DE)
Link: https://www.olaf-kaiser.coach/podcast/
Apple: https://podcasts.apple.com/us/podcast/msp-insights-de-german-cloud-managed-service-impulse/id1198933863
MSPGrowthHacks
Host: Kevin Clune
Description: EVERYTHING WE DO IS FOR ONE SINGULAR PURPOSE. WE WANT TO HELP YOU GROW.
Our company was founded by MSP Veterans that spent years learning from their Operational, Financial, Sales and Marketing mistakes in order to find a clear path to growth. It is our purpose to create and share solutions in the most modern applications possible to help MSPs of all sizes grow their businesses.
Link: https://mspgrowthhacks.com/recent-upcoming-podcasts/
MSPMarketing
Host: Paul Green
Description: This is a show just for MSPs who want to improve their marketing and grow their business. There's a new episode every Tuesday on your favourite podcast platform. Every week there's advice on how to get more new clients, grow Monthly Recurring Revenue, and ultimately increase net profit.
Link: https://www.paulgreensmspmarketing.com/podcast/
Apple: https://podcasts.apple.com/us/podcast/paul-greens-msp-marketing-podcast/id1485101351
Next Generation Leadership
Host: Mayka Rosales–Peterson and Bruce Wirt
Description: The Next Generation Leadership podcast is a weekly show that provides advice to working professionals of all levels, including biweekly interviews with relevant and motivating leaders in business and entertainment.Each podcast highlights & showcases communication, leadership principles, and tells stories that illustrate putting those principles into practice in your business and personal life.
Link: https://www.telesystem.us/newsroom/blog/
Apple: https://podcasts.apple.com/us/podcast/next-generation-leadership/id1546128155
No Jitter On Air
Host: Beth Schultz
Description: Exploring enterprise communications and collaboration with industry thought leaders
Link: https://www.nojitter.com/keywords/no-jitter-air
Apple: https://podcasts.apple.com/us/podcast/no-jitter-on-air/id1340921296
Partnernomics
Host: Mark Brigman
Description: PARTNERNOMICS is a complete system of tools, strategies, and processes packaged into an online set of courses that shares the art and science of developing successful strategic partnerships.
Link: https://partnernomics.com/podcast/
Apple: https://podcasts.apple.com/us/podcast/partnernomics-podcast/id1524051157
PartnerTalks
Host: Rick McCutcheon
Description: Watch interviews with the Dynamics 365 subject matter experts and thought leaders!
Link: https://www.partnertalks.com/partnertalks
PartnerUp
Host: Jared Fuller and Justin Bartels
Description: Part hip-hop, part punk-rock PartnerUp refreshes the role of partnerships in 2020 and beyond. Volumes of knowledge are available for people in sales and marketing but partnerships professionals don't have similar best practices at their fingertips. Until now! Jared & Justin bring you weekly partner news & opinion, partner plays to steal, and top performers to role model. Welcome to PartnerUp The Partnerships Podcast.
Link: https://www.partneruppodcast.com/
Apple: https://podcasts.apple.com/us/podcast/partnerup-the-partnerships-podcast/id1533135144
Podnutz Pro
Host: Marvin Bee
Description: Your Podcast for Business IT Support: Products, Stories and Tips to run your IT business better, smarter and faster!
Link: https://www.podnutzpro.com/
Apple: https://podcasts.apple.com/us/podcast/podnutz-pro/id404500656
PSA Impact
Host: Chris Timm, Rayanne Buchianico
Description: PSA Impact is a podcast series hosted by Chris Timm and Rayanne Buchianico. The series is PSA independent and is designed to help MSPs worldwide get the most from their PSA took and to manage their business. Get your questions answered by the experts and learn how to maximise profitability and increase efficiency in your MSP.
Apple: https://podcasts.apple.com/us/podcast/psaimpact/id1478601831
Sales Intersection
Host: Eric Brakebill Jones
Description: 'Sales Intersection', a podcast providing a medium where my guests and I can discuss where we derive meaning, fulfillment, and passion for sales. As video, podcasts, and other forms of digital media play an increasingly bigger part of sales, how does that affect your decision on where to turn in today's intersection? More importantly what is the intersection my guests bring to sales? The intersection represents the decisions sales leaders are confronted with constantly that yield outcomes affecting how sales affect the evolution of sales.
Link: http://www.salesintersection.com/
Apple: https://podcasts.apple.com/us/podcast/sales-intersection/id1517084084
SecureConnection: IoT Security Services Association (IoTSSA)
Host: Brian Sherman
Description: Cyber Security represents both a challenge and opportunity for IT Service Providers as their SMB and mid-market customers rely on them to keep their business operating and secure. As security threats continue to evolve, it's imperative that MSP's strive to remain at the forefront of knowledge and education so they're able to effectively service and protect their customers. The IoTSSA Editorial Team and Security Expert Vendor Partners will deliver the content and solutions that members require to keep their clients protected.
Link: https://www.iotssa.com/category/security-podcasts/
Apple: https://podcasts.apple.com/us/podcast/secureconnection-podcast-it-security-security-experts/id1310580559
Security Now
Host: Steve Gibson, Leo Laporte
Description: Steve Gibson, the man who coined the term spyware and created the first anti-spyware program, creator of Spinrite and ShieldsUP, discusses the hot topics in security today with Leo Laporte.
Link: https://twit.tv/shows/security-now
Apple: https://podcasts.apple.com/us/podcast/security-now-audio/id79016499
Security Squawk
Host: Bryan Hornung & Reginald Andre
Description: Security Squawk is a business podcast dedicated to helping business people fight the war against cyber criminals.
Link: https://www.podserve.fm/series/website/security-squawk,2206/
Apple: https://podcasts.apple.com/us/podcast/security-squawk/id1544342775
Security Weekly News
Host: Aaron Lyons, John Strand, Beau Bullock and Paul Asadoorian
Description: The straight up security news in 10 minutes or less! Aaron Lyons, John Strand, Beau Bullock and Paul Asadoorian cover the latest breaches, tool released and vulnerabilities.
Link: https://securityweekly.com/category-shows/security-weekly-news/
Apple: https://podcasts.apple.com/us/podcast/security-weekly-news-audio/id1111792719
Selling Through Partnering Skills
Host: Fred Copestake
Description: Fred Copestake is the podcast host and author of the book 'Selling Through Partnering Skills'. The concept of partnering intelligence (PQ) forms the basis of discussions with show guests.
Link: https://open.spotify.com/show/1A9xwoG8iIRHuUsEqGiCjJ
Apple: https://podcasts.apple.com/us/podcast/selling-through-partnering-skills/id1530943313
SmarterMSP
Host: Sophie Robinson, Ken Bartlett
Description: Our intent is to continue our mission of delivering resources and content to help today's managed service providers more successfully serve their customers and grow their businesses. By building upon our existing offering of the SmarterMSP blog and providing resources in yet another format, we hope to provide another option for a way to you to access this information in a way that is most convenient for you.
Link: https://smartermsp.com/
Apple: https://podcasts.apple.com/us/podcast/smartermsp-podcast/id1553093422
Smashing Security
Host: Graham Cluley, Carole Theriault
Description: A helpful and hilarious take on the week's tech SNAFUs. Computer security industry veterans Graham Cluley and Carole Theriault chat with guests about cybercrime, hacking, and online privacy. It's not your typical cybersecurity podcast
Link: https://www.smashingsecurity.com/
Apple: https://podcasts.apple.com/us/podcast/smashing-security/id1195001633
SMB Community Podcast
Host: Karl Palachuk
Description: Podcasts, articles, and reference materials for Managed Service Providers. Brought to you by internationally recognized MSP Consultant Karl W. Palachuk.
Link: https://www.smbcommunitypodcast.com/
Apple: https://podcasts.apple.com/us/podcast/smb-community-podcast-by-karl-w-palachuk/id1009543229
SMB Nation Podcast
Host: Harry Brelsford
Description: SMB Nation, Inc. is an ecosystem community of managed services providers, resellers, VARs and IT Pros serving the Small and Medium Business (SMB) community. As one of the largest communities in the SMB IT industry dedicated to IT companies, SMB Nation acts as both an evangelist and thought-leader of SMB-related business and technology trends.
Link: http://www.smbnation.com/videos
Software Channel Partner Podcast
Host: Louis Gudema
Description: Leaders of software channel partner programs discuss their greatest challenges and best solutions
Link: http://revenueassociates.biz/podcasts/
SolarWinds TechPod
Host: Leon Adato, Liz Beavers, Sascha Giese, Patrick Hubbard, Kevin Kline, Thomas LaRock, Brandon Shopp, Kevin Sparenberg, Chrystal Taylor
Description: Join the brightest SolarWinds minds and IT industry influencers, as they cut through the jargon and give you the tools you need to grow and keep your tech knowledge razor-sharp. Come with questions—leave with actionable steps and practical insights.
Link: https://orangematter.solarwinds.com/techpod/
Apple: https://podcasts.apple.com/us/podcast/solarwinds-techpod/id1367299972
Sunday Morning Linux Review
Host: Tony Bemus, Tom Lawrence, and Jay LaCroix
Description: Sunday Morning Linux Review www.smlr.us is a podcast with Tony Bemus, Mary Tee , and Tom Lawrence. We talk about the Linux and Open Source News. Edited episodes and show notes are found at www.smlr.us
Link: https://smlr.us/
Apple: https://podcasts.apple.com/us/podcast/show-mp3-sunday-morning-linux-review/id467393422
Sysadmin Today
Host: Paul Joyner
Description: Discussing and sharing ideas, solutions and strategies related to building and maintaining an IT infrastructure. Will also be sharing stories from the trenches, products and tools, virtualization, Office 365 and much more.
Link: https://sysadmintoday.com/
Apple: https://podcasts.apple.com/us/podcast/sysadmin-today-podcast/id1209694584
Tate Talks – The TotallyMSP Podcast
Host: Chris Tate
Description: Tate Talks is the Podcast Series from TotallyMSP.
Join your host, Chris Tate, Global Strategic Alliances Director at MYKI as he speaks to various characters from the MSP world. Never technical, rarely on-topic, this is a time to see what makes the people that make the community we love.
Link: https://www.totallymsp.com/podcast
Apple: https://podcasts.apple.com/us/podcast/tate-talks-the-totallymsp-podcast/id1471418509
TBI Talks Tech
Host: Eric Hills, David Polakowski
Description: TBI Talks Tech hosts Dave Polakowski and Eric Hills interview subject matter experts in the tech industry on topics ranging from digital transformation to cloud migration and security best practices. Hear from executives on M&A activity, changes in channel programs and future trends VARs, MSPs and IT Consultants need to know.
Link: https://www.tbicom.com/resources/podcast/
Apple: https://podcasts.apple.com/us/podcast/tbi-talks-tech/id1501250239
Technibble MSP Podcast
Host: Bryce Whitty
Description: Join Bryce with the Technibble MSP Podcast where we provide quick tips to get quick wins in your MSP Business.
Link: https://www.technibble.com/blog/
Apple: https://podcasts.apple.com/us/podcast/technibble-msp-podcast/id642396478
Technologist Talk
Host: CompTIA
Description: Half a million open positions working with technology go unfilled in the U.S. during any given quarter – a workforce crisis that threatens to worsen over time. Technologists — workers with the optimal mix of hard technical skills and soft business skills for this digital age will help fill this gap. Join Charles Eaton, CEO of Creating IT Futures, CompTIA's workforce charity, as he and his expert guests explain and explore issues, ideas and initiatives involved in nurturing our nation's next wave of technologists.
Link: https://www.blubrry.com/technologisttalk/
Apple: https://podcasts.apple.com/us/podcast/technologist-talk/id1392041348
Telco in 20
Host: Danielle Royston
Description: Give me 20 minutes, and we'll cover the next 20 years in telco. Get the latest news, insights and best practices on how public cloud is transforming telecom – and enjoy a few laughs!
Link: https://www.telcodr.com/telcoin20/podcast-overview/
Apple: https://podcasts.apple.com/us/podcast/telco-in-20/id1534232642
Telecom Reseller
Host: Doug Green
Description: UC, Microsoft Teams, UCaaS, CPaaS, Cloud, Collaboration, Mobility, CCaaS, Contact Center, Carriers, STIR/SHAKEN…we report on every way businesses and organizations communicate. Our collection of over 3,000 podcasts covers over a decade on how the world of business communications has changed. Join us as we report on the latest developments and issues that impact enterprise end users, MSPs, channel partners and carriers.
Link: https://telecomreseller.com/category/podcasts/
Apple: https://podcasts.apple.com/us/podcast/telecom-reseller/id377663279
Telecoms.com Podcast
Host: Iain Morris, Scott Bicheno
Description: Once a week we get together in a studio somewhere in London to take the piss out of telecoms and technology for 40 minutes or so.
Link: https://telecoms.com/category/podcast/
Apple: https://podcasts.apple.com/us/podcast/telecoms-com-podcast/id1124414975
The Channel Drop-In
Host: Glenn Robertson
Description: Channel conversations including predictions, sales advice, recruitment, retention and marketing your way out the other side. More great guests lined up and ready to drop in soon!
Link: https://purechannels.co.uk/drop-in
The Cyberlaw Podcast
Host: Stewart Baker
Description: The Cyberlaw Podcast is a weekly interview series and discussion on the latest events in technology, security, privacy, and government. The podcast is hosted by Steptoe & Johnson LLP partner Stewart Baker, who is joined by a wide variety of guests including academics, politicians, authors, and reporters.
Link: https://www.lawfareblog.com/topic/cyberlaw-podcast
Apple: https://podcasts.apple.com/podcast/id830593115
The IT Provider Show
Host: Rick Yates, Abbie-Lee Hollister
Description: The podcast to help ambitious tech businesses and their leaders unlock next-level success. Hosted by industry champions and Sales and Marketing specialists – Rick Yates and Abbie-Lee Hollister. Get useful tips and tools of the trade, fascinating guests and some great ideas to help you grow personally and professionally and elevate your IT Services business.
Link: https://pod.co/the-it-provider-show
Apple: https://podcasts.apple.com/us/podcast/the-it-provider-show/id1471625285
The MSP Initiative
Host: George Bardissi, Alec Stanners, Ken Patterson
Description: MSP Initiative was started by independent individuals and companies from around the IT & Managed Services landscape who wanted to come together and help build a new voice in the community. It is a collective of smart people, great companies, and community contributors who are working to bring great content, great conversation, and great events as a group. We strive to build another avenue to bring the IT community together.
Link: https://mspinitiative.com/
The MSP Marketing Podcast
Host: Scott Millar
Description: Do you run a successful IT or managed service company? IT Rockstars are here to help grow your MSP to the next level. We talk with marketing and sales professionals about on how to scale the your sales pipeline. The podcast for managed service providers that are looking to grow their business.
Link: https://it-rockstars-msp-marketing.castos.com/
Apple: https://podcasts.apple.com/gb/podcast/it-rockstars/id1429549204
The MSP Show
Host: Stuart Crawford
Description: Where can you turn to speak with the movers and shakers in the IT industry? The MSP Marketing Show is your source for up-to-date business info.
Link: https://www.blogtalkradio.com/themspshow
Apple: https://podcasts.apple.com/us/podcast/the-msp-show/id276906245
The MSP Zone
Host: Charles Weaver
Description: Weekly discussion of news, events, and topics of interest to the global managed services professional community. Series will have the latest and most relevant discussions in managed services and cloud computing, featuring special guests and notable figures in the profession.
Link: https://mspalliance.com/tag/the-msp-zone/
Apple: https://podcasts.apple.com/us/podcast/the-msp-zone/id1504497136
The Partner Channel Podcast
Host: Daniel Graff-Radford
Description: In each episode of the Partner Channel Podcast we will focus on a channel leader's experience, wins, and challenges. We'll also dive into their vision on the future of the channel ecosystem.
Link: https://www.allbound.com/podcast/
Apple: https://podcasts.apple.com/us/podcast/the-partner-channel-podcast/id1153309766
The Partnered Podcast
Host: Adam Michalski
Description: Learn partnership best practices from the world's best SaaS Partnership & Sales Leaders. We interview leaders from Enterprise Sales, Business Development, & Partnerships + Alliances. Join us as we cover how to get the most out of your channel sales partnerships & alliances to drive more sourced and assisted partner revenue.
Link: https://www.partneredpodcast.com/
Apple: https://podcasts.apple.com/us/podcast/the-partnered-podcast/id1514389381
The RocketMSP Podcast
Host: Steve Taylor
Description: Steve Taylor is making educational, informative, and entertaining content for MSP / TSP business owners along with IT professionals that want to stay up-to-date on the latest tools we use, operational concepts, and insights into the current landscape in the channel. You should care because he doesn't hold back and will ask vendors the questions that MSPs want answers to, not just the fluff they want to sell.
Link: https://anchor.fm/rocketmsp/
Apple: https://podcasts.apple.com/us/podcast/the-rocketmsp-podcast/id1502450828
The SimpliCompliance Podcast
Host: Craig Willard
Description: The SimpliCompliance podcast provides direct discussion from experts to simplify compliance for IT and business leaders. If you feel compliance is too complicated and need someone to lay it out clearly, this podcast will help. We also discuss technology and security strategies, tips, and trends, all focused on making life easier for busy business leaders. Everything from HIPAA and NIST 800-1717 to CMMC.
Link: https://anchor.fm/simplicompliancepodcast
Apple: https://podcasts.apple.com/us/podcast/the-simplicompliance-podcast/id1562908018
The Technology Bradcast
Host: Bradley Gross
Description: Bradley Gross, one of the top technology attorneys in the country, discusses security, licensing, and contract issues for MSPs. Learn what you're doing wrong and how to fix it, so you can sleep more soundly and focus on what you do best.
Link: https://bradleygross.com/
Apple: https://podcasts.apple.com/us/podcast/the-technology-bradcast/id1475289507
The Trusted Advisor
Host: Jim Roddy
Description: "The Trusted Advisor," powered by the Retail Solutions Providers Association (RSPA), is a content series designed specifically for point of sale resellers and software developers. Our goal is to educate you on the topics of leadership, management, hiring, sales, and other small business best practices.
Link: https://www.gorspa.org/rspa-trusted-advisor-podcast/
Apple: https://podcasts.apple.com/us/podcast/rspa-trusted-advisor/id1482142017
TheInquisitor Podcast
Host: Marcus Cauchi
Description: Real-world, practical sales, management and channel sales advice for the ambitiously lazy by salespeople for salespeople
Link: https://marcuscauchi.podbean.com/
Apple: https://podcasts.apple.com/us/podcast/welcome-to-theinquisitor-podcast-with-marcus-cauchi/id1341867086
Tigerpaw Radio
Host: West McDonald & James Foxall
Description: There's a monster lurking just over your shoulder, just out of sight, and it's coming for your business! The office equipment and managed services channels are in the midsts of extraordinary change. Join your hosts and allies to the cause, West McDonald & James Foxall, as we interview the top minds and influencers in the channel, with an eye on fighting the behemoth by giving you more knowledge to grow your business.
Link: https://tigerpaw.com/one-company/tigerpaw-radio/
Apple: https://podcasts.apple.com/us/podcast/tigerpaw-radio/id1497538513
Top Gun Show
Host: Steve Farmiloe
Description: The TOP GUN SHOW is one of the first, and most popular LinkedIn video interview podcasts in the nation. With over 300 episodes in the past two and a half years, it is consistently viewed by C-levels, business Founders, and business leaders in the telecommunications, B2B, B2C, as well as many other industries. The initial post of each episode is posted on LInkedIn. Then once reposted by other viewers, each episode can reach over 50,000. The Top Gun Show audience looks forward to each episode every Monday and Wednesday morning. Each episode is approximately 5 to 7 minutes and is designed to give decision makers relevant technology and business content from the industry's Top Guns.
Link: https://www.youtube.com/channel/UChL2Ov2gxzTudThGzcEavMg/videos

Tubb Talk
Host: Richard Tubb
Description: For years I have been fortunate enough to regularly sit down and talk with the most successful and smartest people within the IT industry. At the end of those conversations, I have frequently thought "Wow! That was gold! I wish I could share that conversation with others!". Now, I'm sharing those conversations with you through my podcast! In TubbTalk – the Podcast for IT Consultants – I invite you to eavesdrop on to my conversations with the IT industries top thought leaders.
Link: https://www.tubblog.co.uk/podcast/
Apple: https://podcasts.apple.com/gb/podcast/tubbtalk-the-podcast-for-it-consultants/id900038524
UC Today
Host: Rob Scott & David Dungay
Description: Listen on your daily commute, whilst walking the dog, or in the gym. UC Today provides bite size podcasts, bringing you all of the latest industry news, reviews and opinions from some of the market's leading thinkers. UCToday.com is the leading news and reviews platform for the Unified Communications industry.
Link: https://www.uctoday.com/tv/
Apple: https://podcasts.apple.com/us/podcast/uc-today-news/id1319186456
Ultimate Guide To Partnering
Host: Vince Menzione
Description: Ultimate Guide to Partnering® – hosted by Vince Menzione, Founder of Ultimate Partnerships, LLC and a proven industry sales, and partner executive, unlocks success formulas, business strategies, and best practices of top technology leaders to help you thrive and survive in the rapid age of cloud transformation.
Link: https://ultimateguidetopartnering.com/
Apple: https://podcasts.apple.com/us/podcast/ultimate-guide-to-partnering/id1209834771
West Wonders
Host: West McDonald
Description: West Wonders isn't just some talking head or self-proclaimed expert telling you what to do. It's also not a how to make money on YouTube channel. It's about asking business-related questions (mostly) and seeking answers TOGETHER (always!) to help us all navigate the challenges and opportunities of doing business in this new era. If you're interested in innovating your business and keen on having great conversations, this channel is for you!
Link: https://www.youtube.com/c/WestWonders/videos
zsah SaaS Leadership Stories
Host: zsah.net
Description: From zero to money, we unveil the trials and successes saas business founders have faced when starting their own businesses. Stay tuned to learn from the ideas that can inspire and change you.
Link: https://www.zsah.net/podcast/
Apple: https://podcasts.apple.com/us/podcast/zsah-saas-leadership-stories/id1542361866
Know of a great channel or partnership podcast that we missed? Let me know, and I'll add it to the list.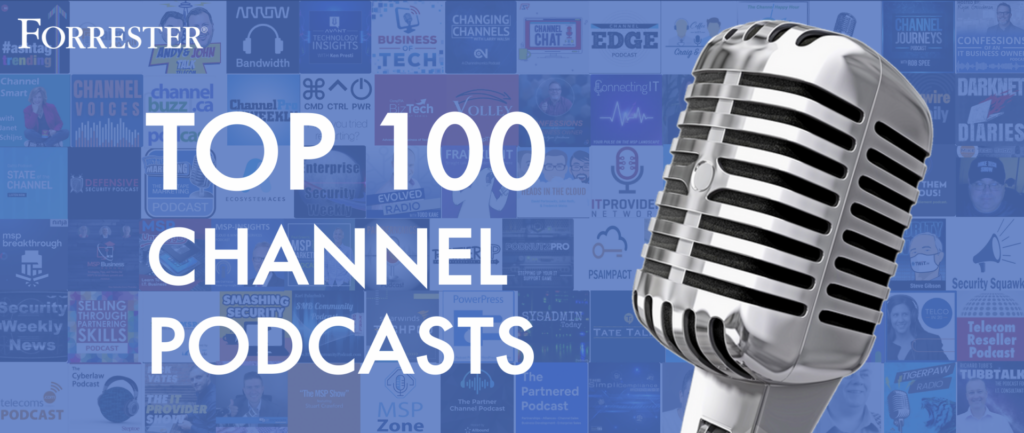 Further Channel-Related Reading
What I See Coming For The Channel: 2021
Channel Software Tech Stack 2021
How Did I Score On My Channel Outlook For 2020?
Channel Marketers Need To Become Community Marketers — Here's How
Are Distributors The Future Of Distribution?
Marketplaces Make Their Mark In The Channel
The Decade Of The Channel Ecosystem Accelerates With Massive Software Consolidation
Through-Channel Marketing Represents The Third Stage For Sales And Marketing Leaders
Channel Data Is A Competitive Differentiator
Measure What Matters: Unlocking The Power Of Partner Ecosystems Demands Powerful Measurement
Time To Rethink Channel Incentives And Program Management (CIPM)?
Channel Automation Becomes Table Stakes For Partnership Success
Can You Deliver A Great Partner Experience Without Great Onboarding?
Do Channel Vendors Need Public Relations Anymore?
Channel Reimagines Physical Events, Looking To Reopen Slowly