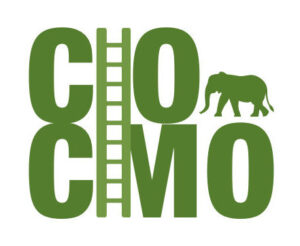 Over the past few years, countless articles have been published on the growing importance of CMO-CIO collaboration. Of course, it seems so evident that the relationship between CMO and CIO should thrive in a world imposed with such demand for innovation. Every business needs technology. Every product needs a brand. Every generation advances in its appetite for tech. It is not even conscionable that you can create a product, build a brand, deliver and service experience, or maintain a relationship with your customer without well-crafted communications and sophisticated technology infrastructure.
Unfortunately, we struggle to identify great CMO/CIO partnerships that consistently have a meaningful impact on their businesses together. The relationship between CMO and CIO teeters between common sense and lunacy. Situations exist where the CMO and CIO have little to no interaction at all. This is a paradox, indeed, considering that success in the state of markets today requires marketing, data, and technologies to all be synchronized. CMOs should work closely with their CIO counterparts to avoid creating any shadow IT, and CIOs should work to serve both employee and customer needs to connect with the business deliberately, but we still continue to see each relying on their resources independently. This is often blamed on expectations for agility and speed but more likely is the dissonance between individual goals and the understanding of each other's role to impact the business.
Worse, throughout the course of interviews, we discovered a high level of skepticism and even frustration among the C-suite. However, a few things remain fact:
CMO-CIO collaboration is more critical than ever despite its scarceness.
Marketing and technology teams must form a strong partnership to achieve customer success in this era of business. Examples of great collaboration are scarce, but when found, the companies and the brands are rewarded.
Goal alignment, contemporary governance, and multidisciplinary technical and creative talent are critical success factors.
Clarifying the respective roles in the success of the business and its future should always be centered on the customer. When decisions rest on what the customer needs and not the roles of individuals, the company wins, and every leader benefits.
Establishing a personal relationship is essential.
Some traditions should never die. Informal meetings, one-to-one discussions, a shared vocabulary, team building, and collocation are all prerequisites to establishing empathy and trust. Trust is the ingredient to any success.
Forrester VP and Principal Analyst Thomas Husson's report, "CMO-CIO Collaboration: Resolving The Paradox," shares some guidelines and practical tips on how CMOs and CIOs can collaborate on and optimize both marketing and technology strategy and governance. If you or someone you know is an example of the kind of relationship we seek to celebrate, please share your stories with us.