The Red Kettle Campaign: An Inspiration For Digital Changes To Demand Programs
B2B marketing organizations must double down to improve engagement online using customized digital content marketing
The COVID-19 pandemic is forcing organizations to redesign their marketing programs to include an effective digital mix
Adding a twist to traditional digital tactics creates a new innovative approach
This is the fifth in a series of blog posts that provide demand and account-based marketing best practices in honor of the 12 days of Christmas.
The Salvation Army's annual Red Kettle campaign began in 1891 and is well known across the world. In the "season of giving," the organization's cheerful volunteers ring a bell next to an iconic red kettle into which passersby can put monetary donations to help those less fortunate during the holidays. This year, the Salvation Army has adapted to the pandemic by incorporating digital elements, allowing people to donate via their smartphone by scanning a QR code on any kettle or donate online from home.
Many B2B marketers have been in the "adapt and overcome stage" for several months. Marketers unsure of how demand programs may perform have held back investments, but reassessing the marketing mix to prioritize a richer set of digital tactics is essential in this changing environment. 'Tis the season to update your digital programs to create a fresh approach to your buying audiences.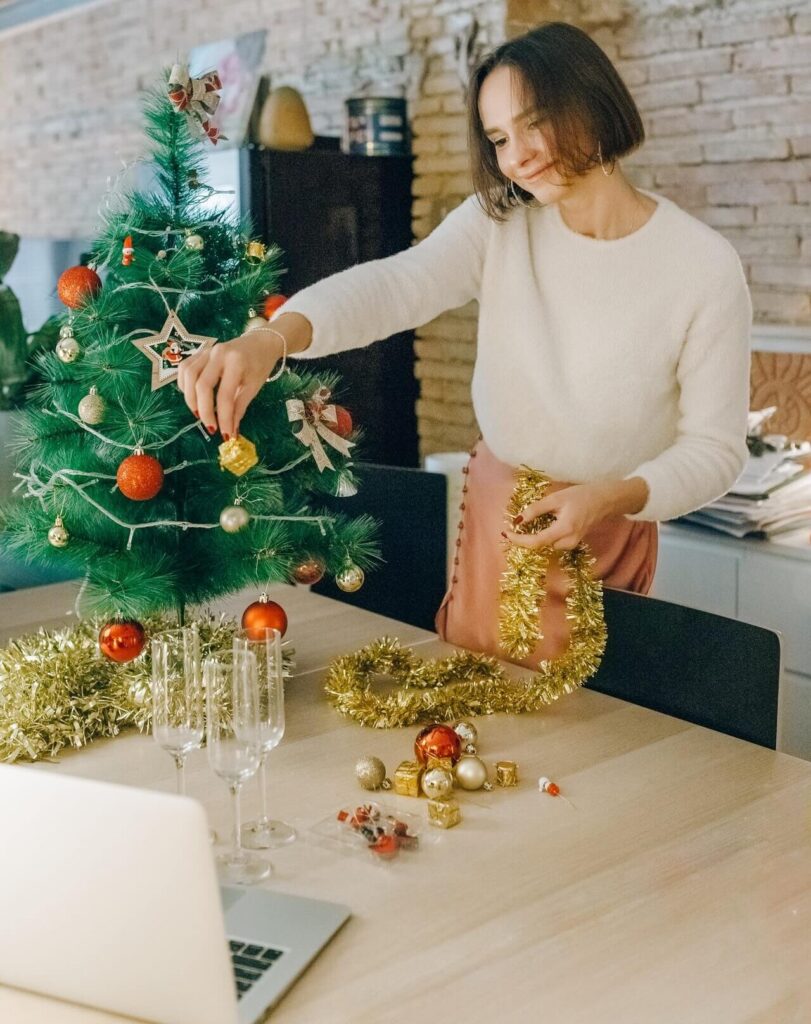 How can you accelerate your digital tactics for demand marketing programs? Consider adding some of these elements to your digital mix to activate, validate, or accelerate demand and innovate your demand marketing programs aligned to the buyer's journey:
Digital assets. Assets and their content have tremendous potential for reuse in marketing programs. Review your current assets and modify the content or format for renewal purposes. Turn your already-published content into podcasts or videos. Gather your customer interviews into an expert-advice e-book. Pull out the best questions from live webinars and turn them into blog posts. Find relevant ways to repurpose your content for different tactics (the offer and delivery mechanism for a specific audience), refresh messaging in your calls to action, or support your regions by identifying what can be translated and localized for use.
Personalized web experiences. B2B company websites must support a fluid and dynamic experience throughout the buyer's journey — from researching solutions to justifying and making a selection. Consider tailoring aspects of the website experience such as callouts or calls to action on the basis of functional attributes (job role, common titles), emotive attributes (initiatives, challenges, buyer need), or decision process attributes (buyer role, decision drivers). Buyers expect organizations to deliver a personalized customer experience and organizations should explore sophisticated ways to do so. Customizing the experience is an effective method for engaging buyers and increasing your relevance with buying audiences.
Customized email. Move away from batched email or basic time-triggered email to offer dynamic content focused on buyer needs and aligned to the buyer role, buying stage, or buyer preferences. Set up more sophisticated triggered emails to be sent when activities such as a website visit, an asset download, or content consumption occur. Customization or personalization is valuable in email marketing because it enables organizations to send more relevant emails using personal information users share voluntarily or your technology has appended to their lead record. Leveraging more robust buyer data and behavior can yield improvements in open or click-through rates.
Virtual events or meetings. Potential virtual or digital events include virtual trade shows, webinars, workshops, and forums and video selling by revenue development reps to engage buyers through a human connection. Various one-to-one or one-to-many meetings may be part of an organized or standalone event. Video provides an emotional connection for smaller events or meetings — eye contact can indicate interest in and passion for a topic, keeping the conversation going. Pre-event activities may have interactive elements, such as a networking lounge with chat windows attendees can communicate within or a virtual cooking or cocktail-making class in which attendees can get to know each other. Post-event promotions can address hot topics that came up during the event or smaller breakout sessions to continue the discussion. Surprising attendees with a home delivery or gifting virtual swag like an online course or vouchers related to your messaging themes can elevate the overall experience.
Media optimization. Buyers use many channels to research and consume information online. Maximize your reach across paid search, paid social, display, and video. Paid advertising is served within search engines on mobile devices and computers, and digital ads can reach more B2B buyers who are at home in front of a computer screen with continued optimization, uncovering behavior shifts that can increase paid engagement. Paid social is served in the context of other social media posts. On third-party websites buyers visit, strategically placed banner ads relating to content can bring targeted buyers to your website. Increase the exposure of your offerings and solutions, driving traffic to your website with relevant offers to attract, engage, and qualify. Continuously optimize your paid media, making adjustments as you gather insights.
The Salvation Army addressed the challenges of fewer people carrying cash and the introduction of social distancing guidelines by creating digital donation options so that it can continue to raise money and help others. Find your digital alternatives to add to your marketing mix. Digital marketing success may only be a holiday away — you can almost hear the bell ring as your new strategies take flight.
Categories