Uncover Your Hidden Media With Artificial Intelligence
If you're like many companies that we talk to, then you're creating more images and videos because you know that's the kind of content that engages your customers and prospects. But with more content comes more disorganization; valuable content is lost in disorganized folder systems, it's not tagged correctly, or it lives across multiple, disconnected systems. Employees spend hours manually adding metadata to images and video, only to have to recreate it later when content is inevitably lost. More than just an operational inefficiency, a lack of metadata also thwarts personalization efforts.
In our latest report, "New Tech: AI Services For Rich Media, Q3 2019," we took a look at the AI image and video analysis market and detailed the differences among vendors' maturity, functionality, and vertical market focus. While established vendors like Adobe, Microsoft, Amazon, IBM, and Google have incorporated AI engines into their packaged software products, smaller vendors offer point solutions for image and video analysis. The market is heating up and has nearly doubled in venture capital funding since last year.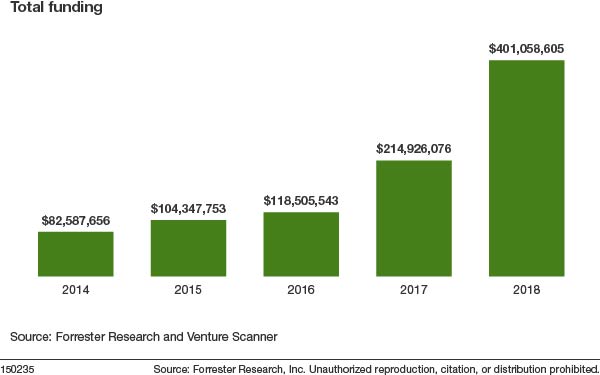 With ever-growing libraries of image and video, AI rich media analysis solutions will offer a significant advantage to companies struggling to wrangle content. Check out our report or set up an inquiry with me to discuss how AI can enrich your content and elevate your customer experiences.
Categories