What Are The Sustained Implications Of COVID-19? Here's What Our B2B Marketing And Sales Analysts See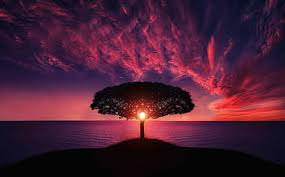 Although we're only halfway through 2020, it feels like we've experienced enough disruption to last us a full year, if not an entire decade. During our recent Summit and CX North America virtual events and in many reports and blogs, Forrester analysts have provided guidance about how best to respond, today and in the coming months, to this pandemic. But what about a year from today, or two? What are the aspects of our current situation that will endure and reshape how we market and sell? We've responded to a number of inquiries about which current shifts we believe are not just near-term adjustments but represent sustained changes that will fully take shape in the eventual Phase Four (Eradication) of the pandemic, so we wanted to share our top six.
B2B buyers will expect their suppliers to treat them as partners, not targets. This first one is a bit of a cheat, since Steve Casey already led our collaborative report around the future of B2B buying. But we can't overemphasize how the evolving environmental factors driving fundamental changes in B2B buyers' behavior have reached an inflection point — and now pose an existential threat to all organizations. It's more than a combination of discrete trends such as rising bounce rates, declining open rates, or increasing churn; it's that buyers now expect a fundamentally different relationship with your company.
The eroding distinction between field and inside sales will finally be wiped out. The relationship between field and inside salespeople has become complicated as business buyers crave digital interactions and human connections. Even before COVID-19, the two sellers' activities and roles began to converge, as buyers wanted increased convenience, quicker time-to-value, and more flexibility to move between channels and routes. Four months later, as traditional sellers find their digital mojo, buyers and sellers interact across a range of modalities, and many B2B organizations commit to remote work for the long haul, Mary Shea forecasts that the remaining division between the two roles will finally slip away, with 80% or more of the sales cycle happening in digital/remote settings.
The channel's "brand" will become an essential service. In addition to the economic impact of COVID-19 on the channel that Jay McBain has written about, he also predicts that with 48% of organizations increasing permanent remote-work options, the channel is once again becoming important to support geographically dispersed individuals in a way that no vendor is ramped to do. It is helping broader communities prepare and cope while working remotely, breathing new life into the value of having a local channel partner, and reminding many businesses why local service and support is necessary.
Marketing leaders will digitalize events. COVID-19's impact on social gatherings sent marketers scrambling to redeploy in-person events in a virtual venue. Many marketers are experiencing the advantages of online events firsthand, such as broader reach, better attendee data acquisition, and extension of the value beyond the physical date. This leads Laura Ramos to project that marketing event managers and leadership will accelerate the digital transformation of their events and adopt hybrid models post-recovery that balance safer in-person activities with more digital experiences. Event management and personalization technology investment will increase to enhance engagement to calculate event ROI based on that degree of engagement, not just "leads generated."
Laggard industries will adopt marketing automation. CMOs are seeking efficiency and optimization and so are likely to maintain increased martech budgets related to marketing performance management, customer analytics, and customer feedback. In laggard industries (manufacturing, wholesale, etc.), Lori Wizdo anticipates that B2B marketing leaders will go a step further and actively increase their investment and more fervently adopt marketing automation technologies to facilitate better-targeted digital relationship building and digital engagement. They relied on traditional relationship channels for so long and — before the pandemic — had plans to increase investments. We think the pandemic will solidify their intentions.
Marketers will invest resources across the buyer's lifecycle. Retaining and growing customers becomes the foundation to pandemic recovery, and Laura Ramos predicts that marketers will turn ABM practices toward post-sale marketing to engage and deepen relationships. The big impact will be in moving from customer retention to advocacy, since even in early-stage lead generation, marketers will produce programs and content with more customer insight and empathy to build credibility and trust and set the expectation that the customer's journey reaches its zenith when they become advocates, not just loyal or satisfied buyers.
These trends are what my team is forecasting — what about you? Let's keep this conversation going, either by commenting or reaching out for an inquiry.
Thank you, and be well.
Related Forrester Content
Categories