Forrester Consulting
The battleground for businesses today is customer experience. Winning requires new ways of doing business and new methods of using technology — at the speed of dynamic customers and disruptors.
Forrester Consulting leverages unique and powerful IP to accelerate your time to value, reducing the gap between a great opportunity and a great outcome.
Bringing the full value of Forrester to you
Areas of Expertise
Forrester Consulting gives you a competitive edge, delivering strategies that accelerate growth.
---

"We asked Forrester to help us assess our CRM and marketing capabilities and maturity. Our session helped me understand what skills and disciplines we need to prioritize, and provided a solid sanity check on the work we'd already completed. Forrester really brought to life the challenges we face and gave us some great examples of how other brands are optimizing their cross-channel marketing. This session truly affirmed the value and benefits of Forrester collaboration."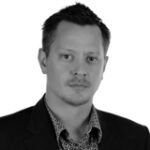 Darren Drew
CRM and Marketing Manager, Virgin Atlantic Airways, Ltd.