Software Contract Negotiation
Most companies pay too much for software because they don't know what is a good deal or how to get it. The result is that too much capital gets locked inside bad contracts. That money is not working for you and would be better invested in areas that help you win, serve, and retain your customers and grow your business.
Forrester Consulting can help you negotiate better software deals, save money, and free up capital to fund other projects.
Software Contract Negotiation
Maximize your savings at the negotiation table
Forrester Consulting provides an independent analysis and price benchmarking of your software vendor's proposals and can advise your procurement team on how to negotiate the best deals.
Generate an extra 10% or more savings by negotiating better deals.
Improve terms and conditions to better protect your company and lower risk.
Ensure that your vendors deliver more value for less money.
---
---

"For me, Forrester is to large technology investments as the Kelley Blue Book is to purchasing cars. When I engage Forrester in an investment decision, I feel more informed and confident that I will achieve not only purchase value but make a technology selection that will truly drive business value. Using Forrester's consulting services recently saved me over $300K on a large technology contract renegotiation and helped me structure the licensing agreement to better fit my needs."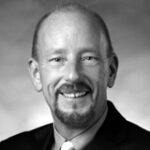 Thomas Vargo
Director, Strategic Technology Platforms
Vectren Corporation
Reduce your software costs
Connect with a Forrester Consulting specialist and find out how we can help you critique and analyze any software vendor proposals you receive to identify negotiable cost-saving opportunities.
Forrester has advised thousands of businesses on how to negotiate better deals with their software vendors. Leverage Forrester's market data and knowledge of successful negotiating tactics to get better deals too.