Accelerating Growth: Bolder. Better. Brighter.
B2B Summit is the only event to leverage the insights, analysis, and experience of the brightest B2B minds to spark your curiosity, shape your strategy, and fuel double-digit business growth. Top analysts, inspirational thinkers, innovative technology providers, and more than 3,000 of your peers will come together as a community to learn from each other and stake out audacious plans for success in 2021.
Whether it's meeting one-on-one with an analyst to discuss a specific initiative, drilling down on the latest research model or framework in one of more than 100 track sessions, or connecting with a peer who's on a similar journey, B2B Summit provides you with the unbiased perspective, inspiration, and real-world solutions you need to accelerate with pace and purpose toward a future of growth.
Key Initiatives
Future Fit Technology: Designing A Sales And Marketing Tech Stack Using A Process-Led Approach To Technology Selection

Campaign Success: Creating Audience-Centric Campaigns Featuring Content for Well-Defined Buyer Groups, Continuous Global Optimization and Thoughtful Integration To Fuel Business Success.

Revenue Operations: Getting Specific About Alignment Of Revenue Operations And Organizational Structure
Data & Insights: Bringing Data Together To Transform Pipeline Conversion And Growth
Keynote Sessions
Building Trust: The New B2B Imperative​
Routes to Market: A Means to Strategic Advantage​
Future Fit Employee Experience: Everyone Wins​
The Optimal Path to Revenue: A New Vision For Working Together​
Step Up to B2B Marketing's New Destiny​
The Future of B2B Sales: More Distant Yet Closer Than Ever
Standard Rate
Clients

$2,895

Non-clients

$2,995
Register
Team Discounts
Use discount code 5FORR4 to take advantage of our team discount — receive 5 tickets for the price of 4 in one transaction. Standard rates will apply when using code 5FORR4.
5 Client tickets

$11,580

5 Non-client tickets

$11,980
Register
With each of the nine "Virtual Live Experience" events we hosted in 2020, we learned new ways to deliver the invaluable analyst insights, inspirational experiences, and powerful connections you´ve come to expect from our in-person events. In 2021, you'll benefit from what we've learned.
You'll enjoy new sessions, anchored by riveting content with enhanced access to analysts. They'll be available for live chats during their sessions, so you can ask questions in real time. You can join the analysts — with a small group of your peers — to discuss specific themes and initiatives you're tackling.
Looking for quality, no-pressure opportunities to meet with an innovative technology solution provider? We´ve got those, too. To keep you engaged, you will be wowed not only by external luminaries at our keynotes but also by top musical talent — performing live, exclusively for our attendees. Join us in May!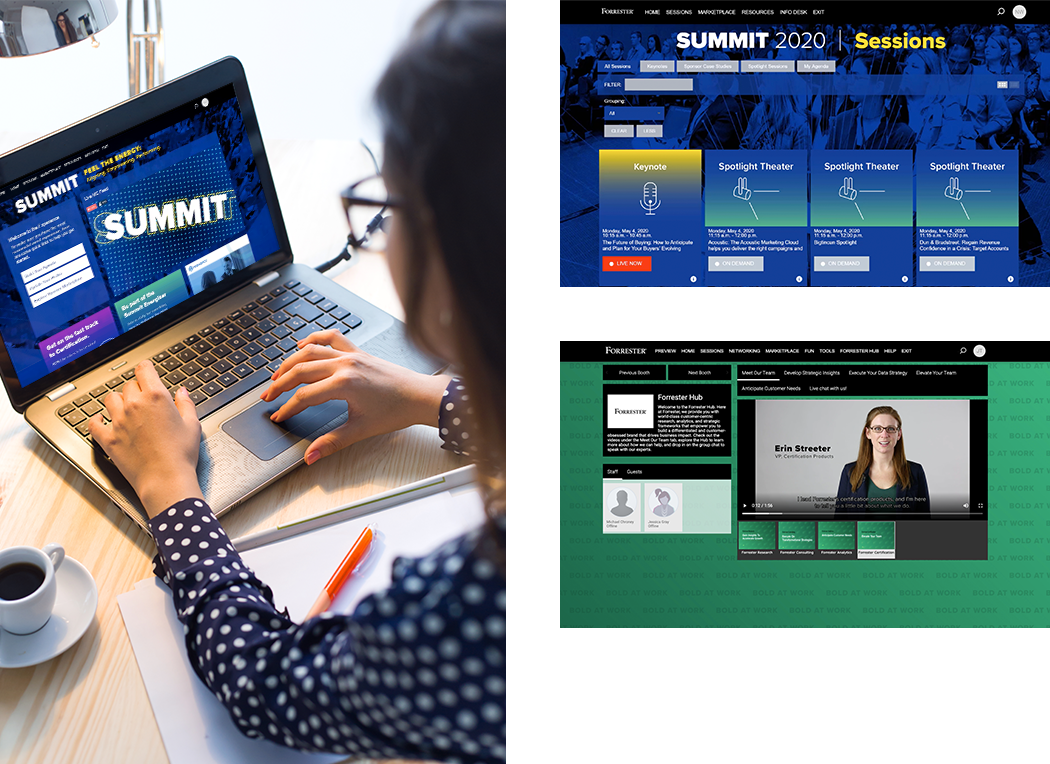 B2B Summit North America · May 3 – 6 · Live Virtual Experience
Use discount code 5FORR4EB to take advantage of our team discount!