Sales Leaders: What Happens When We All Get To Travel Again?
One day, later this year, it's going to happen: herd immunity, un-quarantining, social proximity, and the return of safer long-distance travel. If you're like me, your first excursions off the couch will be to spend time with family and then to perhaps take a vacation — mine will be in Massachusetts, New York, Colorado, and Ontario, and then, aspirationally, Hawaii. However, business travel won't be far behind.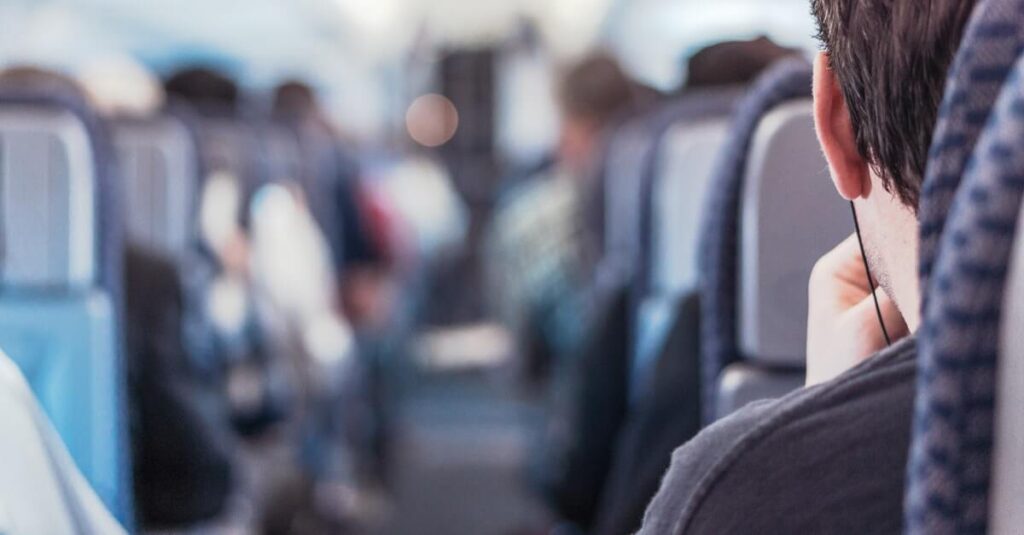 It's not hard to predict that for B2B sales professionals, the long-awaited opportunity for face time with buyers and customers will likely explode with activity, after so much pent-up demand, not to mention the resurgence of team off-sites, user conferences, marketing events, and annual kickoff meetings.
Here's the challenge for sales leadership: After well over a year of somehow making do with predominantly virtual selling, how much of the return to business travel is necessary? Is there a downside to resurrecting the B2B road warrior persona? What will our customers want?
It's a perfectly natural instinct to plan to quickly return to in-person customer engagements — particularly for sellers whose performance has suffered during the pandemic — as it's a straightforward justification for having missed quota the last few quarters. Additionally, there are plenty of industries and selling environments that, until March 2020, still relied on traditional interactions — lunches, golf outings, customer conferences — to build relationships and seal deals. And, let's face it, many folks need relief from the pressures of social isolation and monitoring their kids' algebra classes; letting people out of seclusion may help them to rebalance emotionally, and thus perform better professionally.
Hence, when limitations are lifted, we should all expect — depending on the region and other variables — a temporary, extreme pendulum shift of travel volume — from virtually none to "everyone's out-of-office email message is turned on," which itself might provide short-term relief, but is certainly not a sustainable new normal. What sales leaders, enablement, and operations teams will need to determine, after we've collectively scratched the road travel itch, is this: How much travel is the right amount?  Where should the pendulum come to rest in a post-pandemic sales world? Sales leaders can start solving the riddle by answering the following three questions:
What Do Buyers And Customers Prefer? 
As much as high-velocity sales reps have capitalized on the fact that their target audience has been stuck at home and as a result, more susceptible to cold outreach, a natural corollary is that customers have streamlined their buying interactions, limiting sellers to virtual meetings that dispense with the formalities of live meetings. In other words, some of the good that has come out of the pandemic entails a better understanding of how B2B interactions might be improved. For example, win/loss analysis may uncover an organization's improved ability to win deals involving buying group members spread across multiple time zones who learned to collaborate more efficiently via video-conferencing.
Action item: Ask your customers which 2020-influenced interaction adaptations should remain in place, and which should return to the "Before Times." Customers' preferences should always guide your sales motions, and you'll stand out from the competition by simply asking them this question.
How Have We Made Things Work Remotely? 
Virtual selling is more than lights-camera-action video tactics. It's a new muscle that must not only adapt to buyer personas and industries, but also be influenced by how we've internally managed our sellers in a quarantine-driven world (i.e., repurposing presentation formats, prospecting competencies). Sales leaders must determine what adaptations have supported more productive sales motions, rep productivity, adoption of top-down initiatives, and desired changes in seller behavior. For example, eliminating commuting time can help business development reps increase their outreach volume, as well as to connect with prospects in the morning and late afternoon.
Action item: Ask your sellers the same question as your customers, but then segment their responses by performance, and let the data inform your decisions. Have high-performing reps leveraged virtual selling into Winner's Circle attendance?  Are the entreaties to return to old ways predominantly voiced by underperformers?
What Does The Data Say? 
Most sales leaders, supported by operations and enablement teams, should already understand pandemic-driven findings, such as which buyer personas were more or less accessible in a WFH world.  Which stages of the pipeline were slowed down or more seamless?  Which SKUs sold better or worse without in-person pitches? If you don't have these insights, seek professional help. I'm serious — your competitors are already doing this.
Action item: Be sure your integrated sales tech stack components (e.g., CRM/sales force automation system, engagement tool, content platform, readiness solution) can easily provide the discoveries mentioned above. You can't manage change if you don't measure its impact.
Many organizations are mid-stream in rethinking their employment cultures in terms of who can, or should, work partially or completely remotely. The same scrutiny should be applied to seller/buyer interactions, by sales leaders interested in creating something positive out of such a difficult shared experience.
Finally, here's some bonus data on what do B2B sellers have told us about their pandemic experience:
40% agree that it's easier to conduct meetings with customers
41% agree that WFH has made some collaboration easier
58% report they are working more hours each week in a virtual environment
78% feel the pandemic has negatively impacted customer spending