Start Your Certification Today
The CX Certification Journey

There are 3 levels of CX Certification, delivered through a progression of cohort-based courses. Courses cover 5–6 competency-based lessons that average between 1-3 hours a week over an 8-week period. Courses must be taken in order, as each course builds on the previous. Complete all three levels to gain masterful expertise and get the most value from your CX Certification journey:
Two tracks support different roles, although both tracks cover the same course content.
Professionals (Pro) represent your core CX team and provide recognition for experience and expertise. The Professional certification requires two years of prior CX work experience and the completion of additional course content.
Champions (Champ) support CX execution through cross-functional alignment and shared understanding of concepts. Staff new to the CX role, CX supervisors, and stakeholder roles from across the organization — marketing, product, IT, and more — benefit from Champion certification.
The CX Management course was very in-depth. I was able to put the knowledge into practice immediately and share with other teams.
—Holly Lancaster, FCXC
Consultant, Agency & Consumer Experience, EMC Insurance Companies
CX Certification for Individuals
Cohort courses
Join learners from across industries and geographies in a dynamic, peer learning environment.
Specific start dates
Begin an 8-week course at designated start dates to gain insights and increase your impact.
Self-paced, online
Fit certification into busy schedules with mobile-friendly lessons to do anytime, anywhere.
Make the case for Certification
CX Certification for teams
For CX transformations to be effective, all CX team members must align around common vocabulary, mindset, and approach. Teams of 20 or more are invited to explore customization options:
Enroll in a private course with a start date of your choosing
Tailor course discussions to your unique organizational situation
Add optional 1:1 feedback sessions with expert analysts
Request Information For Teams
The CX courses aligned our teams around common language and concepts that are backed by research and rooted in industry best practices.
—Lee Bailey
Assistant Vice President, Agency & Consumer Experience, EMC Insurance Companies
Develop the fundamental skills needed to initiate and orchestrate end-to-end CX projects. Demonstrate your competency through hands-on activities you can apply immediately.
Register Now ($2049)
Topics Covered In CX Foundations
Crafting A CX Vision
Create a brand-rooted CX vision that is authentic, inspiring, and mobilizing.
Building A Customer-Centric Culture
Accelerate culture change with bright spots analysis.
Conducting CX Research
Craft your plan to achieve true customer understanding.
Maximizing Journey Mapping
Increase Journey Mapping ROI with the Journey Mapping Canvas.
Measuring CX
Use journey mapping to drive outside-in CX metrics.
Telling the ROI Story
Inspire action with a sound ROI model wrapped in a compelling story.
View Full Course Syllabus
Meet Your Guides
Learn from expert analysts with more than 20 years' of experience putting customers at the center of your practice.
Build your capacity to deliver lasting CX. Develop discipline in the six core competencies required to align teams and effectively manage CX programs over the long term: research, prioritization, design, enablement, measurement, and culture.
The next course begins on April 13. Register by April 10.
Enrollment prerequisite: CX Foundations course
Register Now ($2049)
Topics Covered In CX Management
What Breakaway CX Demands
Understand the six competencies all firms must master to drive revenue through CX improvement.
Enable Great CX Delivery
Create processes that compel collaboration across silos.
Research For Seamless CX
Build a research practice that supports seamless customer experiences.
Prioritize Your CX Efforts
Prioritize CX improvements around customer impact, business impact, and feasibility.
Culture Practices For Transformation
Ingrain customer-centric behaviors and remove barriers to transforming your culture.
Elevate CX Measurement
Establish discipline and prepare your program for effective scaling.
Design For Differentiation
Use people, priorities, and process to establish design as a strategic differentiator.
View Course Syllabus
Enroll In An Upcoming Course
April 13
Register by April 10
July 13
Register by July 10
October 19
Register by October 16
November 9
Register by November 6
Meet Your Guides
Learn from expert analysts who've helped hundreds of organizations improve their CX competencies for lasting change.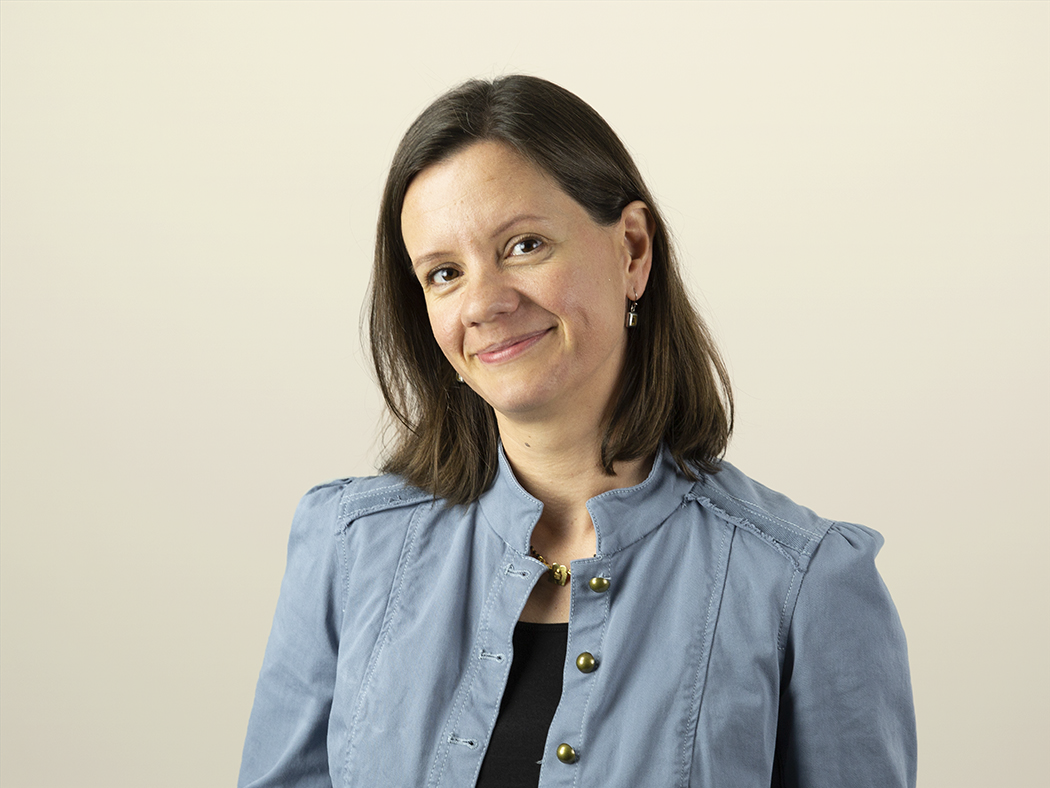 Principal Analyst, Forrester
Senior Analyst, Forrester
Principal Analyst, Forrester
Maintain your standing among the CX elite through this carefully curated exploration of cutting-edge CX tactics. Map out a realistic plan to up-level your CX by investigating topics such as the future of CX measurement, the leading edge of design, and evolving CX prioritization in the context of how technology is continually changing CX management.
The next course begins on April 10. Register by April 13.
Enrollment prerequisites: CX Foundations and CX Management courses.
Register Now ($2049)
Topics Covered In Innovating CX
Drive Action With Your VoC Program
Learn how state-of-the-art voice-of-the-customer (VoC) programs drive better decisions, outcomes, and revenue.
Supercharge Your Journey Mapping
Increase journey mapping's utility by understanding how it affects your CX ecosystem to solve specific types of problems.
Design With Data
Use your understanding of what your customers really want to employ innovative design tactics and build breakaway experiences.
Demystify Financial Metrics
Understand financial indicators and learn how hybrid, proxy metrics reveal connections between CX performance and business outcomes.
Innovate Your Business Model For CX Advantage
Go beyond just serving a market to defining it through innovative, customer-obsessed solutions that translate CX strategy into growth for your organization.
View Full Course Syllabus
Enroll In An Upcoming Course
April 13
Register by April 10
July 13
Register by July 10
October 19
Register by October 16
November 9
Register by November 6
Meet Your Guides
Learn from expert analysts who help you prepare for what's ahead and maintain your CX edge.
Firms that deliver breakaway CX do two things well: maintain a focus on strengthening the core principals of CX management, and embrace new and innovative tactics to delight customers
—Harley Manning, VP, Research Director, Forrester
Learn More About CX Certification
Thank you for your interest in our CX Certifications course. We will be in touch with more information and to answer any questions that you may have.