For You And Your Organization
There are two ways you can use Technology strategy certification courses to align your team and move faster together:
Available courses:
Deepen Your Understanding 
Forrester certification courses are a fast and scalable way to align your team on key definitions and frameworks by discipline. Each course includes:
Self-paced, online lessons built for practical application to your real-world challenges.
Timed, 60-day cohorts that bring together peers from multiple geographies and industries.
Content that adapts to suit executives, experienced, and novice team members.
Forrester certification as proof of you and your team's accomplishment and specialized skills.
We wanted to adopt the Zero Trust approach and do it the right way. The course helped me understand the bigger picture of Zero Trust.

— Global information security technologist

Arm yourself with the knowledge and skills required to adopt Zero Trust at your organization. Create the business case for Zero Trust and learn how to build alignment around a common imperative, terminology, and set of tools to mobilize lasting change.
Adopting Zero Trust is available as a one-time course experience or as part of Forrester Decisions for Technology Executives and Security & Risk.
The next course begins on February 13. Register by February 10.
Forrester account required for registration. Sign in or create an account.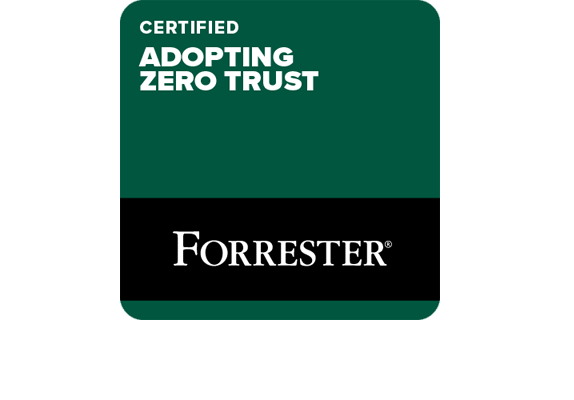 Topics Covered In Adopting Zero Trust 
The Zero Trust eXtended Framework
Understand Zero Trust as a holistic approach that includes people, processes, and technologies.
Five Steps To A Zero Trust Network
Quickly begin and iterate on a five-step journey to realize the benefits of a Zero Trust strategy.
The Business Case For Zero Trust
Put Zero Trust in the context of your ultimate goal: protecting data and empowering the organization.
Supporting Zero Trust
Learn how to support Zero Trust across your organization by involving GRC, IR, the SOC, and your organization's "human firewall."
Leading Change
Use key risk and performance indicators to build momentum and drive change.
Maturing Zero Trust
Identify policy and process changes to continuously improve and advance your Zero Trust maturity.
Learn More About Courses For Technology Strategy 
Thank you for your interest in our CX Certifications courses. We will be in touch with more information and to answer any questions that you may have.