For You And Your Organization
Forrester's strategic leadership skills certification courses are available for you and your team's use in two ways:
As a component part of Forrester Decisions
As part of the value of this service, leaders and team member subscribers have ongoing access to course materials, learning tools, and the chapter library that is relevant for customer experience professionals.
All Forrester Decisions services include these courses.
As a one-time course experience
Align your team and key collaborators on important concepts and move faster together. Cohort-based courses begin every month.
Deepen Your Understanding
Forrester certification courses are a fast and scalable way to align your team on key definitions and frameworks by discipline. Each course includes:
Self-paced, online lessons built for practical application to your real-world challenges.
Timed, 60-day cohorts that bring together peers from multiple geographies and industries.
Content that adapts to suit executives, experienced, and novice team members.
Forrester certification as proof of you and your team's accomplishment and specialized skills.
Certification from Forrester has helped me fit our research and measurement activities together with how we grow our business and achieve ROI. It's been a valuable experience.

— Senior CX consultant


financial services company
Leading With Customer Obsession
Create a common foundation and develop the fundamental skills needed for customer-obsessed leadership.
Leading With Customer Obsession is available as a one-time course experience or as part of all Forrester Decisions services.
The next course begins on Sep. 13. Register by Sep. 10.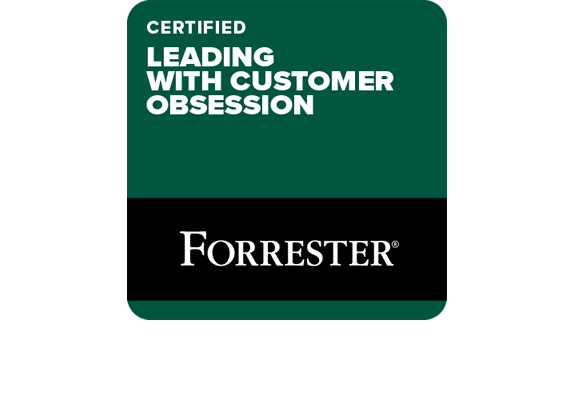 Topics Covered In Leading With Customer Obsession
The Customer-Obsessed Leader
Learn how customer obsession fuels growth and assess your own leadership competencies.
Five Competencies Of Customer-Obsessed Leadership
Learn what customer-obsessed leaders do and identify behaviors and tactics to adopt.
Change Leadership
Use the SURE model to assess, manage, and successfully lead your team through change.
Activate Culture For Customer Obsession
Translate customer obsession into real behaviors to spark and sustain culture transformation.
Shape EX Through Leadership
Balance job demands and resources for your team to create the kind of employee experience (EX) that breeds customer obsession.
Level Up Coaching
Adopt and foster a strong coaching mindset to systematically support customer obsession in your employees.
Building Winning Business Cases
Create more effective business cases with Forrester's proven Total Economic Impact™ (TEI) methodology.
Building Winning Business Cases is available as a one-time course experience or as part of all Forrester Decisions services.
The next course begins on Oct. 11. Register by Oct. 8.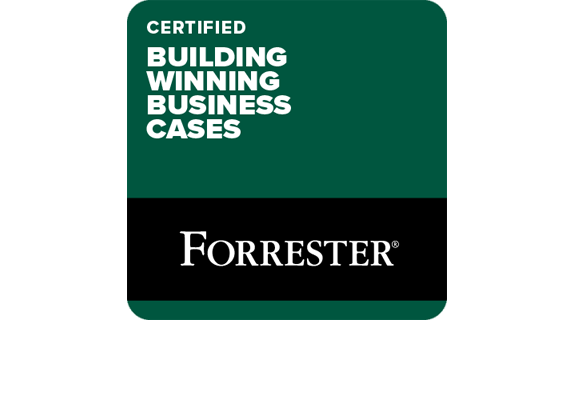 Topics Covered In Building Winning Business Cases
The Financial Business Case
Learn the value of business cases and the financial modeling skills you need to create them.
The Components Of A Winning Business Case
Gather the right data to make accurate projections and understand how to analyze benefits and costs.
Managing And Interviewing Stakeholders And Customers
Identify the right stakeholders and/or customers to inform your assumptions. Drive accountability with the right goals and metrics.
Quantifying Risk
Increase the accuracy of your cost and benefits estimates while mitigating potential risks to make better decisions.
Modeling Future Opportunities
Quantify strategic flexibility options to account for future potential business benefits.
Storytelling To Drive Action And Outcomes
Master the five-step playbook for data storytelling to drive action from your business cases.
Enroll Your Team In An Upcoming Course
Oct 11
Register by Oct 8
Nov 8
Register by Nov 5
Dec 6
Register by Dec 3
Align Your Team
Thank you for your interest in our Strategic Leadership Skills Certification Courses. We will be in touch with more information and to answer any questions that you may have.