The starting point for sales success is a clear, comprehensive strategy. Gaining internal alignment around a sustainable sales strategy is just one of the many challenges you face. Forrester helps you tackle the day-to-day challenges in between you and the success of your organization, including:
Driving repeatable and scalable growth.
Developing a consistent plan to make your number.
Finding and retaining top sales talent.
Aligning with marketing on demand and selling strategies.
Gaining clarity around the vision from the CEO and board of directors.
How Forrester Helps You Drive Business Results
Forrester empowers B2B sales executives to transform their selling strategy so they can meet modern buyers' expectations with practices that fuel repeatable, profitable, and predictable revenue growth for the business.
Bold Solutions Built For You
Gain access to research, expertise, and guidance from Forrester so that you can anticipate what's ahead and shorten the distance between bold vision and superior impact.
Forrester Decisions for B2B Sales Executives

This service was built for you. We provide tools and frameworks to help you tackle your priorities and offer hands-on guidance from our experts so you can apply research within your organization and accelerate impact. Learn more.

Consulting

Forrester Consulting gives you the flexibility to do the work yourself or request help from experts. Our options range from quick half-day workshop sessions that help your team jump-start its work with Forrester to fully customized long-term transformation initiative. Learn more.

Events

Preview new best-practice research, discover sales innovations, and network with peers at B2B Summit, the premier annual gathering for B2B sales, marketing, and product leaders. See B2B Summit dates for your region.
Blog
On the surface rugby league and rugby union appear very similar sports and casual observers would expect players to be able to move seamlessly from one 'code' to the other. However, there are many important differences. For example, the rules in rugby union are more complex game meaning that players must 'think' more during a […]
Read More
North America
How Sales Leaders Will Gain An Edge In 2022
Dive into the trends that will shape B2B sales in 2022. Get actionable advice to capitalize on them in our Planning Assumptions webinar for B2B sales leaders.
Blog
When confronted with the price tag for implementing a commercial sales methodology, many B2B sales and sales enablement leaders consider the option of building one in-house. The reasoning being: We are completely unique, and no off-the-shelf methodology would work here; plus we know our customers, we know our sales process, and we have sales learning […]
Read More
Blog
Buyers expect sellers to partner with them and not only demonstrate a deep understanding of their market, industry, and role — but also to anticipate their next steps. Sales enablement leaders need to ensure that reps have the content, credibility, competency, and confidence to deliver.
Read More
Meet A Few Of Our B2B Sales Analysts
Quantify Your Sales Reps' Time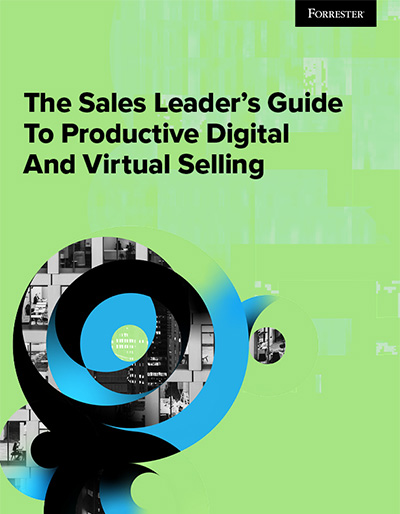 Gain clarity on your sales team's productivity by understanding how reps allocate their time.
Thank you!