The starting point for sales success is a clear, comprehensive strategy. But a focused and aligned sales strategy is just one of your many priorities. You're also tasked with:
Transforming your sales strategy
Driving profitability through channel sales
Optimizing sales organizational design and investments
Attracting and retaining top sales talent
Improving prospecting and lead generation
Designing executional processes that drive growth
Improving sales productivity
Guidance From Those Who Have Been There
Forrester sales analysts are former sales leaders who understand the challenges you face. Through hands-on guidance and straightforward best-practice research, Forrester arms you and your team with proven strategies, processes, and tools to deliver repeatable, predictable, and scalable revenue growth.
Build a resilient sales strategy.
Develop a sales strategy that helps you deliver on corporate go-to-market goals and stay ahead of a changing buyer landscape.
Increase sales execution and productivity.
Strengthen sales effectiveness so you can close on opportunities faster. Drive continuous improvement by assessing sales productivity on key metrics.
Develop top talent.
Implement a comprehensive talent management process to attract, onboard, and retain the talent needed to reach growth goals.
Leading-Edge Insights, Guidance, And Tools
When you work with Forrester, you gain access to research, resources, and expertise that help you anticipate what's ahead and make better informed decisions.
SiriusDecisons Sales Executive Research
Access leading-edge research and insights in the areas that matter most to you, and gain practical guidance from former sales leaders to help you strategize, plan, and
execute.
B2B Summits

Preview new best-practices research, discover sales innovations, and network with peers at the premier annual gathering for B2B sales, marketing, and product leaders.

Analyst Speaking Engagements

Elevate your events and audience engagement with thought-leading content presented by Forrester analysts.

Total Economic Impact™ Assets

Empower your sales team with ROI tools, case studies, and business proof points that demonstrate the tangible value of your firm's technology products and services​.
Research Spotlight
Sales Operating Model
Sales leaders need a programmatic approach for building a revenue engine that produces consistent results. Yet often, they struggle to communicate the standards and processes they've implemented to achieve that goal. Our Sales Operating Model provides a clear blueprint for building a high-performance sales machine, including the processes, people, strategy, and data required for success.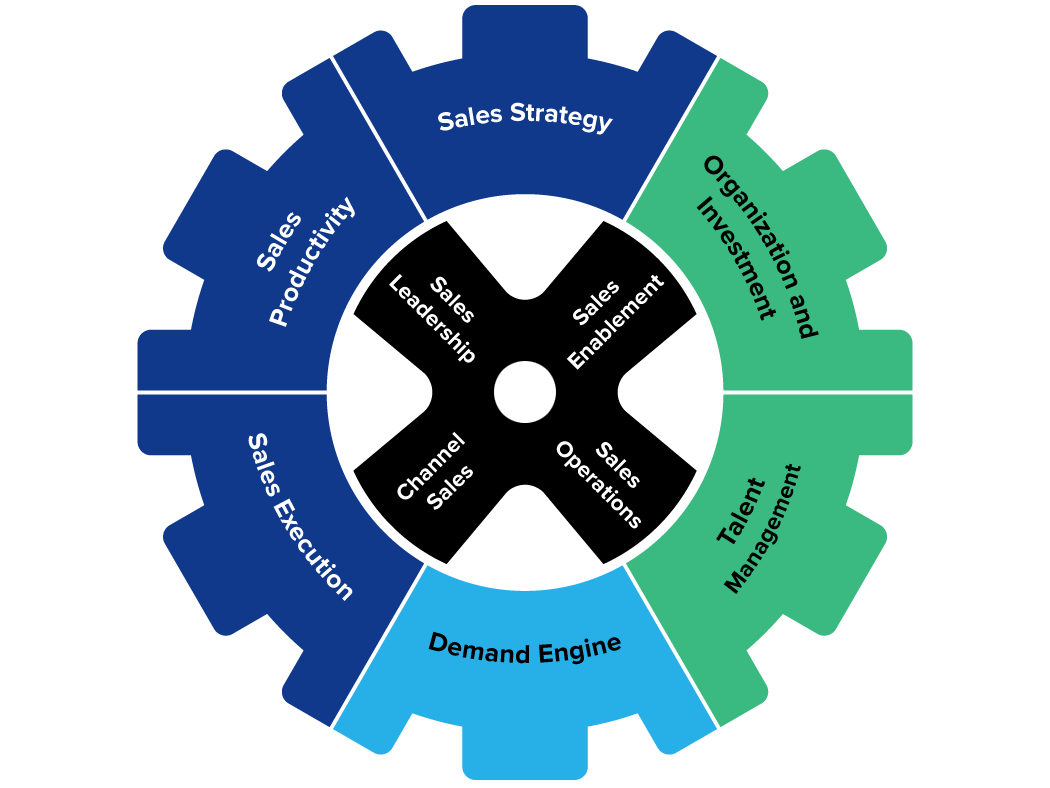 Blog
Pretty soon, we're going to start booking business travel again. After the initial endorphin release, how much will we have learned from selling in a work-from-home world?
Read More
B2B Summit North America
Join us for the year's premier event for B2B marketing, sales, and product leaders. Get expert insights and analysis to define your vision and accelerate growth.
Blog
Companies still rely on their B2B marketers to convince buyers their technology is worth the investment. So, what type of strong, persuasive content can marketers create that'll enable sales teams to get buyers over the finish line?
Read More
Blog
Without a charter, sales enablement leaders run the very real risk of being in the position of having to solve problems as they arise with no real scope, strategy, or sense of priority. In her latest blog post for Forrester, analyst Jennifer Bullock shares why a sales enablement charter is key to success.
Read More
Predictions 2021: A Complimentary Forrester Online Event
The events of 2020 have fundamentally changed the business landscape. Out of the disruption, new ways of working will take hold, and new customer realities will define your priorities. How will these changes impact your firm's trajectory, and how can you maneuver to gain a competitive edge?
Thank you for registering!
You should receive an email confirming your registration within the next 15 minutes. Add forresterinfo@mrktg.forrester.com to your list of approved senders to ensure successful email delivery to your inbox.