The starting point for sales success is a clear, comprehensive strategy. Gaining internal alignment around a sustainable sales strategy is just one of the many challenges you face. Forrester helps you tackle the day-to-day challenges in between you and the success of your organization, including:
Driving repeatable and scalable growth.
Developing a consistent plan to make your number.
Finding and retaining top sales talent.
Aligning with marketing on demand and selling strategies.
Gaining clarity around the vision from the CEO and board of directors.
How Forrester Helps You Drive Business Results
Forrester empowers B2B sales executives to transform their selling strategy so they can meet modern buyers' expectations with practices that fuel repeatable, profitable, and predictable revenue growth for the business.
Bold Solutions Built For You
Gain access to research, expertise, and guidance from Forrester so that you can anticipate what's ahead and shorten the distance between bold vision and superior impact.
Forrester Decisions for B2B Sales Executives

This service was built for you. We provide tools and frameworks to help you tackle your priorities and offer hands-on guidance from our experts so you can apply research within your organization and accelerate impact. Learn more.

Consulting

Forrester Consulting gives you the flexibility to do the work yourself or request help from experts. Our options range from quick half-day workshop sessions that help your team jump-start its work with Forrester to fully customized long-term transformation initiative. Learn more.

Events

Preview new best-practice research, discover sales innovations, and network with peers at B2B Summit, the premier annual gathering for B2B sales, marketing, and product leaders. See B2B Summit dates for your region.
Blog
Our research and recommendations support the use of game mechanics in driving occasional, short-term selling behaviors among B2B sales professionals but not long-term learning behaviors. What salesperson doesn't love a great contest? Who among us could pass up the opportunity to outwit, outplay, and outlast our peers (or is the word "competitors"?) on a public […]
Read More
Accelerate Into Selling's New Era
Discover the trends that will define B2B sales in 2022, and get actionable advice to come out ahead. Explore our Planning Assumptions guide for sales executives and sales operations leaders.
Blog
Make sure your TEI is meeting your organization where it's currently at. The main objectives should be in-line with your organization's strategy today, not tomorrow.
Read More
Blog
Buyers and sellers alike want immediate, relevant content, but often miss valuable but non-standard content that could advance the sale. Marketing and sales enablement can increase content usage by making sure file names convey unique value.
Read More
Meet A Few Of Our B2B Sales Analysts
Sell More Productively, Anywhere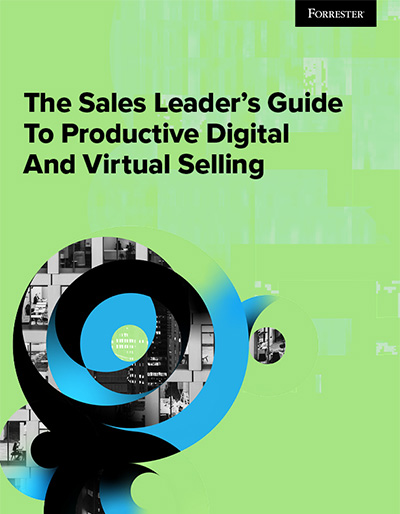 Digital selling is here to stay. Download our guide for concrete steps to equip your reps to thrive.
Thank you!