Explore Certification Programs
Align Your Team And Advance Their Expertise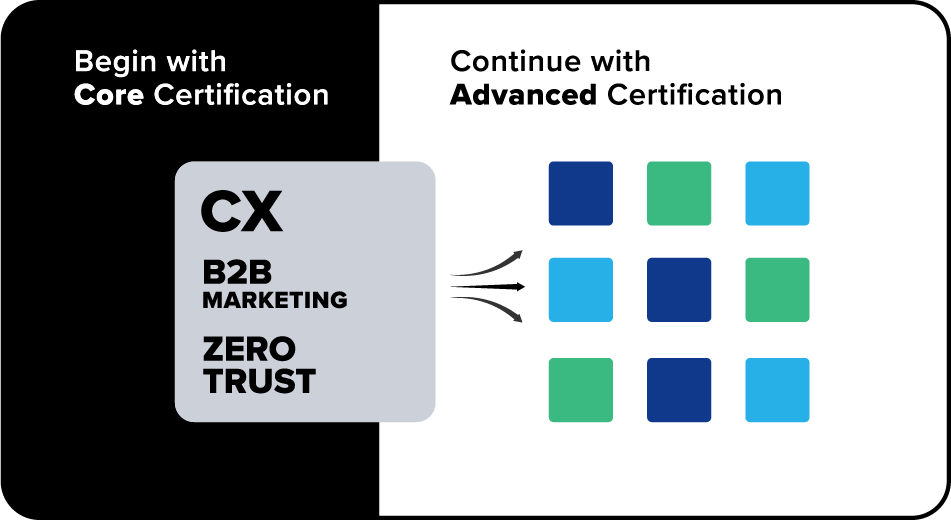 Each Certification course includes six to eight competency-based modules. There are two levels of coursework to help you align your team and advance their learning:
Each Core course is an eight-week cohort-based session that is facilitated. Core course completion is a prerequisite for any Advanced course.
Advanced courses provide 90 days to complete a series of self-paced modules that go deeper into specific topic areas. Advanced courses can be taken in any order to provide flexibility and prioritize critical business needs.
Two Tracks Support Multiple Stakeholders
The Core course in each topic area includes two unique tracks to suit different career needs and experience. Course content for the two tracks are identical, but the work required varies.
Pro And Strategist​
Represents primary team members
Requires 2–3 years of experience​
Involves additional course work for certification​
Champion​ And Associate
Supports execution through cross-functional alignment​
Relevant for executive sponsors, early career professionals, or those interested in a career change
​
How courses work: a dynamic experience
Courses use a combination of short videos, hands-on exercises and peer discussion threads to provide a dynamic certification experience that is all all-online, mobile-ready, and fits into busy schedules.
Access concise content on demand in a digital learning platform.
Engage with fellow practitioners and champions in a social, interactive, and fun environment.
Access a toolkit with templates to apply your learning.
Receive a signed certificate and badge to share with social networks upon course completion.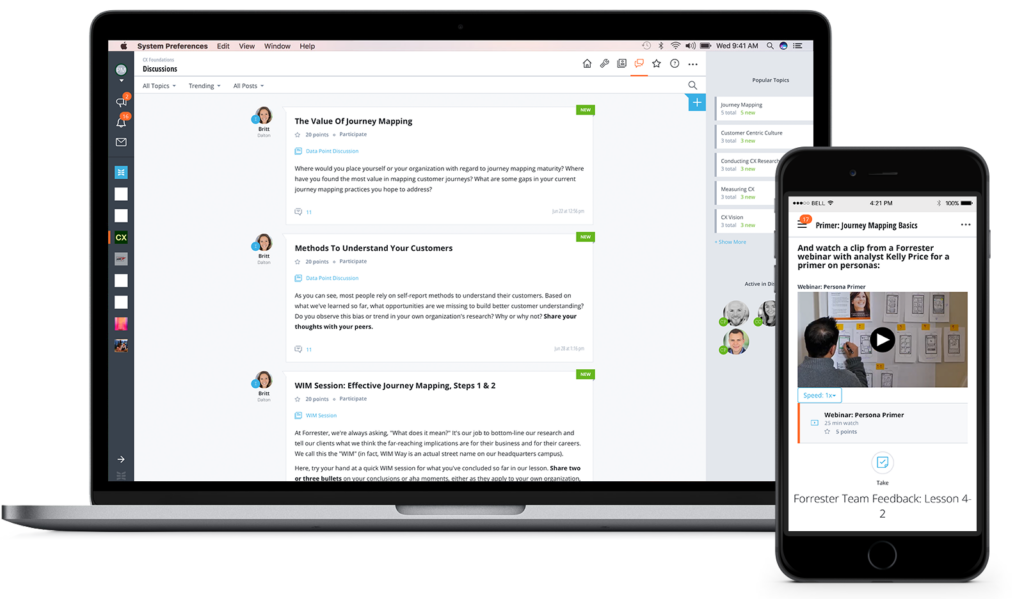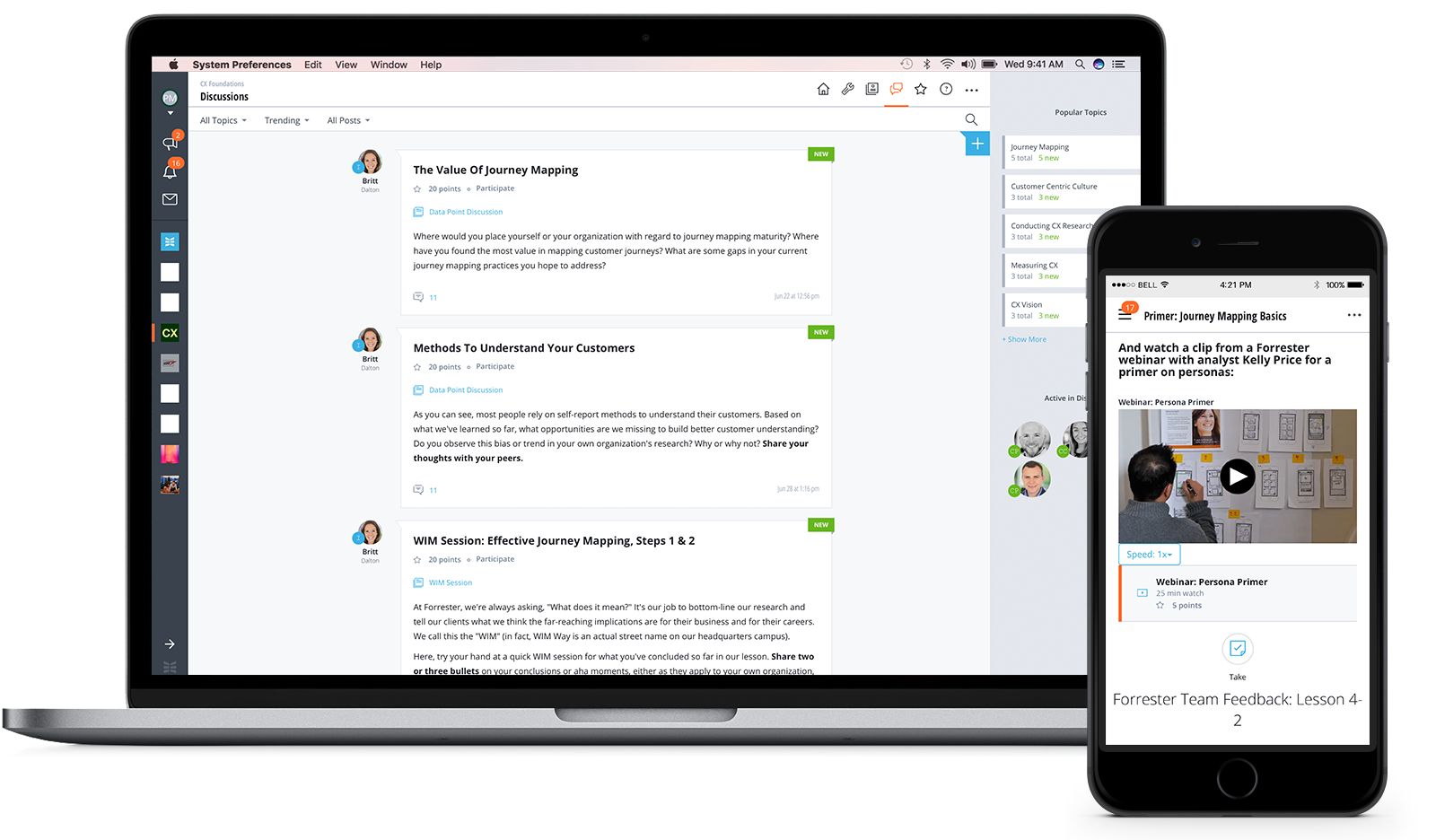 How teams succeed: models for success
Successful organizations typically use one of three primary models to achieve their desired business transformation through Certification:
Start small. Send a few people through the program to validate broader application and value.
Align the team. Certify all members of the implementation project team. Teams of 20 or more are eligible for a private cohort with a custom start date.
Achieve critical mass. For CX transformations, certify primary team members as above and implement a customized enterprise-wide CX program through the CX Essentials program. Workforce Certification is also available.
Create a custom program.Use our research-based lessons from Core and Advanced Certification courses, with examples and exercises specific to your organization.
Learn more about Certification
Thanks, we will be in touch soon. In the meantime please subscribe to our insights or give us a call:
+44 (0) 2073 237741 (Europe)
+1 615-395-3401 (United States)
+65 6426 7006 (Asia)