Exclusive forecast reports and analyst insights that highlight changing market trends, drivers, and threats, so you can identify domestic and global growth opportunities.
An understanding of your competitors' position — whether they're leading or lagging — so you can elevate your own position.
Customized forecasts and opportunity assessments to drive business intelligence strategies and investment decisions unique to your needs.
Leverage Tailored Insights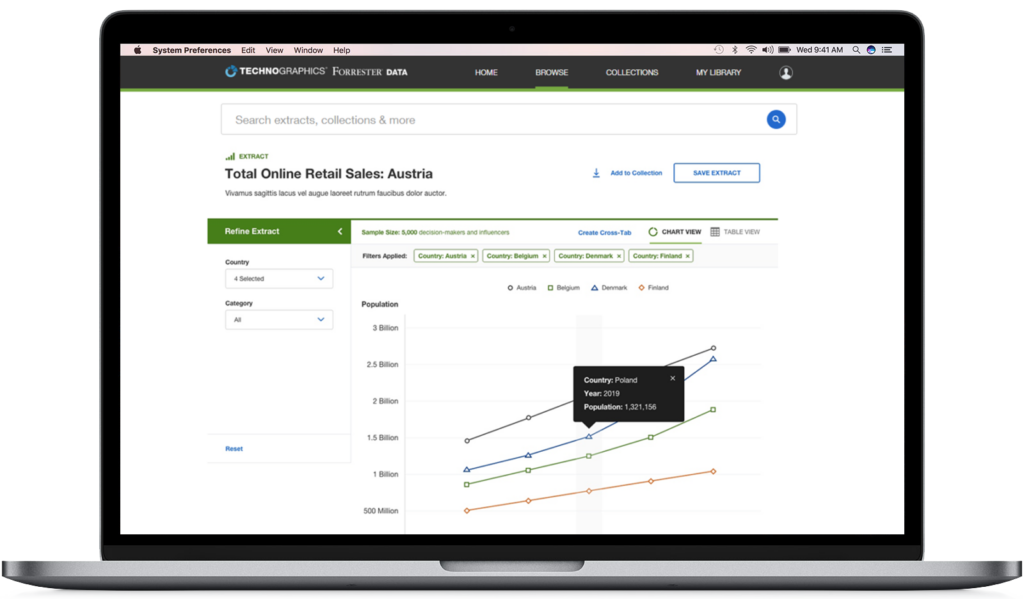 ForecastView is customized to your needs. Compare market size and forecast data across geographies and categories, and work with our ForecastView analysts to understand your market drivers and inhibitors. Enjoy an interactive experience in our streamlined digital platform.
Learn more about ForecastView
Thanks, we will be in touch soon. In the meantime please subscribe to our insights or give us a call:
+44 (0) 2073 237741 (Europe)
+1 615-395-3401 (United States)
+65 6426 7006 (Asia)